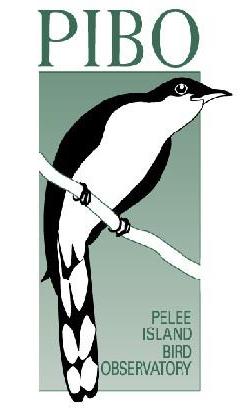 WINDSOR JOBS
Position: Urban Bird Educator
Organization: Pelee Island Bird Observatory
Location: Windsor/Essex County, Ontario
Part time Urban Bird Educator for Bird-Friendly Windsor Project
Pelee Island Bird Observatory (PIBO) is joining Nature Canada and local partners across Canada in a new project, Bird-Friendly Cities. This endeavour will make our urban spaces more friendly to birds and covers several key areas- threat reduction, habitat protection and community outreach and education. This position focuses on the community outreach and education aspect; however, opportunities to contribute to the other two areas may arise.
Working with a local volunteer Bird Team and reporting to the Executive Director, the Urban Bird Educator will be responsible for the following:
Responsibilities for this position:
Establish a liaison with the City of Windsor to make Windsor a certified Bird Friendly City.
Establish a liaison with the University of Windsor and St. Clair College to develop practices that reduce threats to birds and or establish habitat that benefits birds.
Promote Bird-Friendly Windsor through social media, press releases and newsletters to members and the public.
Plan, and execute an event for World Migratory Bird Day on Saturday, May 8th in Windsor.
Culminating in a Windsor bird checklist, provide opportunities for residents to submit their bird lists for resident, migratory and unusual sightings as well as a contest for choosing the "Bird of Windsor".
Join other bird-focused Citizen Science projects as partners, and implement, and expand the PIBO led projects. (Project Feeder Watch, Nest Watch, Christmas Bird Count, etc)
Plan and deliver neighbourhood bird walks/tours with families and individuals as the target audience. With the goals of getting them outdoors more, learning more about their local nature-hood and learning about birds.
Provide students with opportunities to connect with nature, enjoy birds and learn how to help them. Examples include implementing bird-related programs such as Christmas Bird Count for kids, or "Keep Cats Safe and Save Bird Lives". Special emphasis will be on underprivileged families and groups, racialized youth and recent arrivals to Canada.
Develop and post resources that encourage and inform the public of birds' benefits from native plants gardening and or natural habitat areas. Work towards the inclusion of this information on the City of Windsor resources website.
Assist with other aspects (threat reduction & habitat protection, restoration and climate resiliency) of the Bird-Friendly City action criteria as determined by the volunteer bird team as needed.
Work towards establishing public displays that educate citizens on the benefits of Bird Friendly actions and encourage engagement.
Establish connections with local businesses to promote Bird-Friendly practices.
The following skills and experience are essential:
Strong knowledge of bird species in southwestern Ontario (able to identify by both sight and sound)
Familiarity with the habitat requirements of birds in this region and the basics of native plant gardening in the Carolinian zone
Experience translating science into public communications and educational materials
Knowledge of environmental conservation practices especially ones focused on avian species
Experience developing online content for platforms such as Twitter and Instagram/Facebook
Excellent time management and organizational skills
Experience working in multiparty collaborations and experience working with volunteers
Exceptional communication skills and experience with public speaking and/or interacting with the public
Experience with event planning
Familiarity with avian Citizen-Science projects
Ability to work in a team environment, or at times to work independently with little supervision
Graphic design skills for the creation of promotional materials
Experience in the development and execution of environmental campaigns
Experience leading educational tours and groups of all ages within a diverse community
Valid First Aid certification and police records check
Comfortable working some early mornings
Familiarity with or the ability to learn how to use online learning platforms such as Zoom, Google Classroom, Skype, etc.
Bachelor's degree in biology, environmental education, wildlife or a related field or equivalent experience
Remuneration/Application details:
$35,100.00 for 20 hours a week for 52 weeks minus mandatory employment-related costs.
Start Date: February 1st or sooner
Most of the work will be done from a home office. Preference will be given to those who live in the Windsor Essex County area.
Must be a Canadian citizen or permanent resident and legally entitled to work in Ontario.
Submit resume, cover letter and 3 professional references to:
Suzanne Friemann, Executive Director
suzanne.friemann@pibo.ca
Please indicate you saw this posting at GoodWork.ca.