FIELD BIOLOGY
Position: Assistant Field Biologist
Organization: Pelee Island Bird Observatory

Job type: Seasonal. August 15 – November 15th
Remuneration: up to $4000 CDN per month minus deductions based on experience.
Location: Pelee Island, Ontario
Housing: During their employment, participants will live rent-free with other staff and volunteers at PIBO's field station.
Job description: The Assistant Field Biologist (AFB) will assist PIBO's Field Supervisor with all research, fieldwork, data management, volunteer supervision, field-station logistics, maintenance, and on-island educational programming from August 15 – November 15th. The AFB will also be responsible for writing biweekly migration summaries.
The AFB reports to the Field Supervisor
The AFB is a seasonal full-time position, 7 days a week from August 15th – November 15th
The Assistant Field Biologist will:
Assist the Field Supervisor and PIBO interns/volunteers with all research and fieldwork operations from August to November. The AFB's workload from August to November involves up to 50 hours of fieldwork/week as well as paperwork, data entry, and other duties associated with PIBO's migration-monitoring program, monarch butterfly counts and Northern Saw-whet Owl monitoring. The entry and proofing of research data collected during the season include PIBO's Daily Totals (DTs) and bird banding records.
The AFB will perform both the daily 90-minute census work and the 6-hour banding at Fish Point Nature Preserve. Note that it is not possible to conduct the census and work 6 hours at the banding station so the Field Supervisor and the AFB may alternate these two duties based on the discretion of the Field Supervisor.
Following current COVID 19 health regulations, assist with on-island education and outreach programs including bird banding demonstrations, open-house events, and visiting school and naturalist groups if necessary.
Assist the Field Supervisor with online migration updates during the Fall migration season and contribute articles to the Auspice newsletter.
Responsible for writing the biweekly migration summaries (with help from the Field Supervisor where appropriate).
Reside on the island from August – November (and live rent-free at the PIBO staff cottage during the four-month field season).
Assist with upkeep of the PIBO staff cottage and field station, assist with shopping, cooking, cleaning, etc.
It is expected that any friends or family visiting the AFB at the cottage be kept to a minimum.
A driver's license and clean driving record are a plus
Maintain a welcoming environment for visitors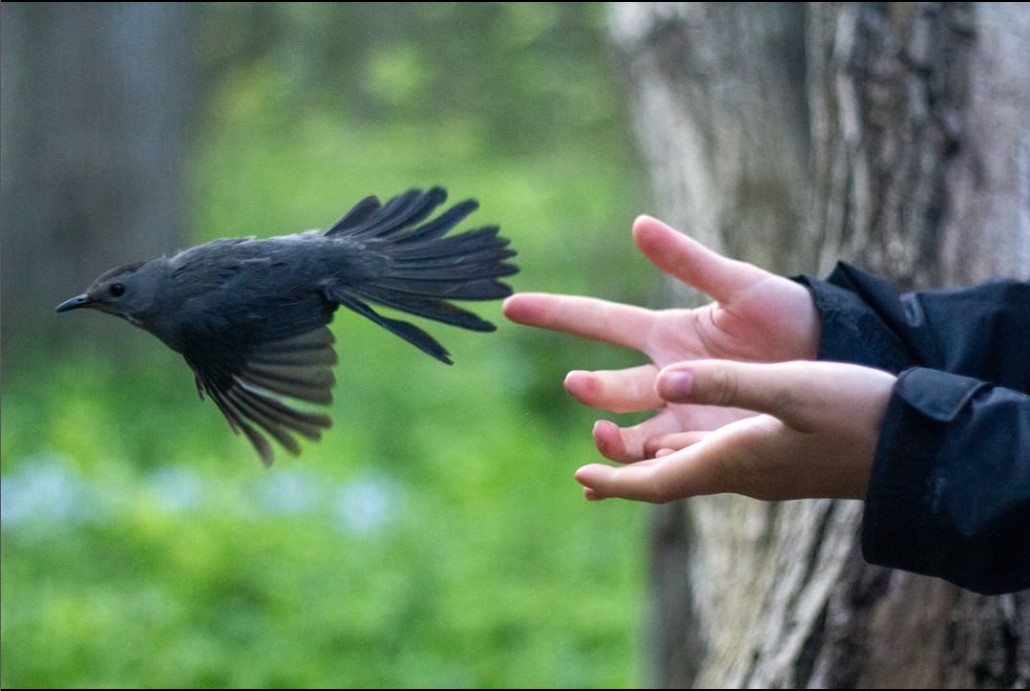 Qualifications:
An experienced field birder able to identify 75- 95% of the majority of species found in the Great lakes region by sight and sound as outlined by the Observer Experience Code. Previous bird banding experience is a requirement. PIBO's staff and volunteers must be prepared to sometimes work ten-hour days for up to 70 days in a row without a day off, in both cold, as well as hot, humid, buggy conditions. They must be able to spend long periods of time standing and walking over uneven terrain. Candidates must be good with the public, in good health, easy to live with, and willing to work hard.
Shared housing is provided; food and transportation to and from Pelee Island will be the responsibility of the assistant. The successful candidate will provide their personal field equipment such as binoculars, rubber boots, clothing for both warm and cold weather, etc. The island can be cold in the fall, and PIBO's field cottage is not winterized. Conditions around the banding station are often flooded and will be extremely muddy. Biting insects, poison ivy, cockroaches, spiders, and non-venomous snakes are common. Internet and cellphone reception are limited at the banding station and at the PIBO field cottage.
Must be a Canadian citizen or permanent resident, and must be legally entitled to work in Ontario.
Number of openings: 1
Applications will be reviewed as they arrive; you are encouraged to apply early. The position will be open until it is filled.
To apply:
Please send your resume, a cover letter describing your experience and interest in the position, and contact information for three references, to Suzanne Friemann at:
suzanne.friemann@pibo.ca
Please indicate you saw this posting at GoodWork.ca.