BIRD CONSERVATION
Position: Bluebird Conservation Technician (Summer Position)
Organization: British Columbia Conservation Foundation
Location: Duncan, BC, with travel throughout Cowichan Valley
Note: Applicants must have a home base in the Cowichan Valley for the duration of the employment period or be willing to relocate for the contract term
TERM: As early as April 26th, 2021 with an approximate end date of August 27th, 2021. Dates subject to change or fluctuation based on BC Health Authority's Covid-19 health recommendations.
SALARY: $18-$20/hour (plus 4% vacation pay paid out hourly)

HOURS OF WORK PER WEEK: 35
The British Columbia Conservation Foundation (BCCF) is in search of a Conservation Technician to provide technical field support for Bring Back the Bluebirds, a Western Bluebird (Sialia mexicana) reintroduction project.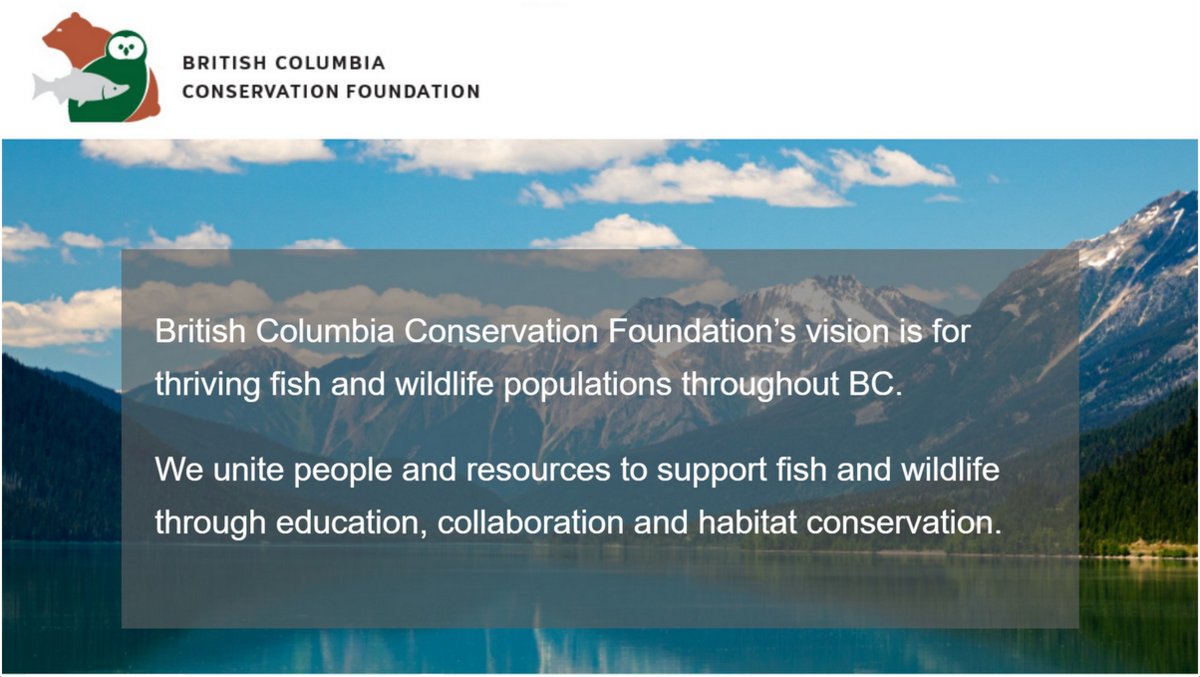 Job Description:
The Conservation Technician will provide support for the project by assisting the Project Biologist with the following activities:
Monitoring and feeding reintroduced bluebirds;
Maintenance of bird boxes;
Providing logistical support for the project by tracking birds, supporting translocation activities, and ensuring proper care of birds;
Recruiting landowners to participate in the bluebird nestbox host program;
Organizing and delivering outreach and population monitoring events, including volunteer training workshops, community events, fundraisers, and Bluebird Blitz surveys: tasks will include promoting events, tracking registrations and volunteer hours, assisting with training and delivery, and follow-up with participants;
Updating project website and social media;
Assisting with writing project reports, articles and outreach materials, and with other general administrative tasks.
Please note that this position requires beginning work in the early morning (before sunrise) in all weather conditions, working alone outdoors, and daily travel throughout the region.
Essential qualifications:
Must be able to accept direction from the Bluebird Project Coordinator, and Project Biologist ;
A minimum of 2 years post-secondary education in a natural science discipline;
Bird-watching experience and at least beginner-level identification of local bird species;
A cheerful, approachable and personable nature as well as a willingness to recruit and work with volunteers;
Be self-directed with an ability to work with minimal supervision;
Attention to detail and time management skills;
Strong organizational skills and an ability to organize events and to keep track of volunteer contributions, contacts, and budgets;
Daily access to a computer and cell phone with reliable internet connection;
Have a valid driver's license, daily access to a vehicle, and ability to make site visits;
An ability and willingness to work flexible hours, and to work outside in all weather conditions.
Asset qualifications:
An understanding of Garry Oak and associated ecosystems, plants, and wildlife;
Familiarity with basic field equipment (GPS, binoculars, spotting scope) and hand tools (power drill, hammer);
Experience working with birds and/or animals
Bird banding training and/or experience
Excellent verbal and written communication skills, including preparing written reports, and experience preparing web content, newsletter articles, and social media content;
Experience with either concepts or practice of habitat restoration projects;
ArcGIS experience;
Experience coordinating volunteers.
To apply for this job:
Please apply via the BCCF website
https://bccf.com/opportunities/employment/western-bluebird-technician-%E2%80%93-cowichan-valley-western-bluebird-0
Please indicate you saw this posting at GoodWork.ca.