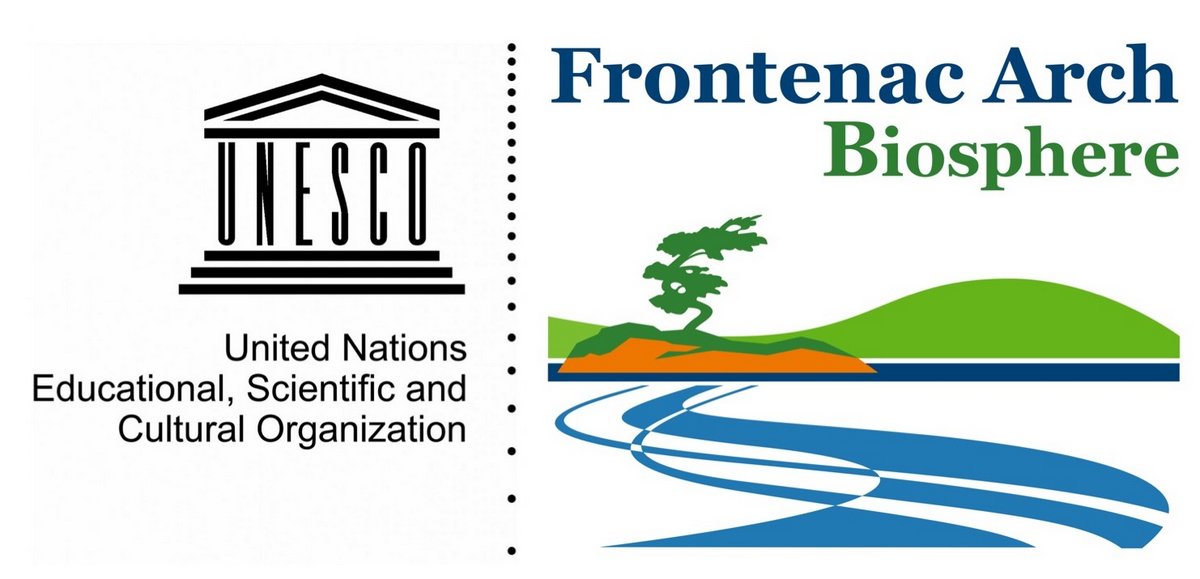 CONSERVATION CONSULTANT
Request for Proposals (RFP) for a Conservation Consultant
Position: Conservation Consultant
Organization: Frontenac Arch Biosphere Network
Location: preference for candidates in the Kingston-Ottawa-Cornwall area, Eastern Ontario. But for the right candidate, we would consider anywhere in Canada.
Purpose: To undertake an exercise examining if Buffer Zones within the UNESCO Frontenac Arch Biosphere qualify as Other Effective area-based Conservation Measure (OECMs).
The Frontenac Arch Biosphere Network (hereinafter referred to as "FABN"), is issuing a Request for Proposals (RFP) for an "OECM Conservation Consultant", (hereinafter referred to as "Consultant"). The attached RFP contains all the necessary information for interested candidates.
The FABN reserves the right to reject any or all proposals or to accept any proposal, should it deem such action to be in its interests.
If you have any queries regarding this RFP, please contact Julie Servant, Executive Director at info@fabn.ca .
BACKGROUND
The Frontenac Arch Biosphere Region (FABR) is one of 19 biosphere regions within Canada under United Nations Educational, Scientific and Cultural Organization (UNESCO) recognition. The Frontenac Arch Biosphere contains an ecologically unique landscape spanning 2700 square kilometers from Brockville to Westport to Verona. The Arch is characterized by an ancient ridge of exposed granite that acts as a wildlife corridor between the Adirondack Mountains and the Canadian Shield.
Canadian Biospheres are undertaking an exercise to qualify their UNESCO buffer zones, under the IUCN's conservation designation "Other Effective area-based Conservation Measures" (OECMs), (IUCN, 2019).
UNESCO buffer zones are defined as areas "clearly identified and surrounding or contiguous to the core area or areas, where only activities compatible with the conservation objectives take place;" (WNBR, 2020).
OECM is a conservation designation for areas that are achieving the effective in-situ conservation of biodiversity outside of protected areas (UNESCO "Core" zones). The Convention on Biological Diversity defines them as "a geographically defined area other than a Protected Area, which is governed and managed in ways that achieve positive and sustained long-term outcomes for the in situ conservation of biodiversity, with associated ecosystem functions and services and where applicable, cultural, spiritual, socio–economic, and other locally relevant values", (IUCN, 2019).
The purpose of this project is to capture areas that will contribute to Canada Biodiversity Target 1, "By 2020, at least 17 percent of terrestrial areas and inland water, and 10 percent of coastal and marine areas, are conserved through networks of protected areas and other effective area-based conservation measures", which corresponds to the Convention on Biological Diversity's Aichi Target 11, (CBD, 2020). The project will focus on FABR buffer zones and identify other candidate OECMs within the FABR.
SCOPE
The purpose of this consultancy is to qualify and quantify current OECMs within the FABR, identify candidate OECMs in the FABR, as well as to support communications about biodiversity and conservation in the FABR. OECMs will be qualified using the Pathway to Target 1's Decision Support Tool (DST, 2021) and will include spatial data collection and documentation.
This project involves working with the team at FABN, and possibly, community partners, including Indigenous peoples and communities.
OBJECTIVES
Reconciliation of FABR buffer zones using spatial data from 2017 UNESCO periodic review (McGovern, 2019).
Assess current biosphere zonation, with possibility of expanding buffer zone boundaries.
Using the Decision Support Tool, identify current and candidate OECMs
Develop spatial inventory of current OECMs and their management structures in the FAB Region.
Coordinate OECM data with FABN regarding Indigenous land use and priorities for conservation.
As part of the final report, spatial data will be used to identify threats to species at risk and their habitats, identify cultural values, and to identify and provide rationale for biodiversity values of OECMs within the FABR.
DELIVERABLES
The consultant will be expected to develop the following through a collaborative process with FABN to ensure the final products align with our overall objectives of the project:
Progress reports and regular meetings with the FABN Program Manager.
Provide detailed cost breakdown for each element of the proposal.
Recommendations for current buffer UNESCO zonation.
Identifying current and candidate OECMs and other protected areas.
Calculate current and candidate OECMs area (km2) within the FAB Region.
Generate report and spatial data representation of natural and cultural heritage features, species at risk, invasive species, and anthropogenic stressors.
Identifying threats to species at risk and developing strategies for reducing those threats.
Working with the FABN and community partners to develop and implement management strategies for buffer zones.
While the FABN has used considerable efforts to ensure an accurate representation of information in this Request for Proposals, the information contained in this Request for Proposal is supplied solely as a guideline for Consultants. The information is not guaranteed or warranted to be accurate by FABN, nor is it necessarily comprehensive or exhaustive.
MILESTONES
Assessment of current biosphere zonation and boundaries: July 2022
Assessment of FABN 2017 periodic review mapping exercise and Recommendations for Buffer zonation: December 2022
Reconciliation of Buffer Zones: March 2023
Spatial inventory of FAB boundaries and current OECMs: March 2023
Map depicting current FABR core, buffer and transition zones: June 2023
Identify and calculate current and candidate OECMs: September 2023
Spatial data layers depicting natural heritage features, invasive species, species at risk, cultural values and biodiversity values: September 2023
PROPOSAL SUBMISSION
The technical proposal should describe in detail how the Consultant intends to carry out the requirements described in the Scope.
Provide a schedule or chart of the proposed tasks;
Describe the technical approach and methodology;
Provide a detailed workplan;
Include hours and the hourly rates for each person associated with this project.
Clearly articulate key personnel to be involved with the project and their responsibilities.
Indicate the qualifications and experience that each member will bring to the team. CVs may be included and must demonstrate expertise in conservation projects.
Preference will be given to Consultants who have a history of engagement with First Nations and relevant stakeholders, including conservation practitioners (i.e., NGOs, academia, governmental organizations, etc.);
Provide details of corporate capabilities, experience, and past performance;
Demonstrated ability to meet deadlines within agreed upon timeframes;
Demonstrated ability to adapt to changing priorities and to incorporate feedback and direction into product development and delivery.
Please include descriptions of similar projects or assignments and at least three client references.
The Consultant shall bear all costs and expenses with respect to the preparation and submission of its Proposal, including but not limited to: all information gathering processes, interviews, preparing responses to questions or requests for clarification from FABN, preparation of questions for FABN, and contract discussions and negotiations.
The cost proposal must be all-inclusive of profit, fees or taxes. Additional costs cannot be included after award, and revisions to proposed costs may not be made after submission. Consultants must provide a detailed budget showing major expense line items. All items, services, etc. must be clearly labeled and included in the total offered price. The cost shall also include a budget narrative that explains the basis for the estimate of every cost element or line item. Supporting information must be provided in sufficient detail to allow for a complete analysis of each cost element or line item. FABN reserves the right to request additional cost information if the Board of Directors has concerns of the reasonableness or completeness of a cost proposal.
Send to: Julie Servant, Executive Director: info@fabn.ca
EVALUATION
Candidates will be evaluated against the following criteria:
Proposed technical approach, workplan, timeline — 15 points
Understanding of Scope — 15 points
Experience with similar projects - management — 20 points
Experience with similar projects - GIS  — 20 points
Professional qualifications — 20 points
Cost difference from competitors — 10 points
TERMS
The Consultant must confirm compliance with the Indemnification and Insurance provisions.
A 10% holdback will apply to all fees to be released after 30 days following completion of the project.
The Consultant confirms there is no conflict of interest at the time of submission of this proposal.
FABN reserves the right to award the contract to any Consultant who will best serve the interest of FABN and the project. FABN reserves the right, in its sole discretion, to exercise the following rights and options with respect to the proposal submission, evaluation and selection process under this RFP:
To reject any or all proposals, should FABN deem such action to be in its interests.
To re-issue this RFP at any time prior to award of work.
To supplement, amend, substitute or otherwise modify this RFP at any time prior to the selection of one or more proponents.
To accept or reject any or all of the items in any proposal and award the work in whole or in part.
To request that some or all of the proposal be modified based upon the FABNs review and evaluation.
To request additional or clarifying information or more detailed information from any Consultant at any time, before or after proposal submission, including information inadvertently omitted by the Consultant.
No Collusion
A Consultant shall not discuss or communicate, directly or indirectly, with any other Consultant or their agent or representative about the preparation of the proposals.
Each Consultant shall attest by virtue of signing the form that its participation in the RFP process is conducted without any collusion or fraud. If there has been a breach of this requirement at any time, FABN reserves the right to disqualify the Proposal or terminate any ensuing Agreement.
References
DST, 2021. Pathway to Canada Target 1: Decision Support Tool. https://static1.squarespace.com/static/57e007452e69cf9a7af0a033/t/608072ffe432dc2f539ecf9e/1619030785401/DST_EN_03-2021%282%29.pdf
WNBR, 2020. World Network of Biosphere Reserves Statutory Framework. https://unesdoc.unesco.org/ark:/48223/pf0000373378
CBD, 2020. Convention on Biological Diversity's Strategic Plan for Biodiversity 2011-2020, including Aichi Biodiversity Targets. https://www.cbd.int/sp/
IUCN, 2019. Recognising and reporting other effective area-based conservation measures. Gland, Switzerland.
McGovern, S.P. 2019. An improved strategy for zones within the Frontenac Arch Biosphere Reserve. A report prepared for the 2017 UNESCO Periodic Review of the FABR. [Internal File, FABN. 58pp.]
Servant, J., 2018. Interim report to UNESCO addressing recommendations arising from the Frontenac Arch Biosphere Periodic Review 2017. [Internal File, FABN. 356pp.]
Resources:
Please indicate you saw this posting at GoodWork.ca.