EMPLOIS AU PARC DE LA GATINEAU PARK JOBS
(English follows)
Titre du poste : Gestionnaire à temps plein / Full time Manager
Organisme : Amis du parc de la Gatineau / Friends of Gatineau Park
Lieu de travail : Chelsea, Quebec (Ottawa-Gatineau region)
Aperçu
Les amis du parc de la Gatineau (APG) est un organisme à but non lucratif opérant à Chelsea Québec et qui, en collaboration avec la Commission de la capitale nationale (CCN) offre des activités éducatives, de recherche et de sensibilisation aux visiteurs du parc de la Gatineau, friendsofgatineaupark.com . Notre personnel se compose d'un employé à temps plein, d'étudiants occasionnels, d'aides à temps partiel, de 10 à 12 interprètes contractuels et d'environ 40 bénévoles actifs. Nous avons plus de 200 membres et fonctionnons avec un budget annuel d'environ 75 à 100 000 $.
Le gestionnaire est responsable des offres de programmes et de la liaison entre le APG et nos clients, comme la CCN, les écoles, les groupes privés, d'autres organismes et le grand public. En tant que membre de l'exécutif des APG, vous relevez du président du conseil d'administration. Vous êtes la personne responsable dans l'interaction quotidienne avec le personnel de la CCN, notre banque et notre comptable. Vous travaillez en étroite collaboration avec le président, le comité exécutif et les présidents de divers comités de travail tels que l'engagement, le bénévolat, les programmes, les finances et la science citoyenne. Vous représenteriez également l'organisme auprès de nos partenaires, contacts, agences gouvernementales et autres organismes.
Heures : Il s'agit d'un poste à temps plein, 37,5 heures semaine, horaire de travail flexible avec du travail occasionnel le soir, la fin de semaine ou les jours fériés.
Salaire : à déterminer
Lieu : 33 Scott à Old Chelsea, au Centre des visiteurs de la CCN. La possibilité de travailler à domicile pourrait être nécessaire si les restrictions gouvernementales nous empêchent d'opérer à partir du bureau.
Qualifications de base
Vous avez de l'expérience dans la gestion d'ONG et l'administration d'organismes bénévoles, y compris les finances, la collecte de fonds et les ressources humaines.
Vous avez de l'expérience dans l'éducation de la nature et du patrimoine.
Vous êtes un leader, prêt à assumer une grande variété de rôles et de responsabilités et à les exécuter avec un minimum de supervision.
Vous maîtrisez Office 365, Excel et avez des capacités de base pour entretenir/gérer le site Web et les médias sociaux.
Vous possédez de fortes compétences en gestion de dossiers et en finance.
Vous possédez de fortes compétences interpersonnelles et en communication dans les deux langues officielles ; à l'écrit et à l'oral.
Vous avez une formation de base en premiers soins et une cote de sécurité déterminée par la CCN.
Vous êtes entièrement vaccinés contre la COVID-19.
Rôles et responsabilités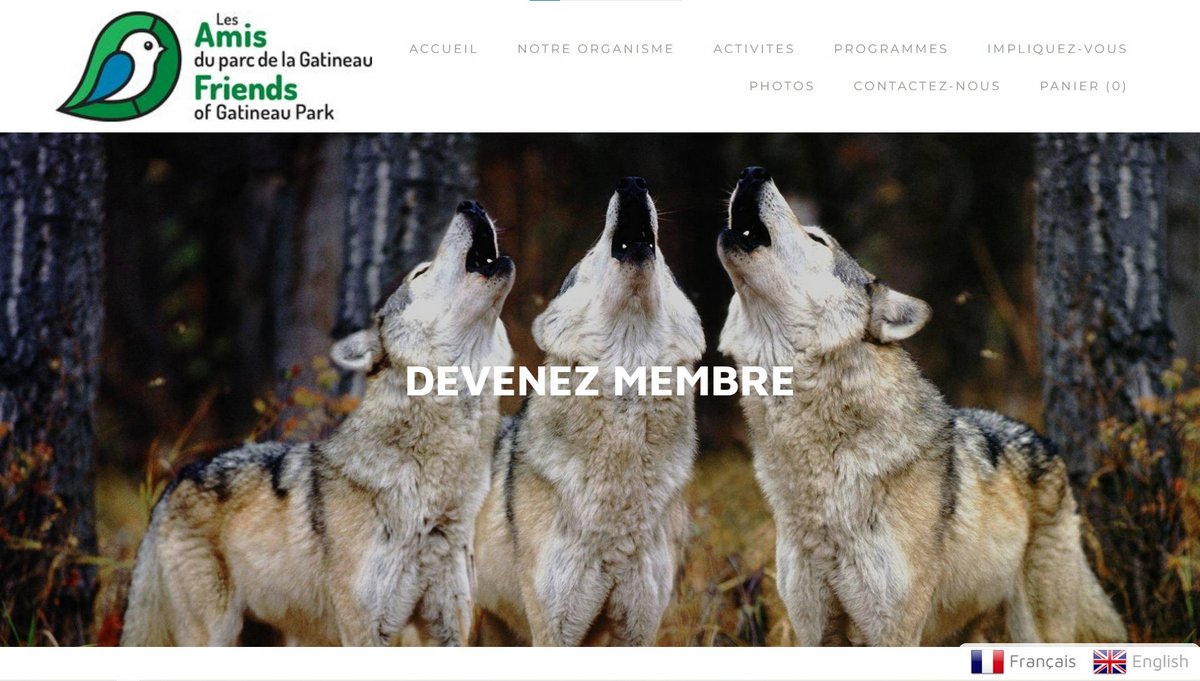 Avec le conseil d'administration :
Consulter le Conseil d'administration sur diverses décisions et formuler des recommandations sur les programmes ou les activités à mettre en œuvre.
S'acquitter des mandats confiés par le Conseil.
Coordonner la préparation de l'assemblée générale annuelle (AGA) ; superviser et collaborer à la rédaction du rapport annuel et des autres documents requis pour l'AGA.
Avec les partenaires :
Gérer les interactions quotidiennes avec la CCN, le comptable, la banque, etc.
Promouvoir l'organisme.
Établir des relations avec d'autres organismes, organismes gouvernementaux, entreprises privées, etc.
Participer à divers comités liés aux priorités de l'organisme, etc.
Réaliser les activités et gérer les ressources financières de l'organisme :
Rédiger le bilan annuel qui comprend les projections budgétaires et les activités.
Préparer un budget annuel et un plan de collecte de fonds pour assurer le financement de base de l'organisme.
Communiquer avec des donateurs, des commanditaires et des organismes de financement potentiels.
Élaborer diverses demandes de subvention et de projets d'emploi.
Superviser la surveillance, la vérification et l'approbation de l'achèvement du projet.
Gérer la planification budgétaire et la situation financière.
Fournir des rapports financiers au Conseil d'administration.
Contribuer aux vérifications financières.
Gérer le recrutement des Ressources Humaines :
Recruter des contracteurs, des employés ou des bénévoles.
Assurer une bonne gestion des ressources humaines dans l'organisme.
Accueillir et intégrer le personnel nouvellement embauché ; prendre des dispositions pour toutes formations requises.
Préparer et animer les réunions de travail.
Établir des réseaux de communication efficaces.
Fournir des conseils aux entrepreneurs, aux employés et aux bénévoles dans l'exercice de leurs fonctions.
Effectuer des évaluations de rendement des entrepreneurs et des employés.
Coordonner la gestion du bureau et de l'équipement de l'organisme :
Assurer l'entretien adéquat de l'équipement et des espaces de bureau et du matériel d'interprétation.
Gérer les aspects d'occupation de l'espace de bureau.
Conformité aux politiques de l'organisation
S'assurer que le Code de conduite des APG est respecté en tout temps par les employés, les bénévoles et les entrepreneurs.
S'assurer que les activités des APG sont conformes au plan directeur du parc de la Gatineau de la CCN.
Prière d'envoyer votre curriculum vitae ainsi qu'une lettre de présentation à l'adresse courriel suivante : info@amisduparcdelagatineau.com .
Veuillez indiquer que vous avez vu cette offre sur GoodWork. 
---
FRIENDS OF GATINEAU PARK
Full time Manager – Friends of Gatineau Park/ Les amis du parc de la Gatineau
Overview
Friends of the Gatineau Park (FGP) is a small non-profit organization operating in Chelsea Quebec that, in collaboration with the National Capital Commission (NCC), provides educational, research and outreach activities to visitors in the Gatineau Park, friendsofgatineaupark.com. Our staff consists of one full-time employee, occasional students, part-time helpers, 10-12 contract interpreters and approximately 40 active volunteers. We have over 200 members and operate on an annual budget of approximately $75-100K.
The Manager is responsible for the provision of programs and the liaison between the FGP and our clients, such as the NCC, schools, private groups, other organizations, and the general public. As a member of the FGP Executive you report to the President of the Board. You are the lead person in the day-to-day interaction with the NCC staff, our bank and bookkeeper. You work closely with our President, Executive Committee, and the Chairs of various working committees such as Engagement, Volunteer, Program, Finance and Citizen Science. You would also represent the organization with our partners, contacts, government agencies and other organizations.
Hours: This is a full-time position, 37.5 hours per week, flexible working hours with occasional evening, weekend or statutory holiday work required.
Salary: TBD
Location: 33 Scott in Old Chelsea in the NCC Visitor Centre. The possibility of working from home may be necessary if government restrictions prevent us from operating from the office.
Basic Qualifications
You have experience in the management of NGO's and the administration of volunteer organizations, including finance, fundraising and human resources.
You have experience in nature & heritage education.
You are a leader, willing to undertake a wide variety of roles and responsibilities and carry them out with minimal supervision.
You are proficient in Office 365, Excel and have basic abilities to maintain a website and social medias.
You possess strong record and fiscal management skills.
You have strong interpersonal and communication skills in both official languages; written and oral.
You have basic first responder training, and security clearance as determined by the NCC.
You have had the full series of COVID-19 vaccinations.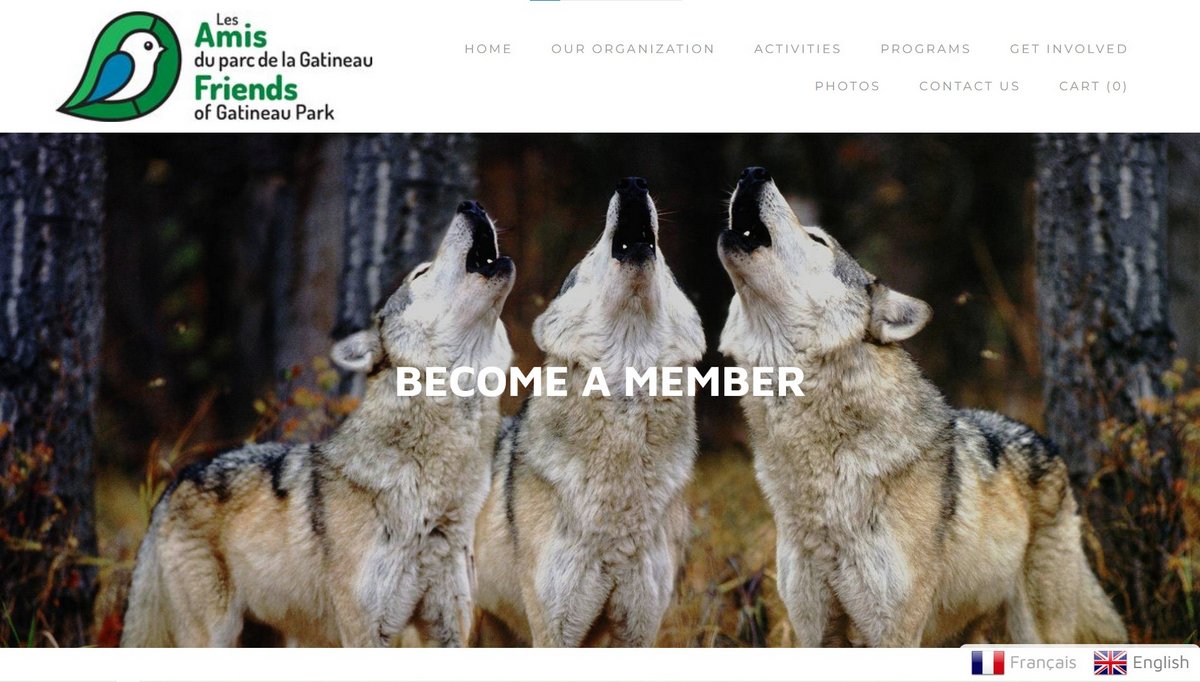 Roles and Responsibilities
With the Board of Directors:
Advise the Board on various decisions and make recommendations on programs or activities to be implemented.
Carry out the mandates given by the Board.
Coordinate the preparation of the Annual General Meeting (AGM); supervise and collaborate in the drafting of the annual report and other documents required for the AGM.
With partners:
Manage the day-to-day interactions with the NCC, accountant, bank, etc.
Promote the organization.
Establish relationships with other organizations, government bodies, private companies, etc.
Participate in various committees related to the organization's priorities, etc.
Carry out the activities and manage the financial resources of the organization:
Write the annual balance sheet that includes budget projections and activities.
Prepare an annual budget and fundraising plan to ensure the organization's core funding.
Contact potential donors, sponsors, and funding agencies.
Develop various grant applications and employment project applications.
Oversee the monitoring, verification, and approval of project completion.
Manage budget planning and financial status.
Provide financial reports to the Board of Directors.
Assist external auditor.
Manage the recruitment of Human Resources:
Recruit contractors, employees, or volunteers.
Ensure sound Human Resources management in the organization.
Welcome and integrate newly hired personnel; make arrangements for any required training.
Prepare and facilitate work meetings.
Establish effective communication channels.
Provide guidance to contractors, employees, and volunteers in the performance of their duties.
Conduct performance appraisals of contractors and employees.
Coordinate the management of the organization's office and equipment:
Ensure proper maintenance of office equipment and spaces and interpretive materials.
Manage the occupancy aspects of the office space.
Compliance with the organization's policies
Ensure that the FGP Code of Conduct is followed at all times by employees, volunteers and contractors.
Ensure that FGP activities are consistent with the NCC's Gatineau Park Master Plan.
Please send your resume and cover letter to: info@friendsofgatineaupark.com . 
Please indicate you saw this posting at GoodWork.