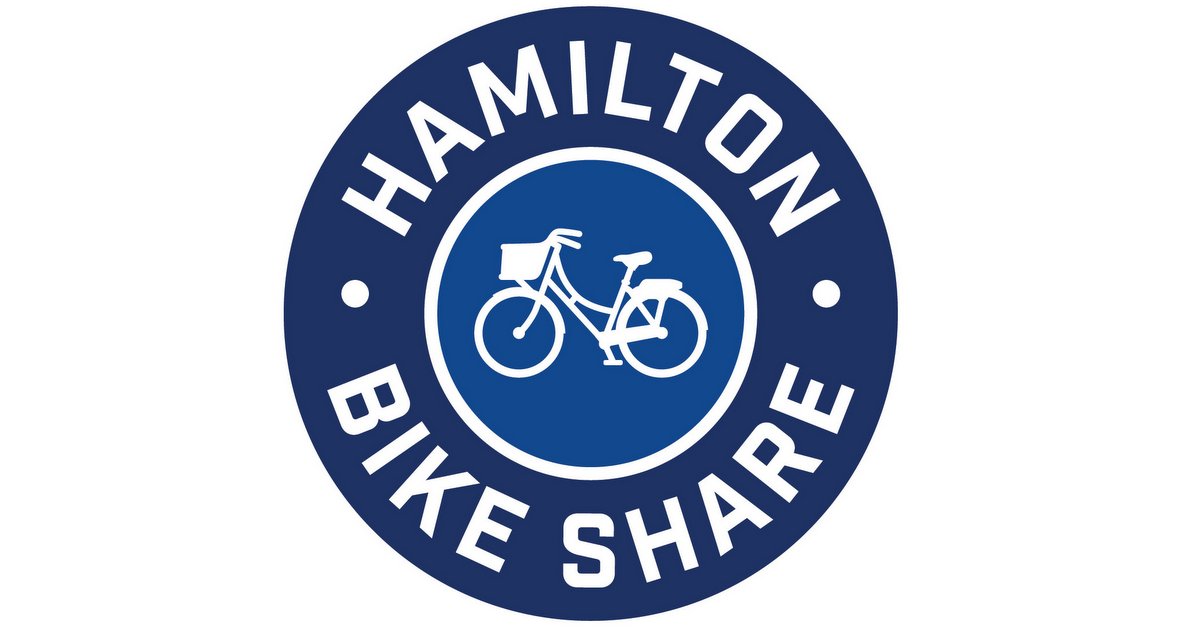 HAMILTON CYCLING
Position: Bicycle Mechanic /Field Technician
Organization: Hamilton Bike Share
Location: Hamilton, Ontario
Hours: Full-time; 40 hours per week (Tuesday - Saturday)
Salary: $44,000/yr
Benefits: 3 weeks paid vacation time, potential extended health coverage
Start Date: ASAP
*Please note if you are interested in this role, but are only available in part-time capacity, we would welcome your application as well*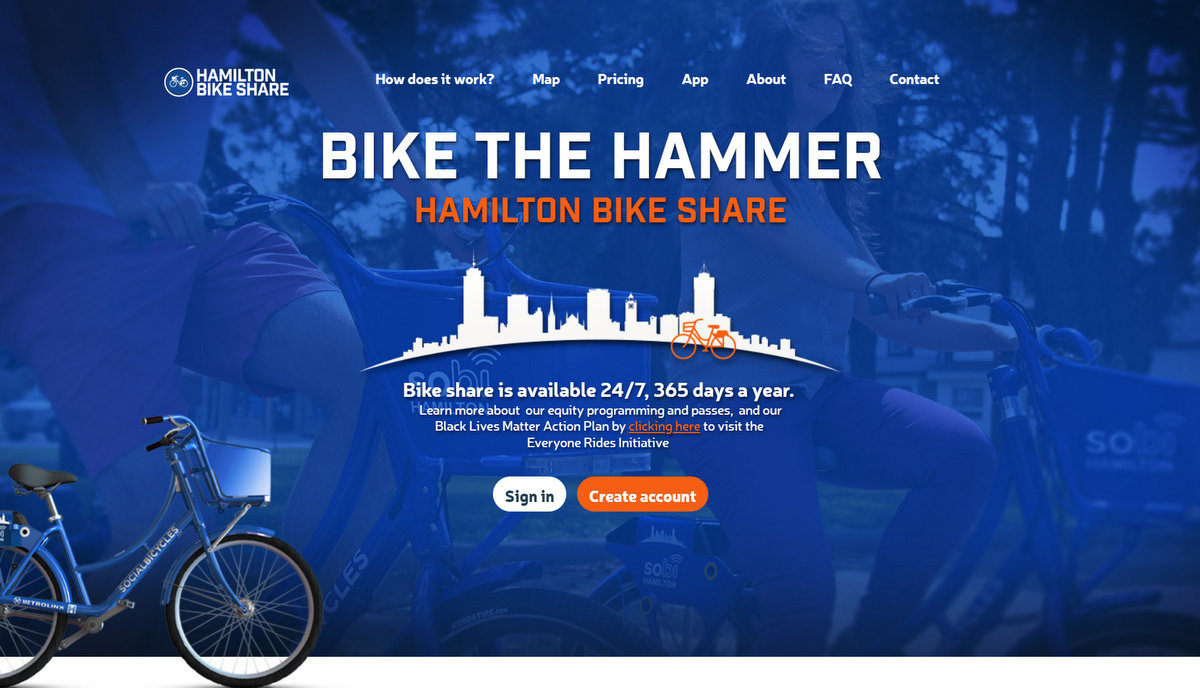 Who We Are:
Hamilton Bike Share Inc. is the not-for-profit organization that operates the year-round 825 bike public bike sharing system and hosts the Everyone Rides Initiative, an equity program that is designed to remove barriers to accessing bikes through subsidized membership options, programming and community engagement. Our mission is "to enhance the quality of urban life by improving equitable access to bicycles in Hamilton." The organization is powered by a hard working, passionate, and resilient team of people who care about our city and the benefits of bike share.
Who You Are
You're a skilled bike mechanic who is excited to help keep Hamilton Bike Share's fleet in tip top shape. You bring previous bike mechanic experience to the role, are meticulous, have an eye for detail, and can work quickly and efficiently. You're able to work independently to complete tasks, and are self-motivated to ensure your tasks are completed to a high standard. You are skilled in working with tools, and know your way around a bike. You're also a person who would enjoy spending some time outside the shop, conducting inspections and repairs of bikes in the field.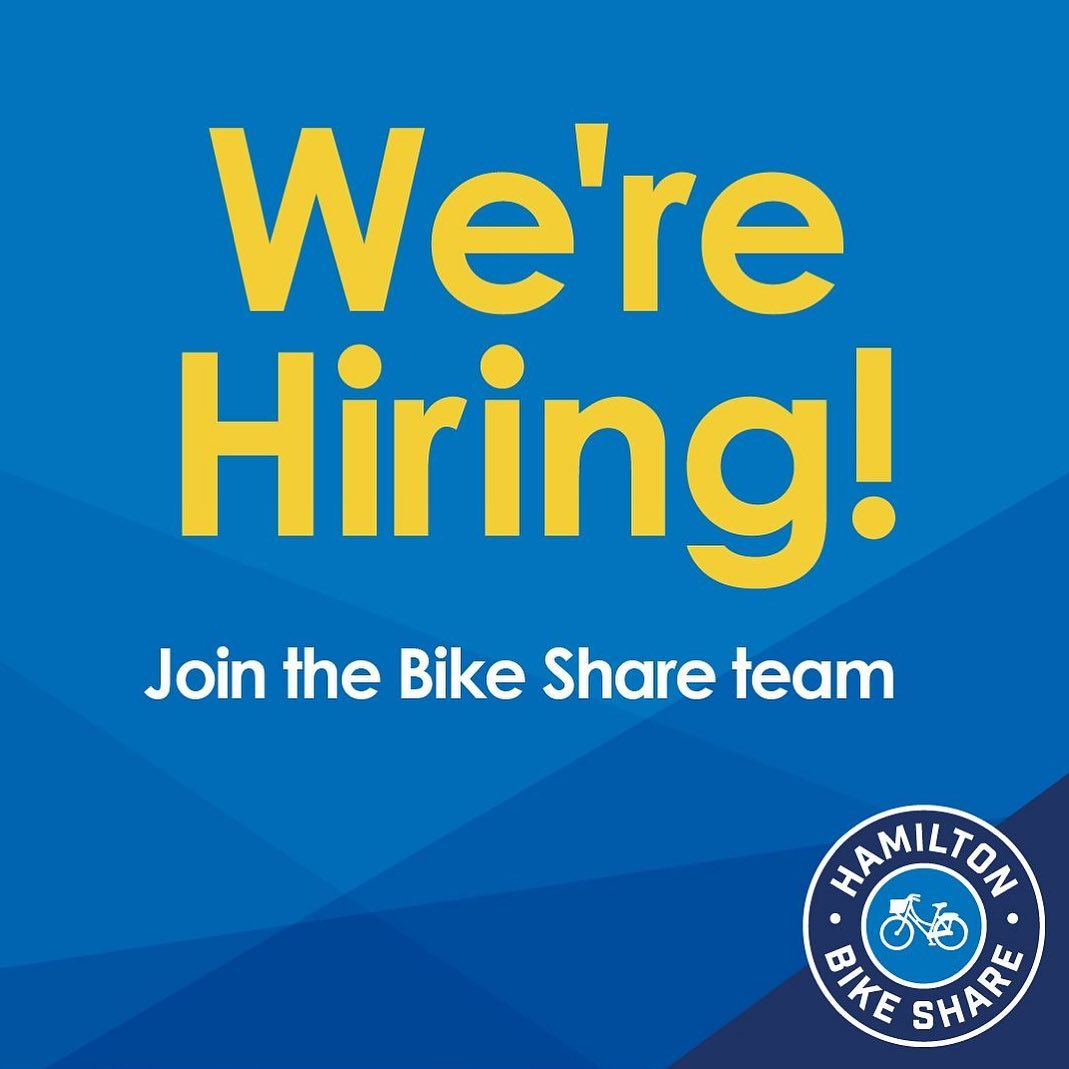 The Opportunity:
The Bike Mechanic's primary responsibility is to maintain bikes to keep the system running efficiently and safely. This involves inspecting bikes, making daily repairs, and troubleshooting issues with technology related to the bikes. The position is based out of a workshop, with some tasks to be completed in the field by bike or a vehicle.
Mechanic - Job Description (70%)
The Mechanic's primary responsibility is to maintain bikes to keep the system running efficiently and safely. This position involves working primarily in the workshop, with some tasks in the field by bike or a vehicle.
Required in-house tasks:
Complete work orders on bicycles properly and in a timely manner;
Conduct bike maintenance and safety testing;
Ensure processes are documented;
Perform data entry as required;
Maintain a clean, organized workshop and office space;
Maintain inventory documents & maintenance records;
Troubleshoot and reassign controller bikes as required;
Inspect, inventory and triage bikes;
Assist in pulling and organizing bike parts;
Provide weekly updates to Operations Manager on the status of workshop and tasks.
Field Tech Job Description (30%)
Responsibilities:
Drive the redistribution truck safely in an urban setting;
Ride a bicycle to perform maintenance tasks throughout service area as needed;
Inspect and maintain bikes at hubs (including mechanical and electronic issues);
Inspect bike hubs for safety, operability and cleanliness;
Redistribute bikes between hubs and to/from workshop for service;
Install and maintain hubs, including racks, bikes, signs, and space around hub;
Report and ensure processes are documented electronically via web and tablet apps.
Other general responsibilities
Maintain a clean, organized work space, both in the HQ workshop and inside the vehicles;
Interact with bike share riders & other members of the public; treat with respect & dignity;
Work as part of the HBSI team to provide excellent bike availability and rider experience;
Perform data entry as required.
Requirements
Demonstrated experience with bike maintenance and repair;
Valid class G driver's license; clean driver's abstract/able to safely operate a motor vehicle;
Comfortable and confident driving a service vehicle throughout the city;
Comfortable and confident riding a bicycle in an urban setting;
Willing to work in all types of weather and safely load and unload equipment at job sites;
Good problem solving skills ;
Ability to perform heavy lifting on a regular basis; able to easily lift 50 lbs frequently and up to 100 lbs occasionally;
Ability to use a tablet;
An interest in being physically active;
Ability to work with minimum supervision;
Experience using a computer and general office software to document processes an asset.
Physical demands:
While performing the duties of this job, the employee is required to stand, walk, sit, use hands, climb stairs, balance, stoop, kneel, talk or hear.
The employee must frequently lift and/or move bikes weighing up to 50 pounds.
Our organization is committed to equity and anti-racism, and we seek to cultivate an inclusive team and welcoming workplace. We encourage candidates from diverse identities to apply, including people who identify as BIPOC and/or racialized, people with disabilities, and people from the LGBTQ2S+ community.
All applicants will be required to adhere to our organization's Vaccine Verification Policy.
How To Apply:
Please submit a cover letter and resume in one PDF addressed to Megan Anevich with the subject line "Bike Mechanic/Field Technician" at jointheteam@hamiltonbikeshare.ca by 11:59pm on May 16th, 2022. Interviews will be held on a rolling basis.
The cover letter must include the following in order to be considered:
Why we should choose you for this particular role
Your direct experience with bike maintenance
Your earliest start date and availability
Please indicate you saw this posting at GoodWork.ca.