INVERMERE BC JOBS
Hiring: Program Manager
Organization: Wildsight Invermere
Location: Invermere, BC
Do you have a passion for the environment and are interested in working with a local, non-profit organization? The Wildsight Invermere Branch is accepting applications for a Program Manager.
JOB DESCRIPTION SUMMARY:
The Program Manager provides leadership and management to ensure Wildsight Invermere is achieving the organization's mandate. This goal is achieved by working directly with the Wildsight Invermere Board of Directors, who set policy and strategic direction. The Program Manager will be responsible for program development and management, communications, outreach, fundraising, and administration.
JOB RESPONSIBILITIES:
Overview
Ensure financial stability and viability by leading fundraising efforts, securing grants, and establishing long term donor relationships.
Provide oversight and assume responsibility for all Branch activities.
Develop programming in a timely fashion with respect to funding deadlines.
Ensure fiscal accountability and stability.
Supervise other staff and consultants, as required.
Collaborate with the Board of Directors in developing plans, strategic direction and financial projections.
Act in a responsible and professional manner when representing Wildsight Invermere.
Act as spokesperson along with the President of the Board.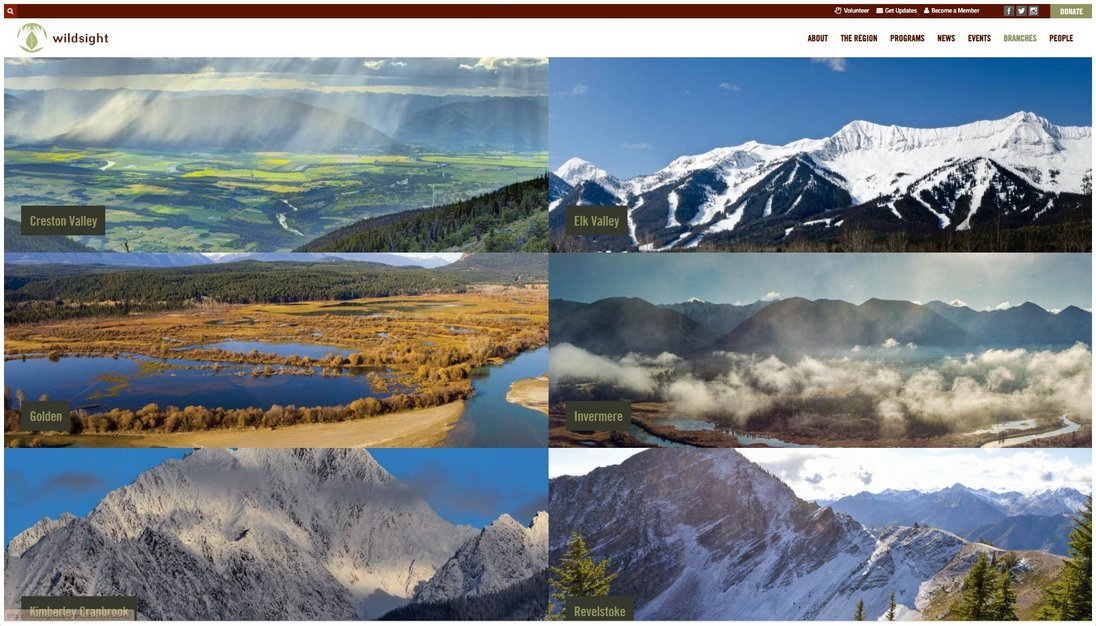 Programming
Create and Implement programming that engages Wildsight members and supporters in collaboration with the Board
Carry out duties associated with the branch's ongoing strategic planning, projects and outreach activities in collaboration with the Board
Work to maintain Wildsight's visibility in the community
Collaborate with other community groups, when appropriate
Identify volunteer opportunities, recruit and supervise volunteers, and provide appropriate acknowledgement.
Oversee Wildsight Invermere Spark (Electric Vehicle Share Program) contractors, providing support and oversight for project work and funding applications. Ensure all reports to funders and relevant agencies are completed as required.
Provide support for Wildsight Invermere Board of Directors, including the coordination of the Annual General Meeting.
Orientation and supervision of program and project staff or contractors, as required.
Financial
Maintain the organization's financial viability by identifying and applying for grants and facilitating fundraising opportunities, being mindful of short and long term financial stability
Work in collaboration with the Treasurer in preparation of a yearly budget and monthly board reports.
Manage payments and donations and coordinate with bookkeeper monthly
Create and maintain budgeting goals for the organization as a whole and for specific projects.
Communications
Create communications materials including monthly newsletter to members, writing press releases, emails, and creating posters.
Update the branch web page with events, news, blogs as needed.
Create a social media presence on Facebook, Instagram, LinkedIn
Media contact with local papers
Manage the database with oversight from Wildsight Regional. Use the database effectively to manage event, donor, volunteer, and contact information.
Participate in information sharing and policy discussions with Wildsight Regional and other Wildsight Branches.
Represent Wildsight Invermere when appropriate at community meetings, events, and to local government and other organizations. Respond to inquiries from organizations and the public.
Network with other community organizations to better direct resources and collaborations.
Administration
Develop an annual organizational work plan in collaboration with the Board
Create specific monthly work plans
Ensure that the organization meets all legal requirements for a Society under the BC Societies Act.
Ensure that the organization completes all required reporting.
Maintain a log of hours, and provide a monthly report to the Board
Maintain the Wildsight Invermere office space and equipment.
What you bring:
Self-motivation and independence, with a demonstrated ability to collaborate
An ability to manage projects, set priorities and meet deadlines
You are a good communicator and have a demonstrated ability to write clearly
You are outgoing and want to engage with the community
Commitment to Wildsight Invermere's mission
It would be great if you had:
Experience in the non-profit or advocacy sector
Social media experience
Knowledge of local environmental issues
This position is flexible in hours 30-40 hours a week. The position will remain open until a candidate is hired.
Please send a CV and cover letter to:
invermerejobs@wildsight.ca
Please indicate you saw this posting at GoodWork.ca.