ARBORICULTURE JOBS
Position: Arborist / Groundworker
Company: Cardinal Tree Care
Location: Toronto, Ontario
We are looking for a ground worker for a tree service. Work will be full time starting in the spring, but we would like to find someone to try out the job position in the next month or so. Applicants with tree experience preferred, but not necessarily required. We are an inclusive workplace and encourage interested applicants to get in touch.
Description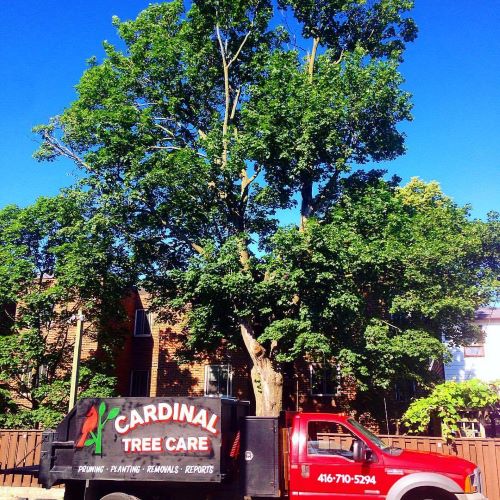 Cardinal Tree Care is currently seeing qualified/experienced ground workers to join our team. A full-time position is currently available. Ground workers are responsible for day to day site operations including setting/ cleaning up, rigging and working with chainsaws and wood chippers.
Ideally, we are seeing a candidate with an active interest in learning tree climbing techniques. Opportunities are available to learn and practice tree climbing.
Qualifications
A successful candidate has confident rigging abilities, knowledge of relevant knots, competent & safe chainsaw practice and experience working with wood chippers. Candidates should have at least one year experience working in the industry.
Education/Assets/Other
Assets include knowledge of chainsaw maintenance, tree & shrub pruning best practices and experience driving a large truck & trailer. Completion of an arboricultural/plant health care program and ISA Certification are considered strong assets.
To apply:
Please e-mail your resume and a brief cover letter to:
admin@cardinaltreecare.ca
subject: Arborist / Groundworker
Please indicate you saw this posting at GoodWork.ca.