ALBERTA NEWS & POLITICS
Contract: TheRockies.Life Editor
Publication: TheRockies.Life
Location: ideally Eastern Slopes, Alberta
Term | Contract Full-Time or Part-Time
Rate | $25 - $40 / hour
Start Date | Flexible, asap
Workplace | Remote
Location | Ideally located within the area of TheRockies.Life (Eastern Slopes)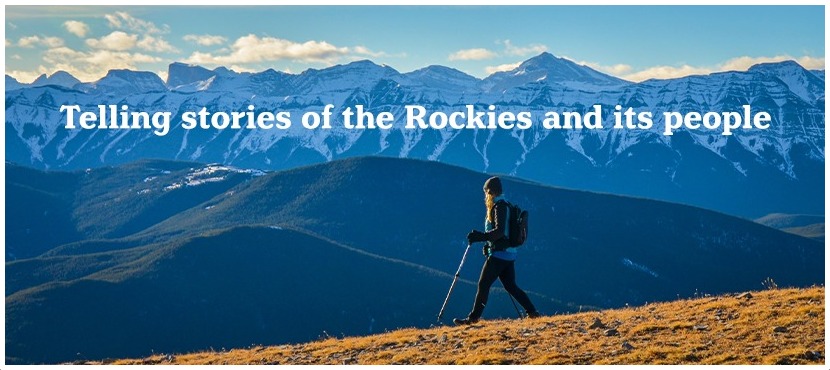 About the Role
TheRockies.Life wants to share place-based stories meaningful to those living on the Eastern Slopes of Alberta, with the opportunity for provincial-wide scope. Developing a custom narrative style and approach, the editor will play a significant role in crafting and calibrating stories, ensuring the overall character develops over the long term.
TheRockies.Life stories cover politics, giving credit or critique where it's due to politicians of all stripes. It looks at challenges Albertans face, examining inadequate healthcare and rising living costs, but TheRockies.Life also celebrates art, culture, and outdoor living, stories that resonate with folks in each region. It focuses on stories highlighting community resilience and the benefits of working together across boundaries to build a better life for people in each region.
The site aims to meet everyday Albertans where they are, with local stories that reflect issues vital to them. Key to an editor's success will be ensuring overall readability, friendly, approachable writing, reaching out to Albertans.
Essential Qualities of the Editor
The editor is an experienced team leader with a wide range of experience levels.
Awareness and openness to various perspectives and identities sewed into Alberta's social fabric.
The editor is a strategic thinker with excellent problem-solving and organizational skills and a strong aptitude for flexibility and creativity.
The person has the ability and willingness to reframe stories and craft a specific narrative style.
Responsibilities
Manage multiple writers - help set assignments, share coverage of news and events, and ensure they meet submission deadlines.
Stay on top of the region's news, social trends, and current events.
Rewrite/reframe content published elsewhere for the target audience.
Help craft the narrative style, adjust the writing style to match, and help other writers do the same.
Write multiple articles per week.
Create or manage the creation of feature images for articles.
Oversee (and occasionally post) associated social channels using a social media management app - write engaging short content to accompany links to articles.
Oversee and inform technical support to ensure websites work effectively.
Requirements
Reliable workspace, computer, and internet connection.
Comfort working within a virtual team environment, e.g., using Zoom or Google Workspace.
Equal employment opportunity
At TheRockies.Life, we recognize the importance of our team reflecting the diversity of our audience. We are committed to providing an environment of mutual respect where equal employment opportunities are available to all applicants and teammates without regard to race, colour, religion, sex, pregnancy (including childbirth, lactation and related medical needs), national origin, age, physical and mental disability, marital status, sexual orientation, gender identity, gender expression, military and veteran status, and any other characteristic protected by applicable law. We strongly encourage candidates who are Black, Indigenous, people of colour, women, LGBTQ2I, immigrants, people with disabilities, and people from low-income and working-class backgrounds and/or with lived experiences of poverty to apply. We recognize that this needs to be more exhaustive and representative of the intersectionality present within each individual. Diversity and inclusion among our teammates is critical to our success, and we seek to recruit, develop and retain the most talented people from a diverse candidate pool.
To Apply
Please email your cover letter and resume to: jobs@therockies.life
Please indicate you saw this posting at GoodWork.ca.