VICTORIA BC
Position: Operations Assistant
Organization: Capital Region Food and Agriculture Initiatives Roundtable
Location: Victoria, BC
CRFAIR is a not-for-profit community based organization that acts as a coordinating backbone to a network of food, farm and health organizations (The Good Food Network) working to promote healthy and sustainable food systems in the Capital Region. To learn more about our work, visit crfair.ca.
Job Purpose
This position will be an integral member of the organization's team, providing critical support in the administration of CRFAIR and its partner initiatives, with our sister Charity the Victoria Community Food Hub society: the South Island Farm Hub and Capital Region Food Hub. The position will support the Management team with operational, administrative, bookkeeping and Human Resources support. This work is part of a growing organization and building our organizational capacity and infrastructure as we continue to grow and evolve to serve our mission to mobilize and connect efforts to develop healthy, equitable and sustainable food systems in the Capital Region.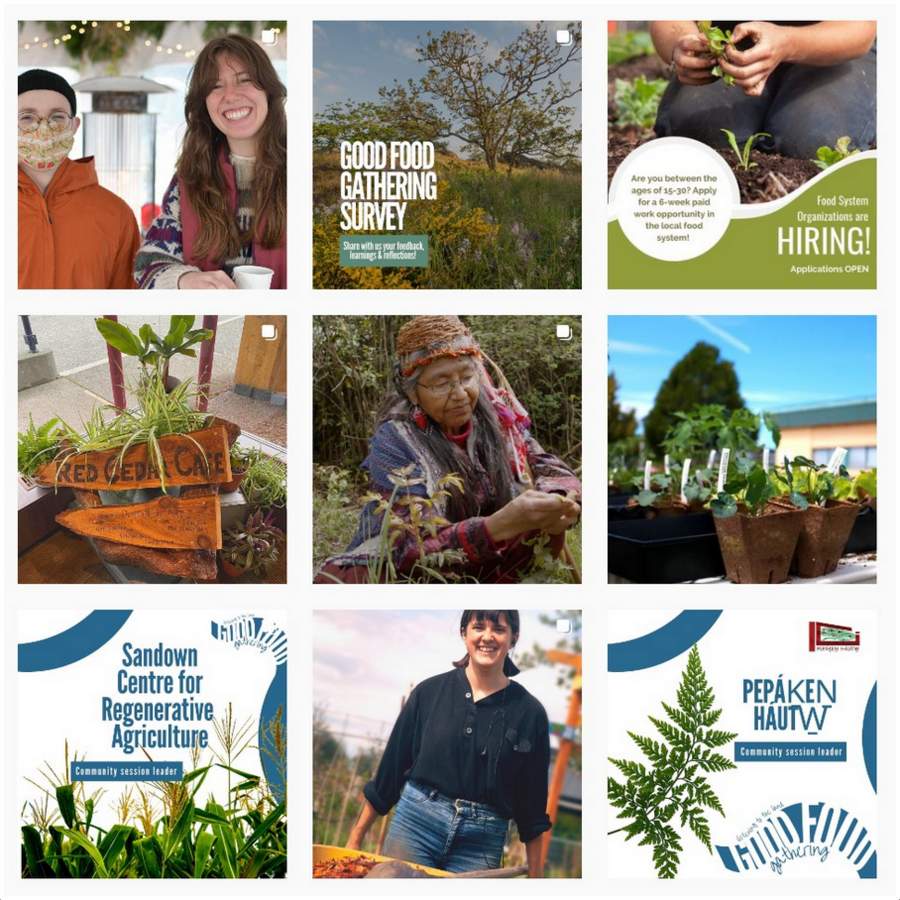 Is this a good fit for you? This position is well suited for those interested in a long-term career in the operations, administration, and financial management of nonprofit and charitable organizations. You will be part of a small team who support the operations and programs of the organization. This role will require excellent communication and teamwork skills as well as a commitment to learning and innovation. You are extremely well organized, and can both follow direction and work independently. You thrive on keeping things organized, scheduling , and working to prioritize and shape workflow that balances immediate deadlines with longer term projects. You are not afraid of paperwork, spreadsheets, databases, online communication platforms, data entry, bookkeeping, QuickBooks Online, and Google Workspace. You value your team and work through challenges with empathy and humour.
Duties & Responsibilities
This position will work directly with the Management Team in carrying out the following priorities:
Accounts payable and accounts receivable Record keeping, data entry, scanning, filing, and document management.
Administrative supports to the management team including scheduling and meeting support
Supporting Human Resource processes and management
It will also include:
Mailing.
Scheduling meetings and updates using various platforms.
Office space upkeep and organization.
Inventory and purchasing for office and events.
Governance administration support.
Banking duties, including deposits and online transactions.
IT support including working with suppliers and responding to team information requests.
Support the Operations Manager in developing and instituting new systems and processes as the organization evolves.
Special initiatives support. Upcoming projects include: onboard to Asana tool, development of operations manual, support updating organization wide policies and procedures, CRM onboard and integration.
Other duties as they relate to the position.
Education / Experience we are seeking
A high school diploma is required with preference given to those with applicable post secondary experience and education.
Certificate in administrative assistance/office assistance, completion of courses certified by the Canadian Bookkeepers Association, or similar education would be an asset.
Familiar with basics of managing accounts payable, receivable and data entry. Preference given to those with light bookkeeping experience and recent experience with Quickbooks Online using multi project/class.
Supporting Human Resource processes including implementation/scheduling of HR review processes, employee onboarding, supporting youth employment and skills training onboarding and administration.
Excellent communicator, both verbal and written.
Comfortable and experienced using computers, Microsoft office suite, Google Workspace and Gmail, Zoom, and associated business platforms.
Experienced with digital and physical filing systems.
Errands in the community requiring transportation.
Highly organized with exceptional attention to detail.
Adaptable and mentally flexible, positive, and eager to learn.
Creative thinker and problem solver who looks for solutions in the face of challenges.
A collegial team player who works well with diverse and occasionally remote teammates.
Preference for those with an interest in the non-profit/social enterprise sector.
Working Conditions
This is a flexible position that will include working from home as well as in office, following public health orders. Office equipment and supplies, including computer, will be provided as needed.
Office/work hours are Monday to Friday with some flexibility to accommodate work-life balance. Work hours also include some occasional evening and weekend work for special events or meetings.
A portion of the work will include errands carried out in the community. The successful candidate will be required to use their own vehicle/transportation when needed.
Conditions of Employment
Probationary Period of 3 months
This position is 30-35 hours per week, within a payband of $21-25 per hour depending on experience and skills.
Must have access to home office space, computer, internet and phone; will be provided internet and phone stipend to support these costs while working from home.
May be required to work evenings or weekends.
Use of a vehicle or access to transportation is required. Valid BC Drivers License is required.
May require Criminal Record Check (may be working with youth under 18).
Physical Requirements
Light physical requirements include desk work. Moving office supplies and IT equipment up to 20 lbs.
Reporting Relationship
Operations Manager
Employee Package
Three weeks paid vacation, accrued annually. After completion of successful probationary period: CRFAIR Health Benefits financial contribution in lieu of Group Health Care Benefits, work-from-home stipend, six paid sick days per year, matching RRSP contributions as per organizational employee benefits policy
Application Process
To apply for this position, please submit your cover letter and resume in one pdf document with your last name as the name of the document. Send to hr@crfair.ca with Subject Line: "Admin Assistant - Full Name." Applications will be accepted starting on June 22, 2022 until the position is filled.
No phone calls or emails please. For more information about our organization please see our website at crfair.ca
CRFAIR encourages applications from individuals from diverse communities, backgrounds, and experiences. All qualified applicants will be considered for employment without regard to ethnicity, race, national origin, age, religion, sexual orientation, gender identity or expression, family or parental status, veteran status, neurodiversity status and any other basis protected Canadian and BC Human Rights legislation. Please email hr@crfair.ca with any questions regarding accessibility needs. We strive for an organization that practices cultural safety, provides accommodations where supportive, and is welcoming to all.
We thank everyone for their time and interest in applying. We will only be contacting those who are invited to interview.
Please indicate you saw this posting at GoodWork.ca.