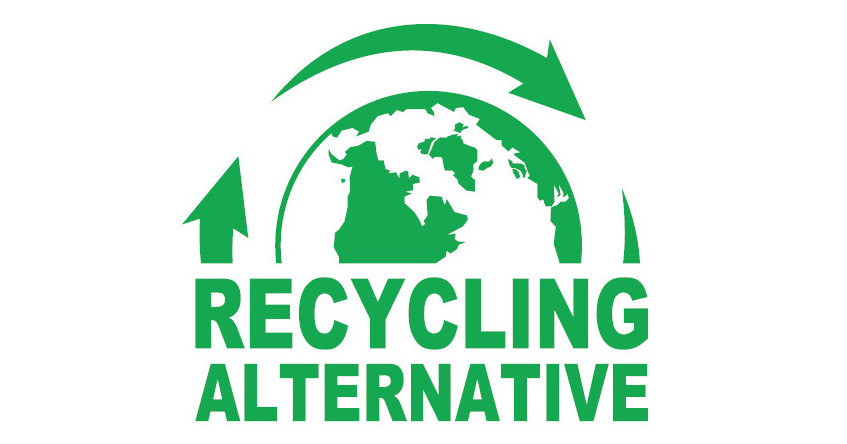 VANCOUVER BC
Hiring: Sales & Account Manager
Organization: Recycling Alternative
Location: Vancouver, BC
Who We Are:
The Recycling Alternative Group of Companies consists of three circular innovation businesses.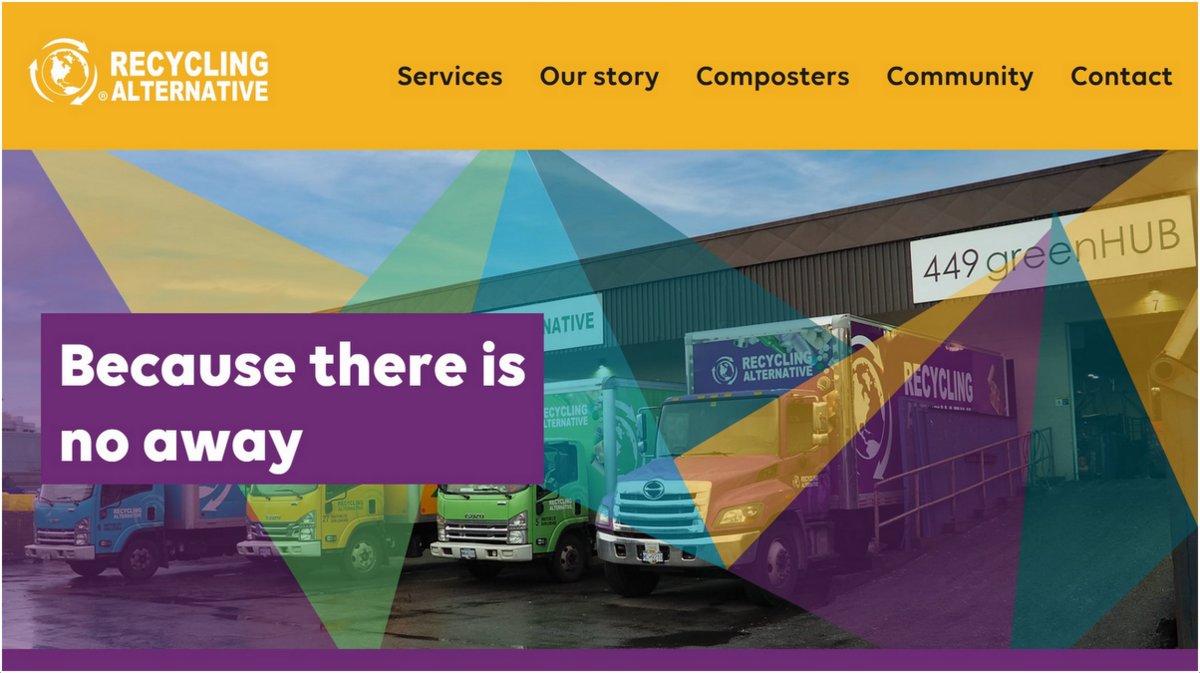 Recycling Alternative, our front facing logistics and recycling processing company, services some of the Lower Mainland's largest, most complex commercial sites including: shopping centres, office towers, multi-tenanted residential properties, restaurants and businesses with best practices recycling programs. Terraforma Systems, our technology, design and manufacturing company, produces state of the industry cleantech onsite composting innovation for large multi-tenanted and multi-branch commercial sites generating high volumes of food waste on site. Terraforma is also currently developing a facilities waste management and recycling software platform. Regenerative Waste Labs, our science R&D arm, is a leader in material testing and innovation for the circular bioeconomy.
Our parent company, Recycling Alternative (RA), a locally owned company operating for over 30 years in the sustainable waste-management sector, is recognized as a leader in innovation, best practices, and community impact. Our four core values of innovation, integrity, community, and environment drive our daily operations and long-term strategic goals. Through these values, we work closely with our clients to design and deliver waste management programs to support their diversion rates and waste reduction targets. In addition to implementing programs, we bring a suite of tools, equipment and innovation solutions to support our clients in reducing their waste, reporting on essential metrics to inform strategies and best practices in managing their properties from a waste management perspective.
The successful applicant for the position of Sales & Account Manager will be an integral part of our sales strategy and account management, be knowledgeable of and promote the RA group of Companies' suite of equipment, tools and services, and work closely with some of RA's corporate clients to manage their sites, their waste management needs and support their sustainability goals.
The Position: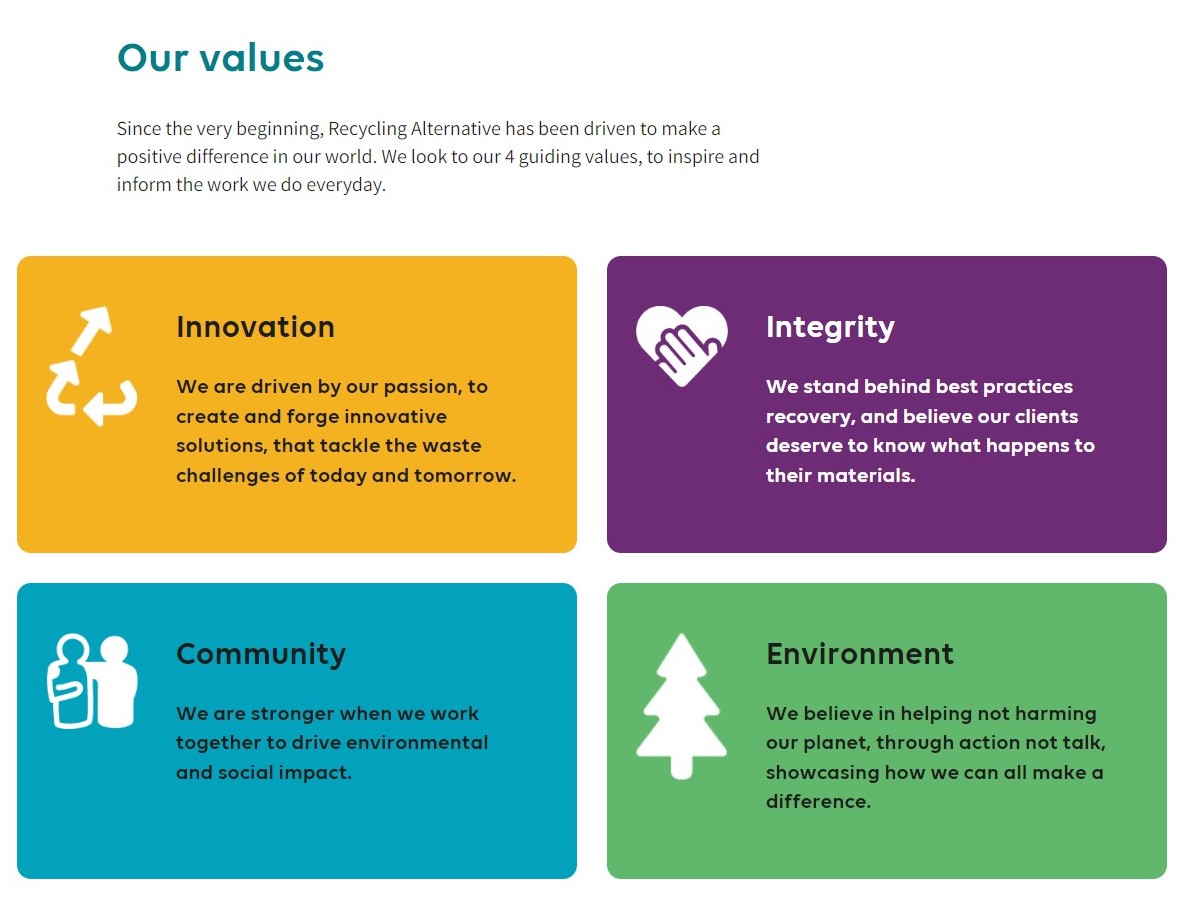 This position revolves around working in partnership with RA's key corporate clients to deliver excellence in full-site waste management services, best practices training and engagement for effective recycling programs on the ground. Account Management activities will support the growth of existing accounts, provide value added services, manage client relationships, and execute on planning and achievement of client company goals. Sales activities will include following up on warm leads, incoming inquiries and referrals, and expanding opportunities within existing client base.
Equipment sales through Terraforma Systems Inc. is also a key component of this role. Equipment sales in the form of TFS composters, smart lifters, compactors and other related waste/recycling equipment is an integral part of waste management, and as such we work with several suppliers to satisfy the requirements of our existing and new customers. Terraforma Systems is a unique company in that it manufactures its own composter and acts as a distributor for several other pieces of waste equipment. It is important to understand the specifications and advantages of these pieces of equipment in order to be able to sell to our clients and propose to new clientele.
Who You Are:
You are passionate about the environment and the positive impact we can make through managing waste transparently and responsibly
You are confident working in the boardroom with our clients, and in the recycling & waste rooms with front line staff
You have the creative ability to understand opportunities and business practices
You understand the sales cycle, how to deliver campaigns and use marketing tools
You are driven to seek new business opportunities that also provide value for our clients
You are committed to helping our customers meet and exceed their waste reduction goals
You are able to identify challenges and provide solutions to our clients
You enjoy building relationships and nurturing them through honest advice
Main Duties:
Adding to our existing team, this position works within the scope of RA Group of Companies to sell and market equipment & services to both existing corporate clients and new businesses. This is not limited to equipment and services, but also includes our newly developed SaaS platform for facilities to manage their waste, engage with their tenants and provide training & education programs.
Additionally, this position is responsible for Account Management of select existing RA accounts, and as such provides excellent customer service, issues resolution, support & recommendations. This will include:
Sales & Growth Strategies:
Work with RA group of companies, including owners, Account Managers & external contractors to develop sales plans, pipelines, and marketing plans to increase revenue accordingly
Identify sales opportunities and propose sales strategies to expand and grow current services and products related to RA and TFS
Help develop and implement sales efforts and campaigns , including marketing sales and supporting CRM's, tracking and reporting progress on sales targets and results
Work with owners to set objectives and strategies for sales performance and goals
Analyze competitive performance and pricing data; inform owners of trends, changes in the market or issues that may affect the organization's strategies
Improve, implement, and monitor the sales process to ensure excellence in client experience and successful sales process
Work with owners and team members to complete RFP documents & other proposal opportunities
Represent RA's Group of Companies at industry and promotional events
Account Management:
Provide top-notch customer service & excellent communication to designated clients, including day to day requests, both on and off site
Perform regular site visits, making assessments and recommendations
Work closely with RA's operations and logistics team, as well as RA's subcontractors at sites
Meet regularly with clients to evaluate services and look for improvements in their waste & recycling programs
Tailor waste & recycling programs to meet our customers' needs and goals
Train customers on new procedures and waste management equipment
Promote the company values of Integrity, Community, Environmentalism, and Innovation.
Our Working Environment
We are a team of 40+ people across our three companies, including office and admin staff, drivers and warehouse staff, scientists and researchers, engineers and fabricators/welders – all passionate about waste reduction and committed to sustainability in action. Our three operations are located in close proximity to each other in the False Creek Flats less than 1 km from downtown Vancouver. We are part of a growing community of circular businesses working together to foster innovation in Vancouver's local, green, circular economy and inclusive jobs. We believe diversity and inclusion are our greatest strengths.
This position requires that you visit customer sites outside of the office. Sometimes you are wearing the sales and business development hat, sometimes you are hands-on in recycling, and sometimes you are analysing and presenting reports. You will be part of a small team of Account Managers, an engagement specialist, a sustainability associate and a customer service representative.
Qualifications:
3-4 years B2B customer service and sales
Experience with the full sales cycle from lead generation to close of sale
Experience in account management
Excellent communication and presentation skill, both written and verbal
Comfortable working with companies of all sizes & executives at the senior level
Familiarity with recycling industry and emerging green technologies an asset
Knowledge of customer management tools and systems an asset
Passion for sustainability and best environmental practices an asset
Post-secondary education or equivalent, minimum
Driver's licence is required
Terms of Employment: Permanent, Full Time, Weekdays. Occasional evening/weekend availability may be required.
Benefits: Extended Medical/Dental after 6 months of full-time employment, sustainable transportation allowance (bicycle or public transit) and cell phone allowance following 3 months probation
Remuneration: $55-65,000 - based on experience and qualifications
APPLY:
Interested candidates must submit a cover letter along with their resume, to kate@recyclingalternative.com
Please indicate you saw this posting at GoodWork.
Recycling Alternative values diversity and inclusion. We are committed to creating and fostering a workplace that reflects these values and our community. All qualified candidates are encouraged to apply.