NATURE MENTORS
Positions: Nature Connection Mentor for Children/Youth
Employer: Wisdom of the Earth Wilderness School
Location: Salt Spring Island, BC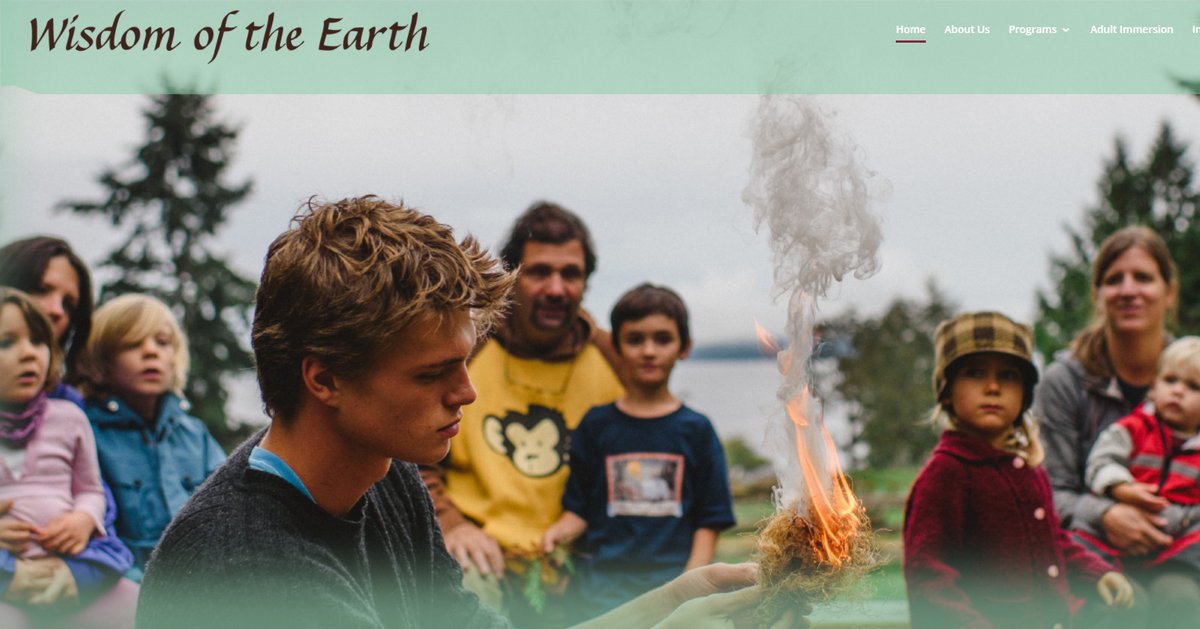 Wisdom of the Earth Wilderness School is currently accepting applications for the position of Nature Mentor for our year-long nature connection immersion for children and youth. There are several opportunities available, and the right candidate could potentially be hired for more than one.
Our WOLF Kids nature immersion program for children aged 8-14 is moving into its 18th year from its initial beginnings. We believe WOLF Kids is the longest-standing program of its kind (a depth mentoring program with children attending as a foundation for their education) in North America.

The WOLF program runs Mondays, Tuesdays and Wednesdays from 9am to 3pm (plus planning and prep), from September to June, with a 6-week break from mid-December to end of January, and two weeks spring break in March.
Children enroll as a full-year commitment (many have been there for years) and attend all three days. The maximum size of the program is 28 students with 4 mentors plus weekly apprentices and guest mentors. We're looking for one additional core mentor to join a strong team. We are hoping for a male mentor to balance our team, however all genders will be considered.
We are also looking for Nature Mentors for our year-long younger children's programs which run 1-3 days/week for children aged around 5-7 and 7-11.
As well, we are seeking both a male and female instructor for our monthly weekend teen program.

There is a possibilty for a successful candidate with the appropriate skill set to combine these various positions for more employment.
Wisdom of the Earth is located on Salt Spring Island on the west coast of British Columbia Canada, a beautiful rural island between Victoria and Vancouver, with a thriving progressive community of about 10,000 people.
WOLF (acronym for Wilderness Our Learning Foundation) is committed to providing deep nature connection mentoring, based on the principles of the 8 Shields model, the art of mentoring, community building and cultural restoration, and coyote mentoring (based on the work of Jon Young and Tom Brown Jr), as a foundational part of a child's education. We are also committed to restorative and reparative practices with local indigenous peoples.

Our other programs are based on the same priniciples.
Our general website is wisdomoftheearth.ca and wolfkids.ca for WOLF. Wisdom of the Earth also runs a full-time adult Immersion program, family Art of Mentoring weeks, and many other adult, family and youth programs.
Overview
The positions offered include positions as a primary nature connection mentor at WOLF Kids, working alongside a strong team, as well as nature mentor positions in our younger children's programs, and positions for our monthly weekend teen program.

We ask at least a one-year commitment (Sept 2022-June 2023), with the potential of a long-term position. There are additional opportunities for leading winter/spring/summer camps, and some position may be combined for more employment where appropriate.
Successful candidates would be involved with all aspects of programming, including collaborating with other mentors on design, planning, preparation, instruction, mentoring children, field trips and expeditions, debrief, overseeing student progress, first aid and safety, interacting/communicating with parents and families, and caretaking the land/facilities.
This position offers the opportunity to mentor children who are committed to the program and to nature connection over the long-term, in a supportive stable environment with a community building and cultural restoration focus. This is very different from running short high-energy camps, and offers a fulfilling richness of experience.
You must be legally able to work in Canada at this time. In exceptional cases of a very qualified individual who is committed to the long-term, we might consider supporting an applicant in getting a work permit however this can be challenging.
Responsibilities
For WOLF: Mentor children in deep nature connection through our curriculum and your own personal experience of Wilderness Survival and Ancestral Skills (shelter, fire, baskets etc), Wildlife Tracking, Ethnobotany, Regenerative Design, Nature Based Mentoring, Community Building and Cultural Restoration, Naturalist Training, Bird Language, Scout Training, Peacemaker Principles, and Inner Tracking.
For the younger children's programs, the skill set needed can be less intensive, but includes many of those above.
Work collaboratively and communicate clearly with the mentor team and directors, apprentices, and occasional guest mentors
Inspire children to find their unique gifts through their connection with nature
Ensure the physical and emotional safety of all participants
Contribute to the program through storytelling, song/music, active games, nature connection activities, skills instruction, and projects
Practice deep listening, empathy and authentic communication, and implement Peacemaker Principles. A knowledge of NVC is an asset.
Serve as a positive role model for all WOLF/program members through a personal commitment to deep nature and people connection, and a true passion for learning and growth
Seek out mentors and anchors for your own journey
Support the caretaking and cleanup of program gear, the land and facilities
Coordinate program logistics, including field trips and end-of-year expedition (with support from the directors and mentor team)
Attend and positively contribute towards high quality planning and debrief sessions (short meetings before and after on program days, and weekly meeting, plus occasional extra meetings)
Attend occasional parent meetings and communicate regularly with parents through weekly emails (this job is shared among mentor team) and phone calls when needed
Communicate regularly with and maintain a positive working relationship with the executive director
Ask for help and support when needed, and be open to receiving as well as giving feedback
Qualifications
Three years professional experience (or equivalent) mentoring children in many of our curriculum areas: Wilderness Survival and Ancestral Skills, Tracking, Ethnobotany, Regenerative Design (permaculture), Nature Based Mentoring, Cultural Restoration, Naturalist Training, Bird Language, etc
Must have personally developed and be continuing to develop skills in many or most of the above areas
Must be on a journey to develop the "8 Attributes" of deep nature connection. In other words, must be committed to learning about the 8 Shields model of deep nature connection and cultural repair, and engaged in a personal journey of growth, mentoring, and finding one's place in the community.
Must have a basic "toolkit" of nature connection games, activities, skills, projects, stories and songs and a willingness to develop this
Ability for self-direction and leadership as well as collaboration, co-creation and cooperation
Good naturalist knowledge (Pacific Northwest preferred) and curiosity to learn
Excellent physical fitness and health
Happy and able to work year-round in the outdoors in all weather (west coast)
Safety and hazard awareness competency (Certification in Wilderness First Aid would be an asset)
Ability to demonstrate a positive attitude and resiliency in face of challenge
Commitment to peace, positive communication, inclusiveness, appreciation, integrity, equality, unity, and love
Commitment to your own ongoing inner tracking
Creative, enthusiastic, and fun loving
Ability and interest in being mentored, in mentoring, and in receiving and responding to, as well as giving, feedback
Compassion and experience with inclusiveness around social dynamics in this age group as well as gender, race, and experience with neuro-diversity is an asset
Must have or agree to a Criminal Record Check
A driver's license and a personal vehicle would be a strong asset. The island has limited public transit.
Canoeing, kayaking and water safety experience and certification (for WOLF as well as teens mentor positions) are also a great asset (though not necessary to apply).
Preference will be given to applicants who have:
Graduated from a nature connection mentoring program with a school based on the 8 Shields, such as a Depth Mentoring Apprenticeship, Wisdom of the Earth Immersion, Wilderness Awareness School Anake or Immersion Program, Kamana Naturalist Program, or equivalent.
Work experience in deep nature connection mentoring with children and youth.
Benefits and Compensation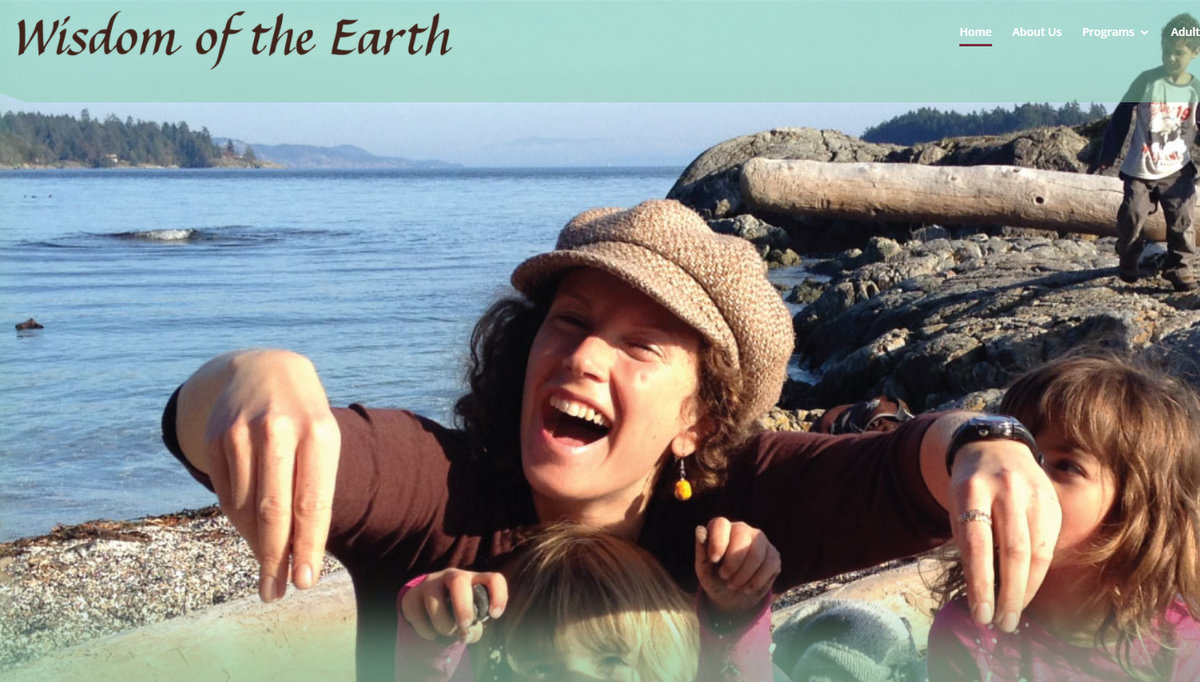 This is a unique opportunity to be part of a well-established deep nature mentoring program that has moved through its initial growing stages and is flourishing within a supportive and engaged community of parents and other nature-connected adults, in a larger context of the dynamic progressive Salt Spring community.
Mentoring children over the long term, who are developing the attributes of deep nature connection as life-learners within a community context, is a profoundly satisfying and meaningful experience in realizing the vision of creating a better world and healing our relationship to the earth.
You will receive training, mentoring, support and feedback for personal growth and transformation in deep nature connection, depth mentoring, outdoor leadership, community building and cultural restoration, and inner tracking.
WOLF Kids Mentor: This position is about 21 hours per week in the field (Mon-Tues-Wed), as well as about 3 hours of weekly planning and prep, plus 2 overnights (shelter overnight and fire quest) and a 3-day end-of-year trip.
We offer very competitive pay for this work.
For the Mon-Wed WOLF mentor, there is a monthly salary of CND$2200-2500 (paid bi-weekly) over 8.5 months for the Sept-June commitment (with 6 weeks winter break mid-Dec to beginning of Feb and 2 weeks spring break), depending on experience and skill-set. This works out to about CDN $23-$30/hour.

The younger children's programs are usually on contract, and pay $22-$25/hour. The monthly teen weekends (Fri evening to Sunday afternoon) pay $600.
BENEFITS include professional development days, access to free workshops, and for WOLF mentors: paid sick days, 4% vacation pay and 5-6 paid holiday Mondays (no work).
To Apply for WOLF Mentor or other Nature Mentor positions at Wisdom of the Earth :
1. Please read this description carefully and read through our website to familiarize yourself with what we offer and make sure it's a fit. wisdomoftheearth.ca

Please do not apply if you do not have at least a significant part of the requested experience/qualifications, and are just hoping to LEARN to become a nature mentor — we are looking for folks who are already trained. If you want to gain these skills, consider our Immersion program: wisdomoftheearth.ca/immersion/
2. Send an introductory email as soon as possible, informing us of your intention to apply, which position(s) you are interested in, and including a few details of your experience, so we are aware of you as we consider other applications.
3. Send a cover letter, resume (including a detailed assessment of your experience in all of our areas of curriculum and requested qualifications), and any other relevant information you'd like us to know, including which position you'd be interested in. If possible, include three professional references.
We will respond as soon as we are able and may ask to schedule a Zoom interview.
Email is preferred: ingrid@wisdomoftheearth.ca
Phone: 250-653-9122
Mailing address: Ingrid Bauer, 115 Forest Ridge Road, Salt Spring Island, BC V8K 1W4 Canada
Please indicate you saw this posting at GoodWork.
---
TERRITORIAL ACKNOWLEDGEMENT
We acknowledge that we live on traditional unceded Coast Salish territories, specifically the W?SÁNE? (Saanich), Quw'utsun (Cowhichan) and Stz'uminus (Chemanius) First Nations territories. We wish to extend our deep gratitude and appreciation for the opportunity to live, learn and play on this land.
Wisdom of The Earth Wilderness School strives to reconnect people to nature, self and community; to cultivate wholeness. We advocate for the reunion of humans and nature as a necessity for all nations and people. We wish to acknowledge our place as settler descendants; that many of our ancestors came to these lands through the ongoing process of dispossession and colonialism. We recognize that we are not immune to past and ongoing colonial processes. As an organisation, we are on our own learning journey in an effort to identify and challenge the dominant colonial narratives and dynamics that can exist within this work. We aim to avoid acts of appropriation and to respect the traditional people on whose land we live. It is our hope that reuniting with nature, as our first home and foundation, will lead to deeper personal and cultural healing for all.
Indigenous students, once accepted into the program, automatically receive a scholarship, *independent* of need, in the spirit of reconciliation and reparation.
Thank you for your interest in Wisdom of the Earth!