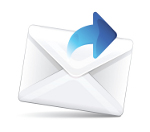 Share:
NOTE: The deadline for this posting has just passed.
View current
job postings
at GoodWork.ca.
OFFRE D'EMPLOI / JOB POSTING
Titre du poste : Assistant chargé de projet en génie agroenvironnement ou génie civil
Employeur : Gobeil Dion & Associés
Lieu de travail : Outaouais, Montérégie et Laurentides, Quebec
Présentation Corporative
Gobeil Dion & Associés (GDA) est une firme d'ingénieur-conseil avec une expertise en gestion de projet de construction de serres et d'implantation de système de chauffage à la biomasse. GDA se spécialise dans la réalisation d'études de faisabilité et la coordination de projets dans différentes régions du Québec se rapportant aux domaines des serres et de l'agroalimentaire, de l'énergie et de l'environnement. Qu'il s'agisse d'un établissement commercial, industriel ou communautaire, d'un bâtiment agricole ou d'un complexe de serres, notre équipe établit des solutions adaptées aux situations rencontrées de manière à satisfaire les besoins spécifiques de chaque projet.
Nature du poste
Sous la supervision d'un ingénieur-associé, l'assistant chargé de projet aura comme principal mandat d'assister le chargé de projet à la coordination de projets dans le domaine du chauffage à la biomasse et de la construction de serres. Le travail se déroulera principalement sur les sites de projets, dont un projet actuellement en cours dans la région de l'Outaouais.
Les principales tâches reliées au poste sont les suivantes:
Rencontrer des clients
Préparer des devis pour soumission
Rechercher et analyser des soumissions
Rechercher la documentation pertinente aux projets
Coordonner des projets sur le terrain, incluant les sous-traitants
Suivre les échéances et les budgets des projets
Mesurer et collecter des données sur le terrain
Qualifications requises
Ingénieur junior ou technicien en génie agroenvironnemental, civil, mécanique du bâtiment ou formation pertinente
Minimum de 1 à 3 années d'expérience pertinente
Membre de l'Ordre des Ingénieurs du Québec (si applicable)
Bonne maîtrise du français et de l'anglais, à l'oral et à l'écrit
Connaissance de la suite MS Office et de MS Project
Apte à travailler en région au Québec durant les jours de semaines (per diem inclus) pour une période pouvant varier de 1 à 4 mois selon la durée des projets
Connaissance de logiciel de dessins 2D et 3D (un atout)
Posséder une voiture
Date de début - Entrée en poste dès que possible
Contact
Si ce poste vous intéresse, visitez notre site web à http://www.gobeildion.com et faites-nous parvenir votre candidature par courriel jusqu'au 17 septembre à l'attention de :
info

gobeildion.com*
When applying, please indicate that you saw this posting at GoodWork.ca.

*Note: The e-mail address above has been masked to help prevent spam. Please copy the address and replace "mask" with @ .
Note: This posting is provided on an "As Is" basis and for general informational purposes only. People and Planet (also known as "GoodWork") is not responsible for the content, accuracy, timeliness, completeness, legality, reliability, quality or suitability of this posting. We do not screen or endorse the organizations or individuals involved. If you decide to accept an offer of employment, volunteering or any other arrangement, you do so at your own risk and it is your responsibility to take all protective measures to guard against injury, abuse, non-payment or any other loss. Please read our full Terms & Conditions.
GoodWork ID: 42517 Date posted to GoodWork.ca: Sep 8 2017