OFFRE D'EMPLOI / JOB POSTING
EMBAUCHE IMMÉDIATE
temps plein — 8 mois

Titre du poste : Ouvrier(e) agricole et horticole
Employeur : D3-Pierres
Lieu de travail : Cap-Saint-Jacques, Pierrefonds, Ile de Montreal
Vous rencontrez des obstacles dans vos recherches d'emploi? Vous êtes intéressé(e) par l'agriculture biologique? D3-Pierres pourrait bien être votre solution!
D3-Pierres est un organisme dont la mission est d'offrir à de jeunes adultes un milieu de vie et de travail favorisant leur insertion sociale et professionnelle à partir de la réalité quotidienne.
Dans le cadre d'une formation rémunérée à la ferme écologique du Cap-Saint-Jacques, les principales tâches à effectuer sont les semis, la préparation des sols, les plantations, la production de légumes biologiques variés en champs et en serre, la récolte et l'emballage des légumes, le soin des animaux (chevaux, lapins, poules, etc.), l'entretien d'espaces publics et aires de travail, et les tâches reliées à l'acériculture (production de sirop d'érable).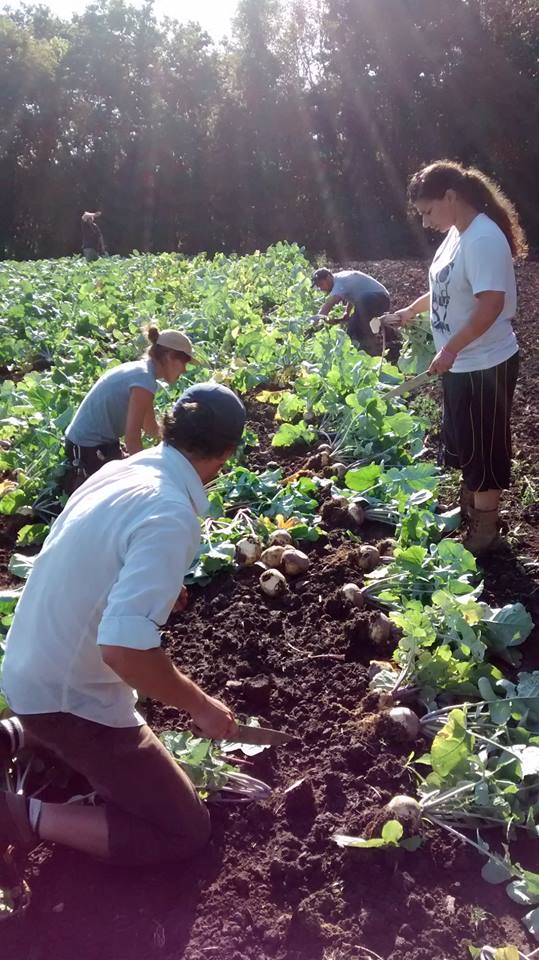 Très beau lieu de travail en pleine nature et en même temps sur l'Île de Montréal.
Rémunération : temps plein de 35 heures/semaine, au salaire minimum, pour une durée de 8 mois.
Pas d'exigences au niveau de la scolarité ou de l'expérience de travail.
Poste financé en partie par EMPLOI-QUÉBEC.
Le poste est situé à la ferme écologique du Cap-Saint-Jacques, à Pierrefonds (Ouest de Montréal).
Pour être admissible :
Être âgé(e) entre 16 et 35 ans ;
Être résident(e) permanent(e) ou citoyen(ne) Canadien(ne) ;
Être sans emploi et ne pas être aux études à temps plein ;
Être motivé(e) à développer des compétences sociales et professionnelles ;
Habiter sur l'île de Montréal ;
Comprendre le français.
Bienvenue aux prestataires de l'aide-sociale et de l'assurance emploi !
Vous pouvez faire parvenir votre CV à :
tgsell

d3pierres.com*
ou appeler au 514-620-7915.
Télécopieur : 514-648-9688
When applying, please indicate that you saw this posting at GoodWork.ca.
*Email: The e-mail address above has been masked to prevent spam. Please copy the address or type it manually, add the @ sign, remove "mask" and any spaces.

Note: This posting is provided on an "As Is" basis and for general informational purposes only. People and Planet (also known as "GoodWork") is not responsible for the content, accuracy, timeliness, completeness, legality, reliability, quality or suitability of this posting. We do not screen or endorse the organizations or individuals involved. If you decide to accept an offer of employment, volunteering or any other arrangement, you do so at your own risk and it is your responsibility to take all protective measures to guard against injury, abuse, non-payment or any other loss. Please read our full Terms & Conditions.