"Our house is on fire. I am here to say, our house is on fire. ... I want you to act as you would in a crisis. I want you to act as if our house is on fire. Because it is." — Greta Thunberg

CLIMATE STRIKE / FRIDAYS FOR FUTURE
SCHOOL STRIKE FOR CLIMATE ACTION
Canada National School Strikes
Friday May 3, 2019
Many more locations:
https://ClimateStrikeCanada.org | https://Fridaysforfuture.ca
Facebook | Twitter: #FridaysForFuture | #ClimateStrike 

Fridays worldwide: 
Fridaysforfuture.org (2) | #FridaysForFuture 
Photos & videos from around the world: @GretaThunberg

---
"#FridaysForFuture is a movement that began in August 2018, after 15-year-old Greta Thunberg sat in front of the Swedish parliament every schoolday for three weeks, to protest against the lack of action on the climate crisis. She posted what she was doing on Instagram and Twitter and it soon went viral. On the 8th of September, Greta decided to continue striking every Friday until the Swedish policies provided a safe pathway well under 2-degree C, i.e. in line with the Paris agreement.
The hashtags #FridaysForFuture and #ClimateStrike spread and many students and adults began to protest outside of their parliaments & city halls all over the world." — Fridaysforfuture.org | Fridaysforfuture.ca | Twitter | Wikipedia | News
"Youth in Canada are striking every month. Be sure to check the map. We are excited to announce that some Canadian youths plan to sister strike in the big global strike on March 15, and they have agreed to unite on Friday May 3 for a big national school strike in Canada." fridaysforfuture.ca
Do students have the right to strike? Human right to strike | Academics voice support | Right to strike | Nobel Peace Prize Nomination
---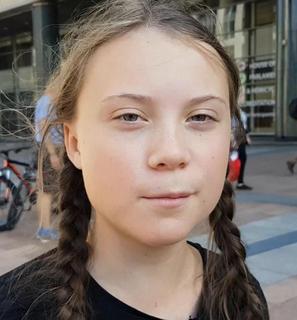 HOW TO CLIMATE STRIKE:
FIND AN EVENT: 
Cities & towns across Canada & Worldwide:
Or search for "Fridays for Future" or "climate strike" and the name of your city or town
Many events aren't yet listed... ask around your school/community
After May 3, the next big strike will be Sept 27 #EarthStrike 
---
LINKS, ORGANIZATIONS, RESOURCES
Greta Thunberg — Instagram | Twitter | Facebook | TED talks | Wikipedia | Nobel Peace Prize Nomination
Twitter — #FridaysForFuture | #ClimateStrike | #SchoolStrike4Climate
In the news — The Guardian (2) | CBC | Star | Huffington Post | Teenage Activists | More... 
Wikipedia — School Strike for Climate 
---
Get connected, get involved!
Climate Change & Environmental Organizations
Greta Thunberg — TED Talk:
"Our house is on fire. I am here to say, our house is on fire. [...] I want you to act as you would in a crisis. I want you to act as if our house is on fire. Because it is." — Greta Thunberg
---
Past:
March 15, 2019 — School Strikes / Global Day for Climate Action: 
#FridaysForFuture | #ClimateStrike | #SchoolStrike4Climate | Guardian UK