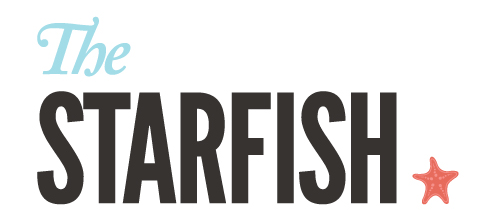 VOLUNTEER POSITION
Position: Grassoot Donations Project Lead
Organization: The Starfish Canada
Location: anywhere in Canada
Hourly wage: Volunteer position*
Number of weeks: 6 months committment
Hours per week: 5-10 hours per week, remote
Start date: March 1st, 2021
---
Overview of The Starfish
The Starfish Canada is a registered charity that celebrates young environmental leaders by connecting them with a platform for taking action, telling stories, and connecting with a community of change-makers. Since 2010, we have inspired young Canadians to take leadership roles in their communities and to celebrate their peers contributing to the environmentalism movement and our ever-changing Earth. We do this through three programs:
Online Journal: We match peer editors to writers in the environmental sector. Editors are trained to mentor peers in environment & journalism, then practice learnings by empowering a team of volunteer writers. Those writers are also trained to take technical science, policy and research and turn it into accessible articles for our readers to enjoy.
Community Outreach + Education: We offer multiple workshops, including a debate-style session on the intersectionality of environmentalism, discussing climate change from Western-based science and traditional knowledge perspectives, and a speaker's bureau where environmental change-makers under the age of 25 discuss their innovations and solutions.
Top 25 Under 25 Environmentalists: Through this program, participants receive an award, care packages from environmentally minded businesses, speaking engagement opportunities, media coverage and mentorship by our network of experts. Top 25 award winners leave our program feeling inspired, motivated, and ready to accelerate the positive impacts they have in their local communities.
---
Role Responsibilities
The Grassroot Donations Project Lead is a part-time volunteer opportunity that reports directly to the Director of Finance and Fundraising. In this creative, self-directed, thought provoking position, you will be the dreamer behind our next mind-blowing fundraising initiatives for all donations below $1000. You will execute these with the support of our Fund Development and Digital Marketing team along with our other Project Leads.
In this role, you will:
Research, and determine fit for peer and grassroots funding options and communications.
Utilize networking sites to raise awareness, involvement, and financial support.
Work with other team members, be open to receiving feedback, and collaborate to ensure the highest quality of initiatives.
Collaborate with the fundraising and leadership team to produce effective strategies in delivering and meeting income targets across a range of revenue streams.
Keep a thorough record of all initiatives and incoming funds and evaluate the effectiveness of current initiatives and programs while developing and delivering new initiatives that build on their successes.
Provide weekly updates on your progress to the team.
---
Ideal Qualifications
Strong interpersonal and written/verbal communication skills.
Possesses creative and proficient problem-solving skills.
Passionate about the Earth, youth leadership, and youth empowerment.
Able to collaborate with other team members and connect with new people virtually.
1-3 years of experience with online communications including e-mail, fundraising websites, social networking websites.
Worked or volunteered in a non-profit setting (asset).
Must be able to communicate in English (proficiency in French/other languages an asset).
Completed Undergraduate Degree or Diploma (asset). Will consider combination of experience and education.
More About our Fund Development Initiatives
If you have ever wanted to make a big impact in the environmental non-profit space, this is the place to do so! Fund development is what keeps our programs and operations afloat. It helps our teams create innovative and resilient programs and ensure our community impact is sustained over time. This work is about:
Relationship building. People like causes, and they like people, too. You will exercise communication with external partners as you jump on calls with them to understand their funding priorities and interests.
Project management. We keep each other informed about where we are in the fund development process and ask for support from the team as we need it. We also keep each other accountable for internal and external deadlines.
Building skills in donor stewardship. It's not comfortable asking for money sometimes! We'll teach you some skills, tips and tricks to practice so you can feel more comfortable in conversation with people about funding.
Time Commitment
Flexible hours, approx. 6-8 hours / week.
Volunteer must be able to commit to the position for a minimum of 6 months.
Location
Work from home / Remote work.
Volunteer must be located in Canada.
Application Information
We welcome applicants from all people interested in the role that meet the above requirements, including youth, women, LGBTQ2+ and Black, Indigenous, and people of colour.
To Apply:
Please send your resume and cover letter to kyle@thestarfish.ca
Please indicate you saw this posting at GoodWork.ca.