FARM STARTUP OPPORTUNITY
Wanted: Market Gardener(s)
Type: market gardening/farming/self-employed
Location: Northumberland County (between Oshawa, Belleville, Peterborough), Ontario 
So You Really Want to Farm?
Well it seems I'm just not up to the many daily farm chores any more...arthritis doesn't love farming as much as I do!
Would you like to position your tiny house or trailer here and build your own homestead or market garden biz?
I've been doing this and loving it for 17 years, and know the land well. It's a special place. This arrangement would give you the opportunity to have your own private space, grow your own business autonomously, in exchange for low rent and exchange/barter of vegetables and some basic daily chores for the balance.
Also to see if it's a good fit for a long term arrangement and a good fit for all if we decide to make it longer term.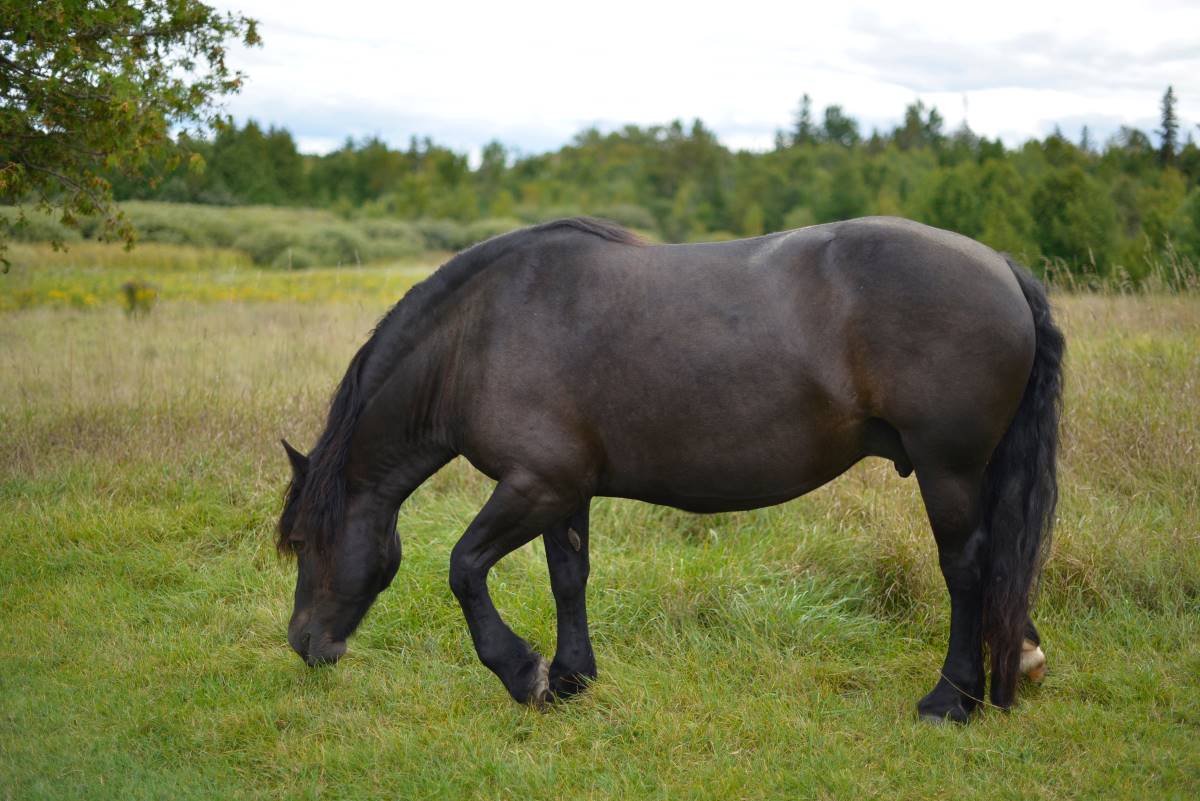 We have gentle Percheron draft horses (that were all born here and are in training to pull logs, cart, sleigh and to ride), poultry and a few outdoor pastured pigs. The stewardship of the land is important and respecting nesting dates of our precious bird residents, though that won't affect your market garden as much as other areas of the land. We are excited to have created an environment that has attracted many Ontario Species At Risk, with more joining the sanctuary we have created for them each year.
To ensure everyone involved is satisfied with the arrangement I have a draft agreement and invite input from the grower, we can review and modify it to reflect our situation, so everyone is heard, and giving and getting what they envision.
This opportunity is for a person or persons to farm part of (an incredibly beautiful) 100-acre farm with excellent organic sandy loam soil, use of 40' greenhouse, use of tractor and other equipment, lots of water with three spring fed ponds, accommodation can be arranged but best scenario would start with the candidate having their own trailer or tiny home. We are building tiny cabins on the property for farm stays so one could potentially be yours in future if becomes long term.
Working and living outdoors on a farm can be challenging at times but it's very rewarding and fulfilling for the right candidates. We are looking for motivated, hard-working candidates who love the outdoor and share the same passion for sustainability, the environment, education and healthy living. Ideally interested in permaculture, environmental stewardship, regenerative farming.
Ideal fit would be for a person or persons who have the following experience and qualifications :
• Works well outside in all weather
• Experience with farming, gardening and building
• Health and Safety mindfulness; physically fit. We take safety very seriously at the farm, the candidates will have to adhere to our safety policies, including our COVID guidelines
• Preference will be given to applicants whose focus is on sustainable agriculture, environmental stewardship, heritage breeds and heirloom seeds..
Used to run a CSA here, heirloom veg and heritage livestock, attend weekly local Farmers' Markets, food events, farm to table dinners, music events, hold skill building workshops etc...Now I need these hands and joints in good shape to get a few other things checked off my life list.
Lots more info and photos to share and possibilities to discuss, it's already late in the season so the time is now!
Please get in touch if you are interested in either running your own show or want more experience homesteading before making the leap. Ideal candidate will have some experience tending livestock as well, but the animals chores are fairly easy and can be taught easily.
I will send more info to applicants who get in touch with a description of your situation, what you'd like to do here, anticipated timeline, list of past experience, skills and interests and a bit about yourselves, then we could talk on phone.  Thanks!
Our website is being updated but meanwhile there are lots more photos on this Google map link.

Some of what we get up to on our Facebook page. 
Interested? Contact farm@wholearth.com
Please indicate you saw this posting at GoodWork.