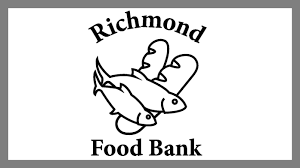 BOARD POSITION
Position: Board of Directors - Treasurer
Organization: Richmond Food Bank Society
Location: Richmond, BC
About the Richmond Food Bank
The Richmond Food Bank Society provides nutritious food and related support to sustain health and well-being. Each week, our volunteers offer an array of fresh produce and other grocery items to over 1400 individuals across several locations across Richmond. We offer School Food programs to address hunger among students, a Home Delivery program, a Garden Program, and connect our clients to outreach workers and community resources.
The Richmond Food Bank is also a sharing hub for food and supplies to community meals, shelters, and other social service agencies that serve low-income and marginalized people.
About the Role
The Treasurer is the primary financial officer for the Board of Directors and is responsible for monitoring the financial health of the organization.

Specific Responsibilities
With the Executive Director, develop and monitor the annual budget for general and project operations
Review the monthly financial statements and report them to the board during board meetings
Act as liaison with auditors
Propose fiscal policies and assist the staff in their implementation
Analyze the financial elements of project proposals and report on them to the board
Act as a signing officer for the organization
Fulfill such other board assignments as appropriate and needed
Requirements
Able to attend monthly board meetings-total 9 meetings annually.
At a minimum is the chair of the Finance Subcommittee.
Assets
To Apply:
Email stephanie@richmondfoodbank.org
Please indicate you saw this posting at GoodWork.ca.