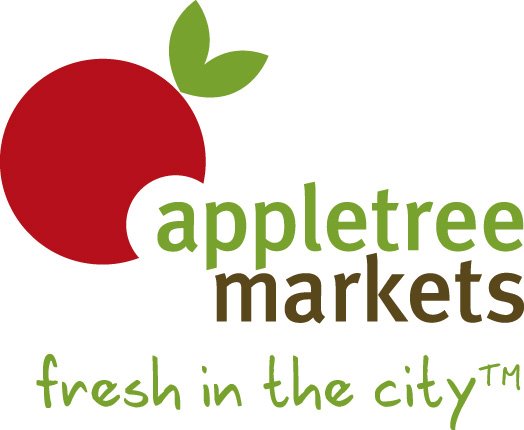 TORONTO FARMERS MARKETS
Volunteer Positions: Crew Members – 2022 Market Season
Organization: Appletree Markets Group
Location: Toronto, Ontario
This is the eighth season for The AppleTree Farmers' Market. We operate a weekly market running May thru October in various locations throughout the GTA. The hours of operation vary depending on the locations. The days are Monday – Thursday.
We have been working to build a long lasting and self-sustainable farmers market in midtown Toronto, which can provide the community with an alternative, reliable source of fresh and healthy foods. The market acts as a community hub and venue, where residents and community groups have the opportunity to engage and share ideas.
Do you want to help us succeed?
Crew members are an integral component of a successful market season. You will play a vital role in the development of the market by providing ongoing support to the market and its vendors. You will also become the backbone we will depend upon for successful and smooth execution of the market each week.
Crew members:
Minimum commitment of 2 - 5 hrs/week for a minimum of one market location
Will become familiar with the goals and direction of the Appletree Farmers' Market and thereby work to support its philosophies, standards and objectives.
Will maintain a basic knowledge of the AppleTree Farmers' Market Policy and Procedures Manual.
Various Crew Member roles and responsibilities are:
Postering and promotion
Social Media content
Market Day Staff
Various roles include: Set up/take down, Vendor support, Traffic Safety/Parking Attendant, AppleTree Market Info table, Meet n'Greet, Crowd control,
Other?
You tell us how you think your special volunteer talents would help us run a successful market.
It would be good if you had:
Previous volunteering experience, with positive references.
Awareness of the issues related to farmers markets, community food systems, not-for-profit organizations
A passion for food, environmental sustainability, community and fun!
Does this sound wonderful to you - if so, we would love to hear from you. Send us an email at
appletreemarkets@gmail.com with VOLUNTEER in the subject heading.
Please indicate you saw this posting at GoodWork.ca.