THRIFT STORES & THRIFT SHOPS
Volunteer: Thrift Store Associate
Organization: Journey Thrift
Location: In-person, located in downtown Brampton, Ontario. Please apply only if you are a local resident who can commit to a weekly in-person volunteer role.
Journey Thrift is a non-profit secondhand store located in Brampton's downtown at 24 Nelson St E. Our organization supports The Journey Neighbourhood Centre, which serves the Ardglen and Orenda neighbourhoods of Brampton. By accepting and selling gently-used goods, we generate income that contributes directly to the development and implmentation of the services provided by The Journey Neighbourhood Centre.
Journey Thrift is committed to being a radically inclusive community space and welcomes volunteer applicants of all abilities, backgrounds, and identities. We are actively working to build a community of informed, diverse, and accepting members who practice inclusion every day and invite you to become a part of our team!
Positions
Journey Thrift has a two different roles available for volunteers and currently has a need in all areas of the store operations:
Cashier - Our volunteer cashiers help customers make purchases, welcome customers into our store, maintain our cash desk area, and answer customer inquiries. All cashier training is provided prior to starting at our cash desk.
Backroom Associate - The backroom volunteers help to accept, sort, process, price, and put out donated items. This role varies day-to-day depending on what is received and what needs to be processed. Backroom volunteers should be able to comfortably lift moderately heavy loads (e.g. a garbage bag full of clothes) and be comfortable interacting with members of the public who come to the store with donations. All training will be provided on-site.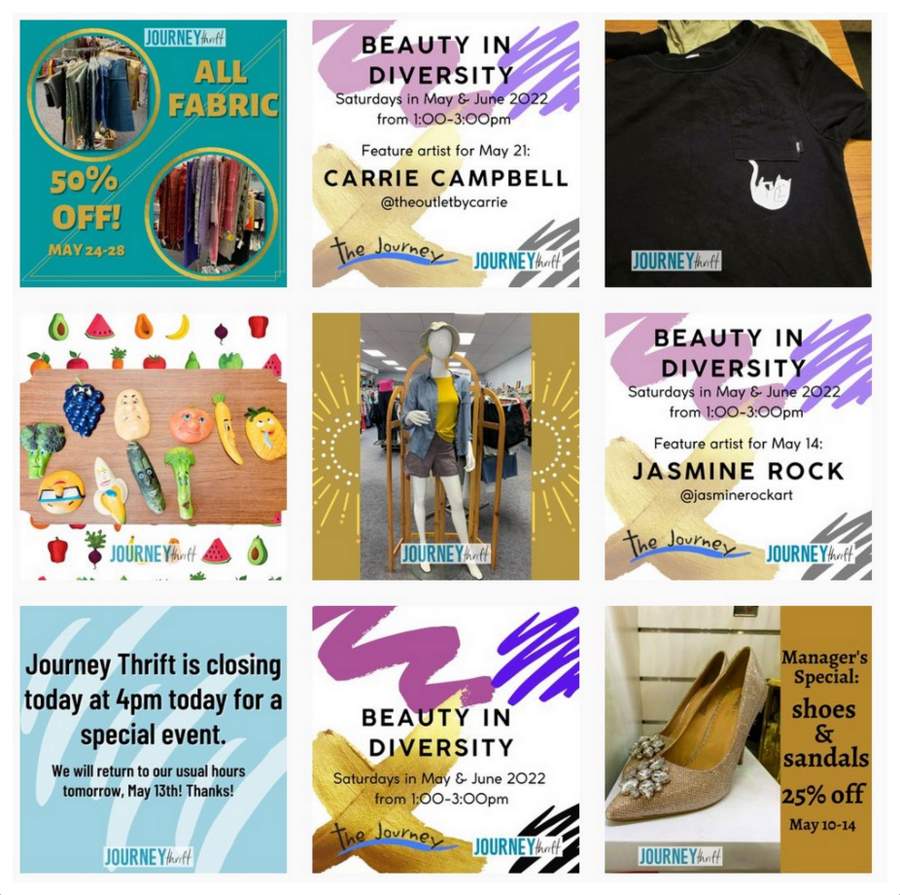 We ask that our volunteers commit to one or two weekly morning or afternoon shifts for a minimum of 4-6 months. Each shift lasts 3-4 hours and our volunteers are always scheduled for the same shift each week. Our store is open Tuesday-Saturday from 10am-5pm, with Monday hours being introduced in September 2022.
Journey Thrift does accept a limited number of secondary school students seeking community service hours, however, we are currently only looking for applicants who are at least 18 years of age.
Interested applicants can contact Journey Thrift by phone at 905-451-3334, or by email at journeythrift@thejourneymail.ca . Please feel free to visit our website, journeythrift.com, for more information. Thank you for your application; we look forward to building our community with you!
Please indicate you saw this posting at GoodWork.ca.