ADVENTURE VOLUNTEERS
CRIS Adaptive Adventures: 
Needed: General Activity Volunteers
Organization: Community Recreational Initiative Society (CRIS Adaptive)
Location: Kelowna, BC
What's better than going on an Adventure?
Being the reason that someone else gets to enjoy it too!
At CRIS Adaptive, we believe that the physical, mental, social and emotional benefits obtained from participation in outdoor recreation and activities should be accessible to everyone.
CRIS aims to create and promote accessibility and inclusivity in outdoor recreation and adventurous activities, primarily through the delivery of fully supported adaptive activity programs and creating access to a large fleet of specialist adaptive equipment, which is often inaccessible due to cost, availability and a lack of practical support for the individual user.
This is where you come in!
CRIS Activity Volunteers are key to ensuring that we can deliver our resources to more people across the Okanagan, facilitate clients regardless of the complexity of their needs, and allow our programs to be delivered at minimal cost, so finances will never get in the way of accessing a CRIS adventure.
CRIS Activity Volunteers are trained to operate highly technical adaptive equipment, facilitate adaptations, perform a variety of 'patient transfers' safely and interact with individuals with a range of disabilities in a friendly and respectful manner.
OVERVIEW
CRIS is currently looking for self-motivated individuals with a passion for outdoor recreation, to support CRIS in delivering quality Adaptive Adventures to Okanagan Residents who have a disability.
Activity Assistants are fully trained and operate under the supervision and guidance of a qualified Trip Leader for all activities.
Our core activities are hiking, cycling, paddling (i.e. canoeing, kayaking, SUP) in spring, summer and fall, and snowshoeing and cross-country skiing in the winter.
Position: CRIS Volunteer
Minimum Hours Required: Minimum 6 hours per month (2 x 3 Hour Sessions)
Minimum Length of Commitment: 4 Months
Remote? No
Available positions: 10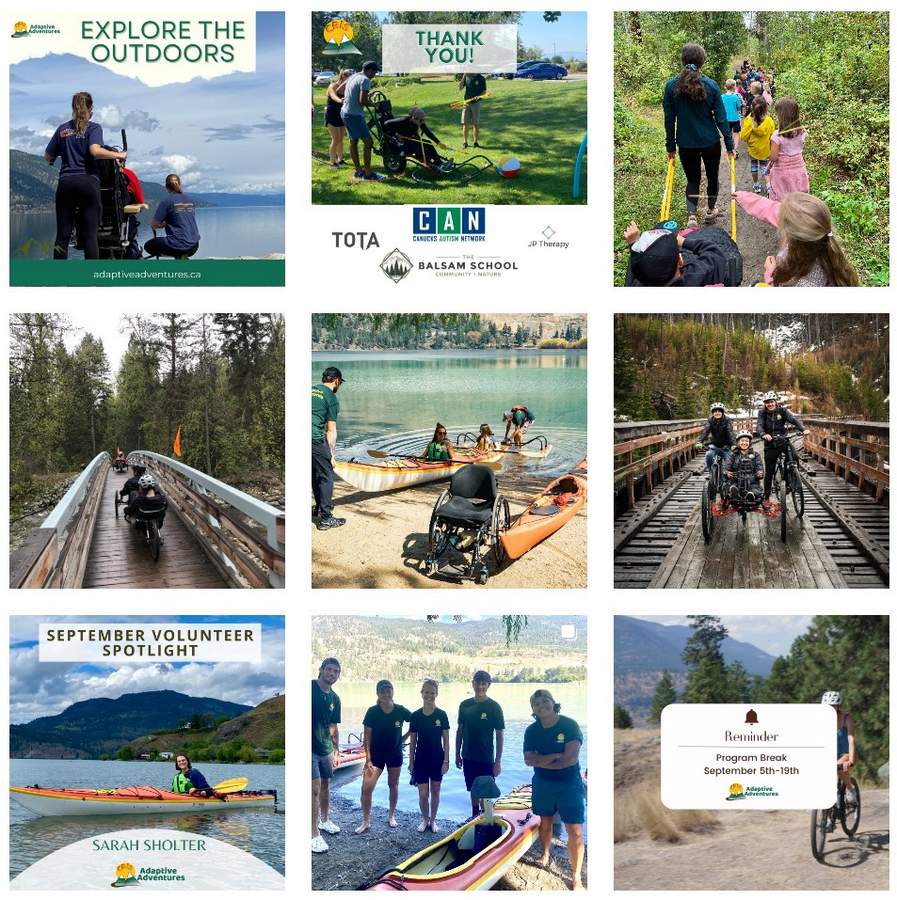 MINIMUM SKILLS & EXPECTATIONS
Demonstrate a genuine enthusiasm for CRIS's Mission and Values
Willing to consent to a criminal records check (clean record required)
Good communication skills
Experience interacting respectfully and appropriately with people who have disabilities
Confident, friendly and approachable
Responsible, trustworthy and reliable
Personal competence* in at least one of our core activities: Hiking, Cycling, Paddling, Cross Country Skiing or Snowshoeing
The activity you are competent at is in season at the time you apply to Volunteer (if this isn't the case, please consider one of our other volunteer roles in the meantime)
Reasonably comfortable in outdoor environments and varied weather conditions
Some experience in group management, leadership or risk management
Access to outdoor recreation appropriate personal footwear, clothing and equipment (such as boots, waterproof jackets, backpacks, water bottles etc). CRIS provides access to activity specific equipment such as PFD's, helmets, rescue kits and tools, bikes, boats etc
Will commit to volunteering for at least 6 hours a month (2 x 3 hour sessions a month) for at least 4 months
Willing to complete online and in-person orientation and training within 5 weeks of joining CRIS.**

*Personal competence means you are physically capable of participating in the activity in easy to intermediate terrain/weather conditions (even if you use adaptive equipment to do so).

** Onboarding and Training typically will take 2-4 hours of your time, depending on the pace at which you complete online training.
DESIRABLE SKILLS & EXPECTATIONS
Has daytime availability as well as evening and weekends.
Ability to commit to volunteering more frequently than the minimum requirement.
Personal competence in at least one of our Winter Activities (Snowshoeing and Cross Country Skiing).
Personal competence in multiple of our core activities: Hiking, Cycling, Paddling, Cross Country Skiing, Snowshoeing.
Significant personal or professional experience in supporting people with disabilities.
Significant personal or professional experience in outdoor recreation (e.g coach, instructor, camp counselor or guide).
Desire to commit to CRIS for 9-12 months and work towards becoming a Volunteer Trip Leader.
Personal or professional experience in leadership, coaching (especially sports) group management or risk management.
Recognised Formal Training/Certifications (First Aid Training, Paddle Canada, PMBIA, CSIA etc)
Is willing to train into other roles and volunteer in other capacities from time to time.
ROLE SUMMARY
Represent CRIS Adaptive Adventures in a positive manner anytime you may be publicly associated with CRIS (including in your personal time and when conducting yourself online)
Assisting with the transportation or set up of adaptive equipment
Assisting with basic equipment safety and maintenance checks
Assisting clients with correctly putting on safety or activity equipment, such as helmets or PFD's
Assisting with the safe transfer of clients with impaired mobility
Securing clients safely in the equipment using straps and harnesses
Assisting or being solely responsible for the propulsion of a client using adaptive equipment (e.g paddling/steering a tandem kayak or bicycle in which the client is a passenger, with or without their contribution)
Providing social interaction, activity guidance, and physical/practical support for clients
Supporting the Trip Leader with equipment, group and risk management responsibilities, including during an incident or crisis (such as a participant becoming injured, equipment failure, sudden weather changes etc)
Administering or supporting the administration of first aid
Identifying and scouting new activity routes and locations.
Helping to clean, transport and put away activity equipment at the end of a session.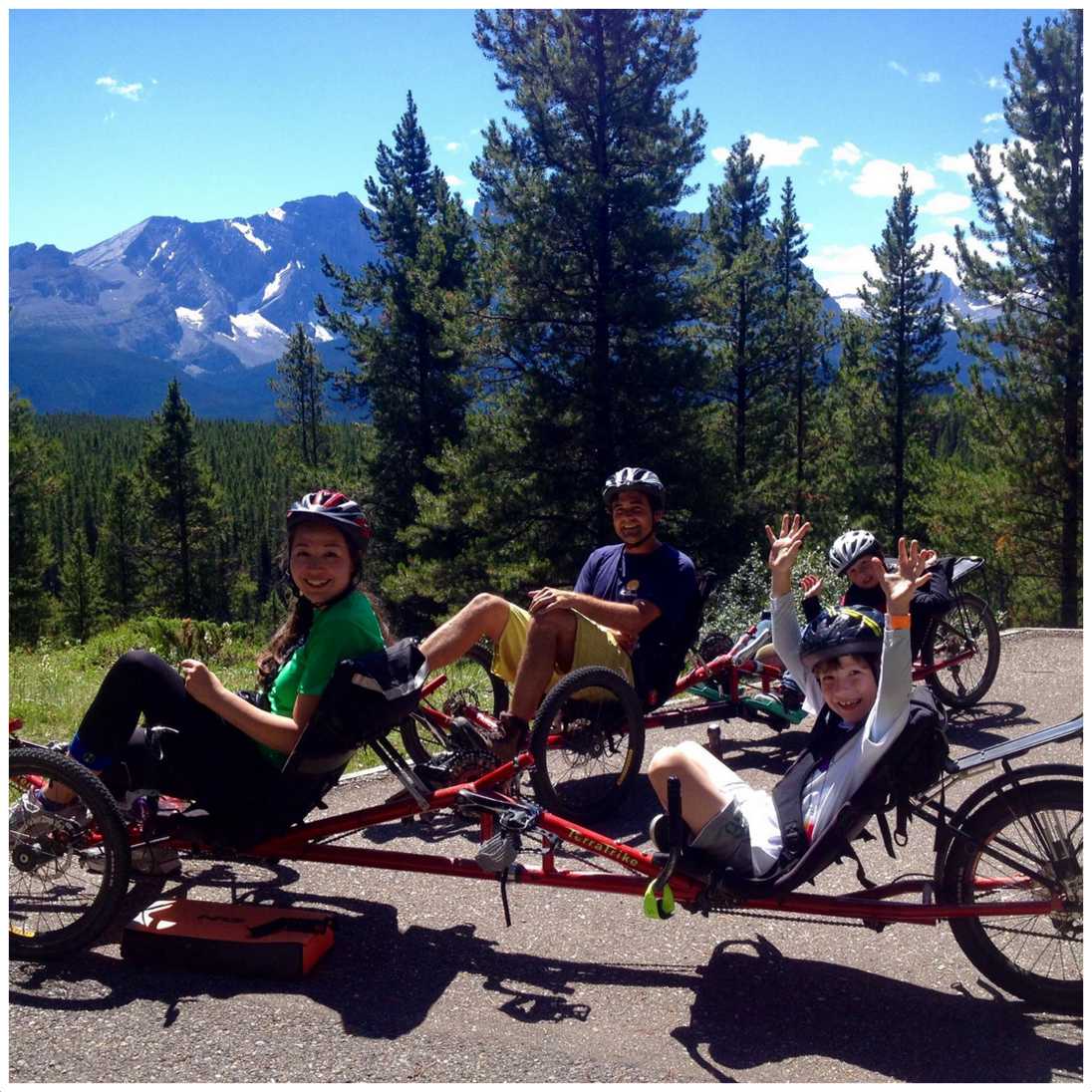 BENEFITS
Tangible experience of positively impacting the lives of others in our community.
Develop a range of valuable and highly transferable soft skills such as self-confidence, public speaking, leadership, customer service, problem-solving and teamwork skills.
Develop a range of practical hard skills, such as transfer techniques, basic repair skills, adaptation methods and personal competency in an outdoor sport or hobby.
Personal improved mental and physical health.
Invaluable hands on experience working with individuals of different abilities and backgrounds
Hands on experience and training in using a range of specialized, unique and rare adaptive equipment.
Social opportunities with like minded individuals: Finally find those climbing buddies, yoga pals or hiking friends you've been searching for and get out for more adventures!
Access to unique outdoor recreation opportunities, such the chance to get involved in our incredible Adaptive Expeditions, or attend CRIS Volunteer Social Events
Access to unique training opportunities in the disability and outdoor recreation sectors
Learn sought after, unique and highly transferable skills that can help your resume stand out and improve your career prospects, or inspire a career change
Become an ambassador for inclusion, accessibility, and outdoor recreation
Hours can count towards admissions standards for programs such as nursing, social work, and education
Reference letters can be provided upon request
We appreciate your consideration in being part of the CRIS program team. It is an incredibly rewarding experience, and we are beyond grateful our program volunteers in helping break down barriers to outdoor recreation
If you would like to get involved with CRIS Adaptive Adventures,
Email admin@adpativeadventures.ca today!
Please indicate you saw this posting at GoodWork.ca.