ORGANIC PERMACULTURE FARMING
Opportunity: Organic Farm & Permaculture Entrepreneur
Type: self-employment / entrepreneurship
Organization: Manitoulin Permaculture
Location: Little Current, Manitoulin Island, Ontario (flexible housing options, see below)
Manitoulin Permaculture has functioned as a permaculture gathering place for more than a decade. We regularly welcome people from around the globe to stay and pitch in on the numerous projects and activities that are evolving here. We function primarily as a seasonal community of skilled trades people and technologists, more so than a production farm.
We have the land, a tractor, implements, tools, irrigation, fertility, volunteers, greenhouses, and community support to operate a viable farm here. What we lack is someone or a couple with the motivation and skill to take the lead on food and farm aspect of life here. Our hope and intention is to find someone who wants to treat this endeavor as a business enterprise and strive to make a living at it.
What we're looking for?
Ideally we're looking for someone to start a business on our farm. They will have full access to our facilities, and would keep the profits. You will be provided support, and our only expectation is to share part of the surplus with our community.
We are not looking to hire someone but instead support someone who wants to farm but doesn't want to or isn't in a place to start from scratch. Ideally this would evolve into a multi-year or longer relationship.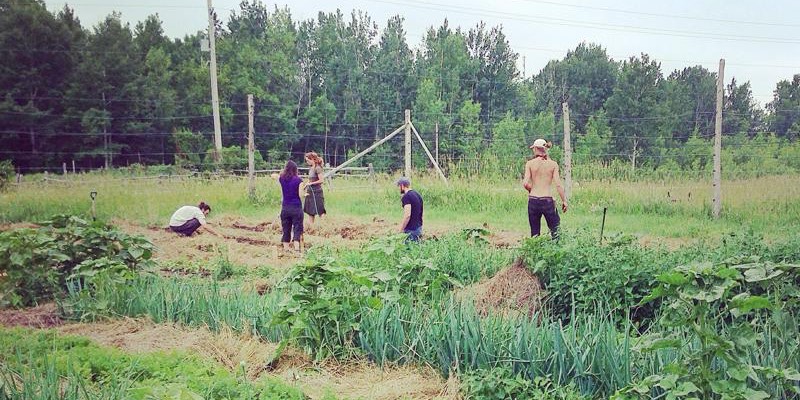 To thrive here, key ingredients are self-motivation and self-direction combined with at least some farming experience and the relational skills to relate in an enduring manner to the diversity of people who live and visit here.
International folks, we are not looking to sponsor someone to come to Canada at this time. We have learned over time that it is essential to meet in person and work through a trial period together. This allows both sides to make sure that intentions, values, expectations, skills, and resources are compatible and mutually beneficial.
Some other details that may be helpful to know:
Most people here are COVID vaccinated. This isn't a requirement for us but just so you know. Also, most people here are omnivores. If you are a vegan who can't share a kitchen with those who make different choices, we probably aren't a good long term fit. The vibe here is youthful but mature. We do like to play (loud sometimes) but also respect others' needs and wants.
The best way we've found to assess for a synergistic connection is to come visit and experience life here for a week or two. It's usually self-evident when there is a mutual fit.
Housing: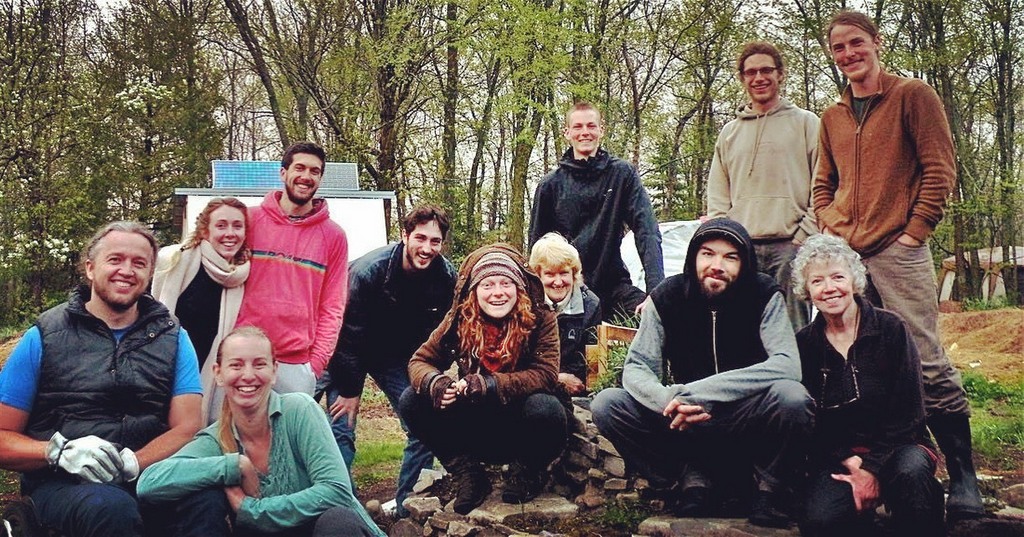 Depending on your needs and preferences we offer a variety of housing options including dome-like huts, a large gazebo, large family-sized tents and an AirStream. All are reasonably private, waterproof, bugproof, with beds and bedding. Communally we share a 600 sqft building, a large outdoor kitchen, compost toilets, a solar powered outdoor shower, laundry, and sauna. Water is potable. Town is a 10 minute drive. Internet is reasonably fast and covers most of the property. Dinners are provided. Chores are shared communally. Electricity is a combination of off-grid and on-grid systems. The property fronts on Lake Huron with swimming spots close by. We have numerous bikes, kayaks, and a canoe.
Connect:
If the above sounds intriguing, please get in touch: manitoulinpermaculture@gmail.com
Please indicate you saw this posting at GoodWork.
Justin, Monica, Shane, and Ryan