GROW FOOD
Role: Organic Gardening, Permaculture & Regenerative Farming Internship
Farm: Chuckleberry Community Farm
Location: live on-site, Beasley, 15 mins west of Nelson BC
Start Date: flexible
Payment: Organic meals and accommodation. Stipend $500/month + commitment completion bonus of final payment of $1000. Live within our uniquely nourishing community lifestyle.
If you have been looking for a place where you can prioritize your inner life and personal growth…
If you have been wanting to discover more of who you are through living closely with others in a conscious, intentional community…
If you have been wanting to learn high-yielding, small-footprint, organic farming…
If you are interested in taking a stand for a new way of living in co-creation with people and the Earth…
Chuckleberry Community Farm may just be what you have been looking for.
Chuckleberry Internship: a Unique Opportunity
At Chuckleberry, we value the rich relational field we cultivate while working as a team to generate high yields of certified organic foods with a small ecological footprint. An internship at Chuckleberry is not only an opportunity to develop skills in organic farming and sustainable living in a conscious community, but it is also an opportunity to develop and deepen your connection to your inner life. Who you are, what's your purpose, and how do you want to inhabit this experience of life. Our weekly community Emotional Intelligence Training and other transformational spaces will develop in you a deeper, more genuine, more soul-satisfying way of living and relating. Chuckleberry Community Farm is welcoming edgeworkers and culture creatives to collaborate in the creation of a village, the birthing place of a new culture that renders Modern Culture completely obsolete.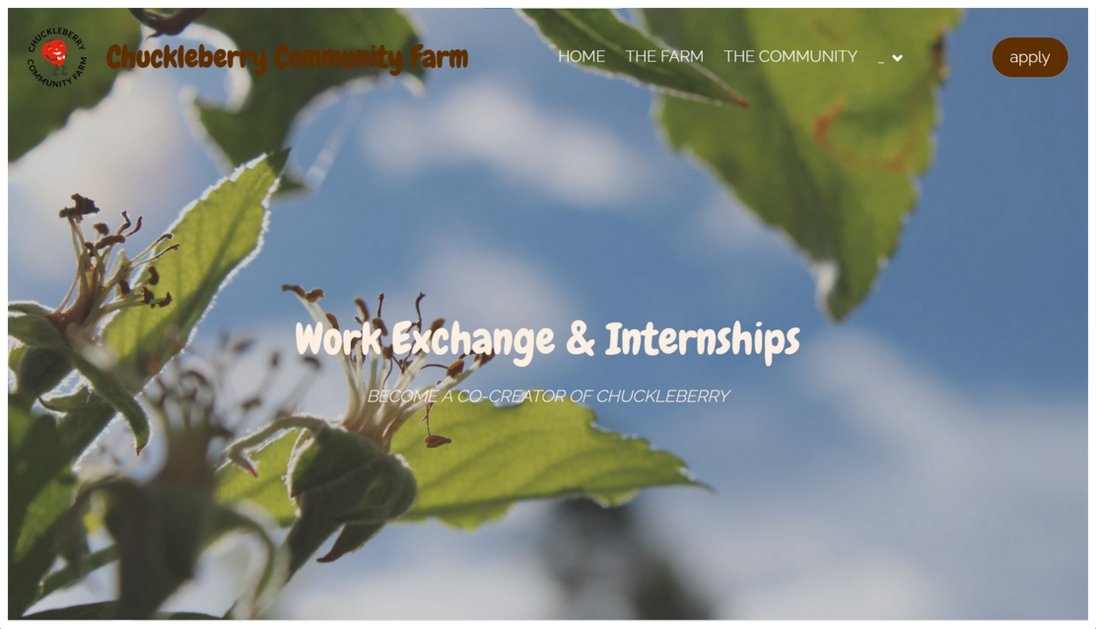 About us…
Chuckleberry is located on a pristine 18-acre property in the Selkirk Mountains, 10 miles west of Nelson British Columbia. The land is south-sloping with a very generous south exposure supporting a unique microclimate great for organic gardening & orchards as well as passive solar, photovoltaic power and annualized geo-solar building.
Chuckleberry is a certified organic community farm that operates year-round from our in-ground Earthship that is largely heated and powered by the sun. The Earthship supports the growth of over 10,000 pounds of microgreens each year. During the growing season, we produce a wide variety of certified organic crops, berries and fruits for our community, retailers, restaurants and ski lodges in the Kootenay and Okanagan regions of British Columbia. We are a mountain farm surrounded by evergreen forest with a white water creek along our western boundary.
We have a variety of organic gardens, some of which are 30-inch high, insulated raised beds to preserve our gardener's knees and backs. These beds have hoop houses on them that allow us to grow right through the winter with some crops and extend the primary growing season by up to a month at either end of the season with some other crops. We also have fields with rows of composting straw bales that grow thousands of pounds of squash and zucchini while simultaneously creating nutrient-dense soil.
The Gardening Internship
The Gardening Intern, plans, prepares, plants and manages all of the Chuckleberry gardens. You spend most of your day outside in all weather conditions, assuring that we are producing large amounts of high-quality organic produce to deliver all over the Kootenay and Okanagan Valleys, all the while regenerating the land we steward. The Garden Intern loves her plants and enjoys caring for them, figuring out diseases and making plans to improve the current systems that support the garden ecology.
The Ideal Candidate
You have experience growing food and creating permaculture systems.
You enjoy problem-solving and coming up with creative solutions;
You have an earnest interest in your personal/spiritual growth and in exploring your deeper nature;
You are dedicated to finding a balance between your passion for outer success with a deep connection to your inner world;
You are interested in learning to work as a team leader;
You are able to maintain focus and motivation in self-supervised workflows;
You experience sincere enjoyment of productive and efficient work that can be very physical at times.
You Will Learn to
Start vegetables from seed and care for them until transplanting;
Successfully transplant starts and care for them through the season;
Prune and trellis tomatoes and cucumbers for optimal production;
Monitor and adjust soil quality;
Manage weeds and pests in a regenerative way;
Set and monitor irrigation systems;
Create and apply comfrey tea;
Build organic soil from scratch;
Make a bokashi compost system, and use it;
Prepare beds for planting;
Harvest, package and market microgreens;
Deeply heal yourself and nourish your Being;
Let go of old survival strategies;
Practice heartfelt and authentic communication;
Confront and integrate your shadow aspects;
Be-with others dedicated to a healthy path of self-discovery;
Consciously feel all of what is passing through you;
Experiment with completely new ways of living, being, doing, relating and creating;
Go beyond the concepts and constructs that have been holding you back from delivering your unique gifts to the world.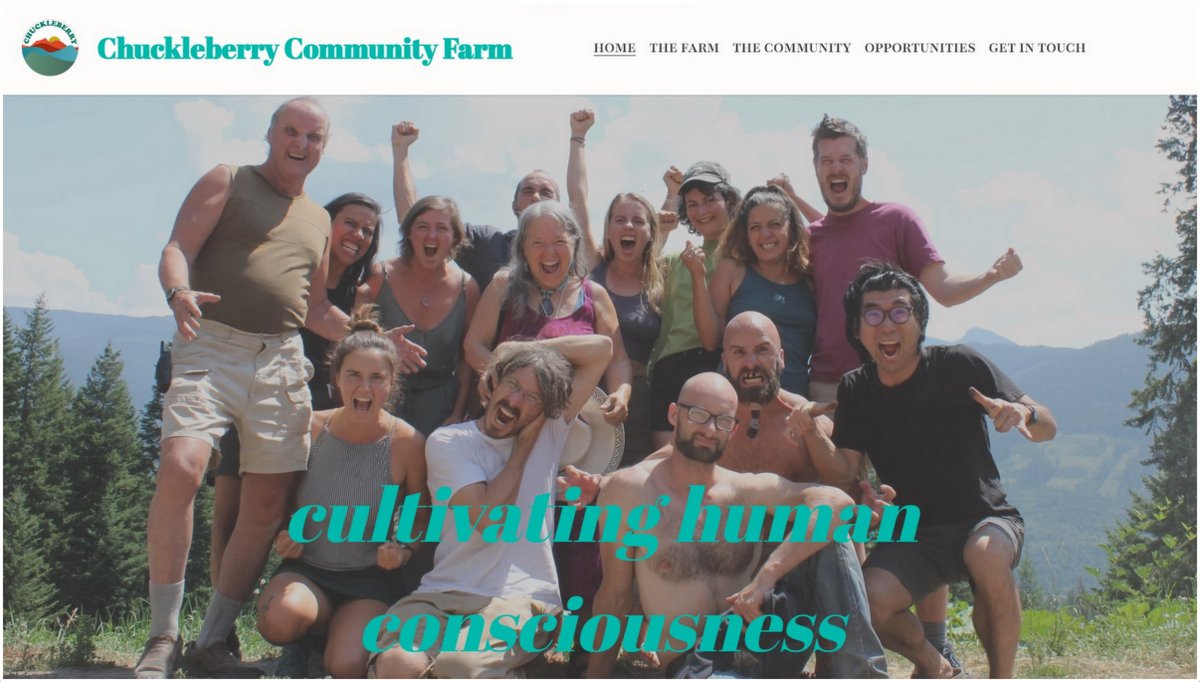 Work Hours
Interns work five days per week, from 8:30 am to 12 pm and 1 pm to 3:30 pm, with lunch prepared in-house. You will work a total of 30 hours per week, as well as participate in 2 hours of Emotional Intelligence Training and Community Creation Circle each week.
Benefits
Organic meals: our kitchen is fully stocked with predominantly organic vegetarian ingredients. A vegan/vegetarian diet is provided. Lunch is lovingly prepared on all working days. Interns can cook whatever they like during their time off with the abundant ingredients available. A recent volunteer puts it best: "the food is non-stop DELICIOUS, so many great inspiring cooks, a pantry full of playful ingredients and so much love put into all the meals and sweet treats!"
Accommodation:we have a variety of accommodations available and will do our best to meet your needs. We have a comfortable community center that includes our kitchen, living room area, bathing facilities, and practice room. The practice room is a large, bright, comfortable room stocked with yoga mats, instruments, meditation pillows, a library, and much more. Use of the internet is available with some restrictions. Free laundry facilities are available.
Living at Chuckleberry allows you to sample the highly coveted West Kootenay lifestyle - a balance of spectacular outdoors, top-notch hiking trails, mountain biking, mountain lake canoeing, white water river kayaking and world-class ski resorts. As well as unique, vibrant towns like Nelson and Kaslo, brimming with music, art and kind-hearted people.
Our uniquely nourishing community lifestyle:We provide healthy lifestyle choices and limit choices that are less supportive of our intention of nourishing the healthy evolution of consciousness. We intend to fully inhabit our lives in all of their beauty and challenges. We choose not to medicate or numb our emotions, but rather to develop our capacity to fully welcome all of the learning that comes through honestly facing all that lives inside of us. Living at Chuckleberry is an invitation to practice relaxing through the discomforts of being human and owning the projections that can stem from our often disowned emotions. We cultivate moment-to-moment presence, awareness and a sincere interest in our own self-discovery. A Chuckleberry Internship is a unique opportunity to explore all this without being rushed and with the support of a community that holds the same intentions.
We provide a smoke, drug, alcohol, vape, cell phone and computer-free work environment on the farm. Computers and phones are used in the farm office and living quarters.
We provide in-house Emotional Intelligence Training and a Community Creation Circle each week to support our ever-deepening relationships with highly effective relational skills. We also have a communal practice room that is a dedicated space for people to engage in daily morning practices (for example, yoga, pranayama, meditation, and sitting). In the afternoons and evenings, the space moulds to fit community-sharing circles, yoga classes, drawing workshops, various meditation practices, and movie nights.
We offer the opportunity to commit for 1 year with a 1-month Work Exchange trial preceding the beginning of the contract.
Application
If you feel called, and if you have any questions at all, please reach out through chuckleberrycommunity@gmail.com or by calling Brianne at 250-551-8947 / Jon at 250-359-6669. Please mention you saw this at GoodWork.
Recent Testimonial
"... If you dare to take on the ride Chuckleberry helps to provide, it may be the first place where you actually feel seen, heard and understood – by JUST being yourself, with all the light and shadows you are. It might also be the last place, but at least now you know what it feels like to be alive so you won't have to continue living a life made out of concessions. … If all this sounds super crazy and at the same time in a weird way familiar to you, I highly recommend contacting the community to find out if it's for you. I did this once and even came back 3 times to continue the journey."