WORK EXCHANGE / VOLUNTEER
Wanted: Off-grid homestead help
Type: food & accom. in exchange for 25hrs of volunteering /week
Host: Brient family homestead
Location: Atlin, northern British Columbia / south of Whitehorse YT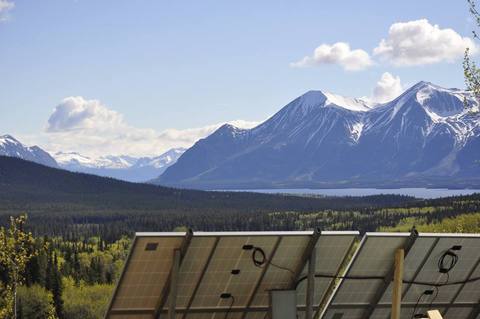 Love to spend time outside?
We are a young, active family with a 7 year old boy and a dog. Looking for help during the months of MAY AND JUNE 2020 with yardwork, firewood harvesting and splitting, firesmarting, etc.
12 km out of the small town of Atlin, BC, we have a comfortable 4 acre homestead, off-grid. No cell phone service and no rush hour. Just peace and quiet and lots of fresh air. We have solar power, water from the creek, outhouses, hot showers, a washing machine and wood heat to keep us warm.
We are also avid beekeepers and operate an organic coffee roastery at the homestead.
Over the past years, with the help of volunteers, we have been working at making our homestead more firesmart, to be prepared in case of a wildfire/forest fire. We hope to continue these efforts with your help this summer, as well as harvesting and splitting firewood, general yardwork, and gardening.
We offer Food and Accommodation in exchange for 25hrs of volunteering a week. As a general idea, Typically this means 5 days a week from 9 am–noon and 1pm–3pm.

A cabin or a comfortable wall tent (both with running water, heat, and cooking facilities) will be available for you to stay in.
If you're into the outdoors, there are endless hiking trails leaving right from the homestead. We have Kayaks, Canoes and bikes that you can borrow to enjoy the backcountry.

Singles, Couples and Families are welcome.
We look forward to hearing from you and hosting you in this magical part of the world!
Contact: 
The Brient Family
plbrient@hotmail.com