INTENTIONAL COMMUNITY / ECOVILLAGE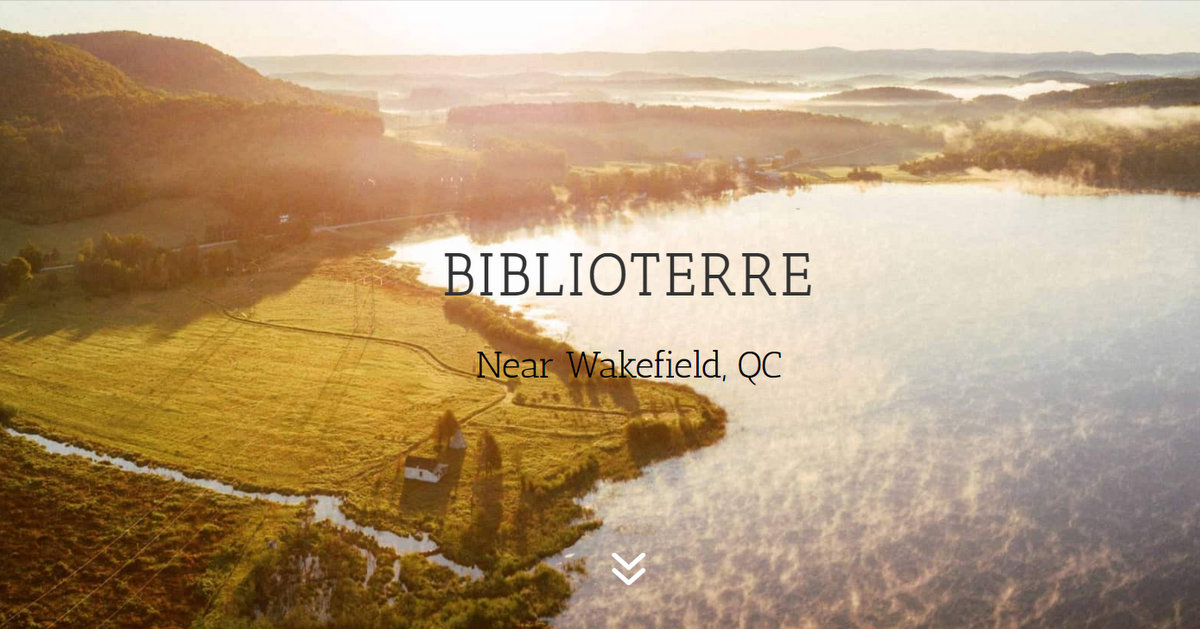 Wanted: Members/Participants wanted for forming Rural Intentional Community
Community: Coopérative de Solidarité Biblioterre
Location: Algonquin Traditional Territory/ Outaouais, Quebec (near Wakefield / Ottawa-Gatineau)
Biblioterre is currently seeking new members, and independent, Indigenous project leaders from across the Algonquin Nation
We are a "land-library" cooperative called Biblioterre — a friend-group of Settler-Canadian-identifying environmentalists (farmers, gardeners, arborists, social workers, activists, carpenters, teachers, health practitioners, etc.), residing in unceded Algonquin territory within the Canadian state provinces of Quebec and Ontario. Our intention is to manage an inclusive and accessible landbase for diverse projects, and for people who share in our principles of Equitability, Natural Responsibility, and Indigenous Allyship.
Call-Out for new members
Although Biblioterre is open to all people who are aligned with its vision and core initiatives, we are aiming to build an onsite membership that represents a diverse range of people, and becomes a welcoming and accessible space for members (and their friends and families) who identify as coming from historically-marginalized groups. This means that people who identify as Indigenous to these lands; people of colour; the Black community; people who face racial discrimination; people who face challenges due to their abilities; the LGBTQIA2S community, and people who identify with other marginalized groups not mentioned on this listare strongly encouraged to apply. We recognize that systemic barriers run very deep in our society, and that they play a role in one's decision to apply for membership in Biblioterre.
However, if you feel you might align with Biblioterre's vision and core initiatives; if you are someone who wishes to build a deep connection with land and water; if you are someone who is willing to build bridges across divides and help remove systemic barriers to land relationships for others in your unique communities, then this project is an option for you, and we would be grateful for your consideration and contact. This project is at a crucial point. It is still young and open for new, creative ideas, yet it is seasoned, so much of the tedious, logistical work is done and out of the way.
We are also seeking new support members, share holders and donors who resonate with the values of Biblioterre, who would like to participate in the governance of the project, or who would like to support Biblioterre in its land purchase this summer.
Call-Out for Idea Submissions — re: "It All Comes Back To The Land"
Biblioterre is working to purchase 200+ acres of arable and forested land in Algonquin Anishinaabeg territory, near the Te-nagàdino-zìbi a.k.a. the Gatineau River in 2020. We plan to make 1/2 of the landbase available for Algonquin-led (status or non-status) initiatives. We are currently seeking proposals from groups and individuals, from across the Algonquin Nation, interested in participating in shared land stewardship. Biblioterre, as a neighbouring project, would love to support (for example):
Traditional Teaching Retreats
Outdoor/Experiential Learning Youth camps
Spaces to host Elders and Knowledge Keepers
Anishnaabemowin/Algonquin language house
Fasting & Spiritual Cleansing Medicine walks
Foraging Traditional arts & craftmaking
Traditional agriculture and plant propogation
Ceremonies & Celebrations
Cultural events
Cultural Centre and Gathering Space
Traditional systems of governance training
Restorative Justice Circles
Rematriation
Ecosystem remediation/restoration projects
Long-term nature conservation/ Land trusts
Artist Residencies
Workshops, concerts, performances, exhibitions
Employment Centre
Support Groups
Health & Wellness retreats
Accommodations for travelers and Other possibilities
Make Your Pitch to coop.biblioterre@gmail.com or write us for more information. Tell us Who you Are and What your idea IS....
Thanks/Merci/Miigwech!!
Coopérative de Solidarité Biblioterre
Send us an email coop.biblioterre@gmail.com and/or visit our website, facebook, & twitter
Please indicate you saw this listing at GoodWork.ca.