OFF-GRID HOMESTEADING
Position: Off-grid Homestead Work Exchange
Project: Landon Rock
Location: Bancroft ON
Type: vol. position with meals & accom provided
Would you like to experience what setting up an off-grid homestead is like from the ground up?
Would you like to see how we've created our own water and solar harvesting systems, our permaculture gardens, food forest and year-round living accommodations?
Would you like to know how we are currently creating our eco-tourism business and complimentary businesses alike?
With the intention of learning, educating and ultimately become truly RESILIENT to whatever changes lie ahead — we invite you to join us on our journey!
Located in Bancroft, Ontario, on the Canadian Shield amongst the spruces, lakes and beaver ponds, we have been cultivating a dream project on our 65-acre plot of land.
Andres and I have a unique background having met in one of the biggest metropolis' in the world - London, England. He's from Venezuela and I'm from Canada, both Polish background. We lived, worked, got married and wwoofed in the UK. It was an experience of a lifetime. And the adventure continues here on this magical land.
We have had plenty of experience by this point with an alternative lifestyle and we love to share our skills and knowledge with others. We can chat off grid, homestead living all day long :) A typical day here starts around 8am where everyone is welcome to wander into the outdoor kitchen for coffee, tea, breakfast. Work starts around 9am, break for lunch at noon and work stops around 4pm. Sometimes we all go for a dip at the lake nearby to get refreshed or you can use the outdoor bucket shower. Dinners are sometimes cooked on fire and afterwards we generally huddle round the campfire and carry on our chats while stargazing. We are outside all day long. A true nature experience. We work hard but also value our downtime. We eat as well as we can and relish in the simple pleasures of life.
UPDATE: We have a perfect condition camper available for couples (up to four people max).  Please check our website for pictures of this lovely space.  This is available on a first come, first serve basis and for those that can stay for a week (ideally a month) minimum starting asap. 
We also have plenty of comfortable areas to camp and/or park your RV, trailer or live-in Van ;)
Water is drawn from our dug well here on the property and filtered with a simple gravity fed filtration system. Electricity is harvested by a small solar power system. You would be able to charge phones, laptop, and batteries if necessary. We have a basic outhouse. We have an outdoor 'bucket' shower for bathing or you can also go to the nearby lake (5min by car, 20min by foot).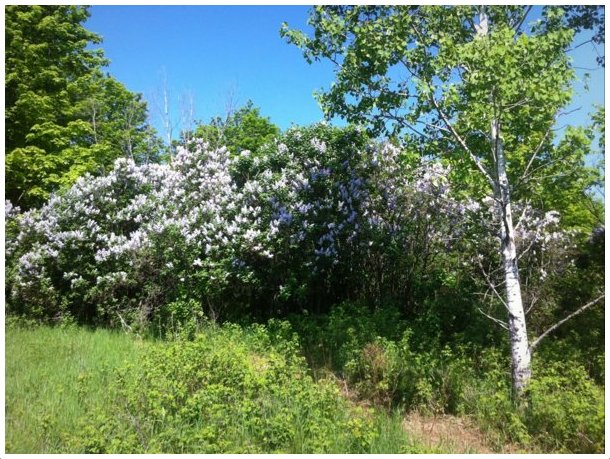 There's plenty to do for recreation. Hiking on the trail that borders our property, swimming at a selection of lakes in the area, fishing, cycling and you'd be welcome to borrow our canoe if interested. The landscape at our place varies between mixed wood forest, an old pine plantation and cleared fields full of wildflowers, so you may just want to spend your time on the land exploring and relaxing.
IMPORTANT: Please only contact us if you are truly able to commit to coming with the dates you propose. We will then request a video call if you seem like a good fit for our place and we likely will if you meet the following criteria.
The main qualities we are looking for are:
enthusiasm
commitment
willing to learn
If you are skilled then that is a bonus!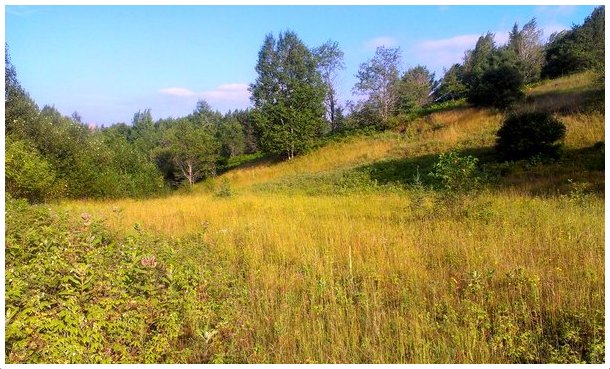 CURRENT PROJECTS:
Building tasks include: finish building an outhouse, and a tiny house for accommodations
Gardening tasks include: creating and maintaining garden beds, tending to perennials and annuals
Landscaping tasks include: transplanting trees to make natural fences/barriers/hedges, carving out trails, paths and driveways through the property for hiking, skiing, snowshoeing, and general access
Other always on-going homesteading tasks include: preserving our harvest, harvesting firewood, and maintaining tools, equipment and structures which includes organizing, cleaning, sanding, grinding, painting, and oiling.
Other creative tasks include: making signs for our property and other decorative features, basketry and ornamental weaving from our own harvested wild materials (we are not experts at this yet but would love to learn from someone or learn together!), and other wild crafting such as harvesting plentiful wildflowers for medicinal and cosmetic uses.
If this opportunity interests you then contact me at: sophiamaslowski@gmail.com
When applying please include WHEN you are able to come and for how long, a bit of information about yourself, any skills you may have (though no specific skills are required), and why you wish to be a part of an experience like this. 
* Internet access available only for emergencies (we do not have unlimited Wifi)
* We will only answer emails and requests that are legitimate, answer the above and include PROPOSED DATES TO STAY.
Please indicate you saw this posting at GoodWork.ca.