OFF-GRID HOMESTEADING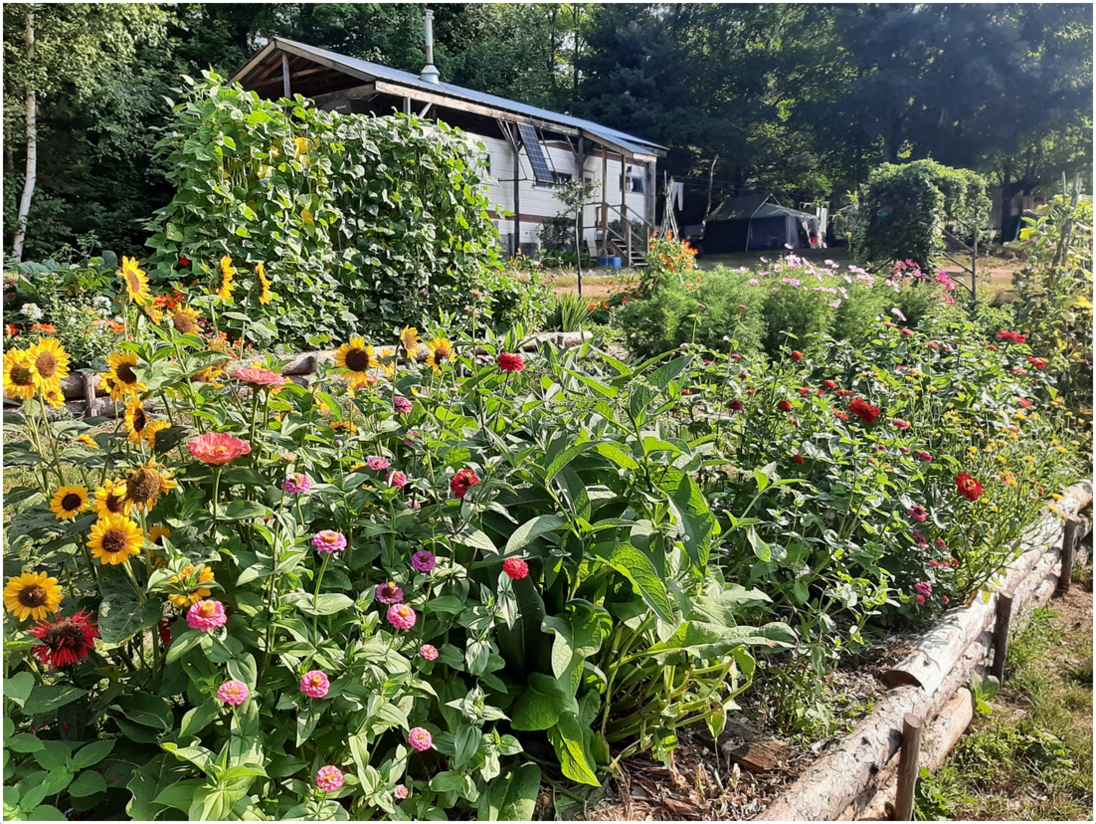 Role: Off-grid Homestead Work Exchange
Project: Landon Rock Project
Location: Bancroft ON
Type: vol. position with food & accom provided (see below)
Are you interested in owning and stewarding a piece of land one day?
Do you dream of living the homesteading life but don't have the homestead yet?
Are you up for diving in and making this goal a reality THIS SUMMER?
This is your chance at having a practice opportunity for just that! We are looking for at least two people (two singles or a couple) to join us for a unique work-exchange opportunity as we carry on developing our off-grid homestead.
In exchange for your time, we invite you to stay in our trailer on top of the hill overlooking our developing food forest filled with edibles, perennials and various annuals. There is an outdoor kitchen where we've cooked all our summer meals in previous years, a communal fire pit, private outdoor shower and outhouse. The whole land has special pockets to enjoy in your free time including a swimming pond, a beach volleyball court, surrounding trails and acres of forest of course.
We hope to have a good steady stream of volunteers, with some stays overlapping so we can provide a fun social experience for those coming to stay here. Either way, you will also have the benefit of enjoying your own privacy as well.
Work-exchange requirement:
5 hours per day (9am - noon and 1pm - 3pm)
Five days per week
Length of stay: minimum one week, ideally two weeks with possibility for more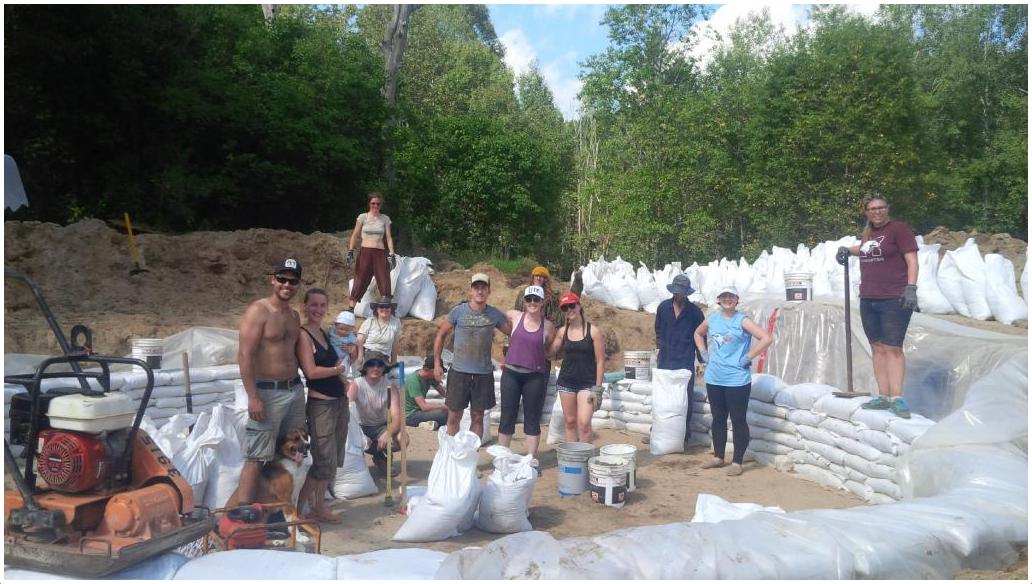 Current Projects:
Building tasks: continue building a tiny house, a big house, picnic tables, deck platforms (lots of building going on!)
Gardening: creating and maintaining garden beds, tending to perennials and annuals
Landscaping: transplanting trees to make natural fences/barriers/hedges, carving out trails, paths and driveways through the property for hiking, skiing, snowshoeing, and general access
Other always on-going homesteading tasks include: wood milling, preserving harvest, harvesting and processing firewood, and maintaining tools, equipment and structures which includes organizing, cleaning, sanding, grinding, painting, and oiling.
Other creative tasks: making signs for our property and other decorative features, basketry and ornamental weaving from our own harvested wild materials (we are not experts at this yet but would love to learn from someone or learn together!), and other wild crafting such as harvesting plentiful wildflowers for medicinal and cosmetic uses.
Accommodation and food set-up:
40ft trailer available to a couple and a single person
Queen size bed on west end of the trailer and a separate space for a single on the east end
Communal space in the centre of the trailer
Water is drawn by hand pump from our dug well
Outdoor kitchen and communal fire pit, outdoor shower and outhouse
Solar energy
Internet access available only for emergencies (we do not have unlimited Wifi)
Groceries will be purchased for you
You will cook your own meals in the outdoor kitchen area
We'll have at least one communal dinner per week all together
Qualities and requirements:
Enthusiasm, commitment and willingness to learn!
Experience is not necessary but a strong interest in this lifestyle and work is essential along with a strong work ethic
Good physical condition (ability to lift and carry firewood, lumber, rocks and stones for landscaping etc) and ability to work efficiently and outdoors in weather conditions (we might need to shift around work days according to weather)
Benefits to you:
Volunteers will receive mentorship and on-the-job training depending on tasks at hand
Learning the ins and outs of off-grid, vacant land homestead development
Depending on the length of your stay you will develop confidence with tools and other equipment required for this kind of living
A fun, social experience with your hosts and likely other visitors that come around
To apply, please send us a short email with the following:
A brief description of who you are and why you'd be a good fit here
When you are available for a video call to discuss your placement here
Do you have transportation to get here or a plan as to how you will get here
The dates that you are able to come
We will not respond to requests that do not answer all of the above – especially the last point. We have had many inquiries from people that express desire to come but do not follow through. We understand that life circumstances come up and things change of course. However, as our time is limited with this lifestyle we are only able to engage with those that are serious about committing to this internship opportunity.
Positions available immediately.
If this opportunity interests you then contact me at: sophiamaslowski@gmail.com
Please indicate you saw this posting at GoodWork.ca.