HERB GARDENING
Join our medicinal herbal team + homestead!
Role: Gardening / herb harvesting
Host: Bloem Botanicals 
Type: vol.+ room+ board (+if full-time, $100/week stipend)
Location: Kimberley, Ontario
Accom.: stay in our bunky (guest tiny house) in the woods for the duration of the work
I'm an herbalist and health coach, running a botanical product line hand crafted from herbs we grow on site or forage locally. As a family of five, we also grow food in the summer. This year we'll be expanding both our food gardens and herb gardens. We'll be building herb lined pathways and a herb garden labarynth for self guided tours for those coming to visit the apothecary shop on our property. Why stay here? We are creative, natural health based homeschoolers who love to engage in deep conversation (about all topics, nothings off the table!) and share meals around the table together. We live in a beautiful valley with a forest behind us sloping up to a large cliff. The Bruce Trail runs along the escaprtment behind and infront of us, proving lots of opportunites to explore, hike, swim or just sit and take in the beautiful views. We eat incredibly well (my husband is an incredible cook) and use primarily fresh, local and organic produce and meats. 
You will be expected to do a lot of gardening including digging, weeding, planting and watering. You'll also be harvesting herbs both here and in the local forests alongside me where you'll learn the most about the herbs we use. We'll be processing some of the herbs together and possibly bottling, labelling as well.
We're located in the village of Kimberley, Ontario, about 2hrs north of Toronto and about 15min south of Georgian Bay. We're on three acres with many acres of woods beside and behind us and chickens running throughout. There are also coyotes who howl beautifully throughout the night.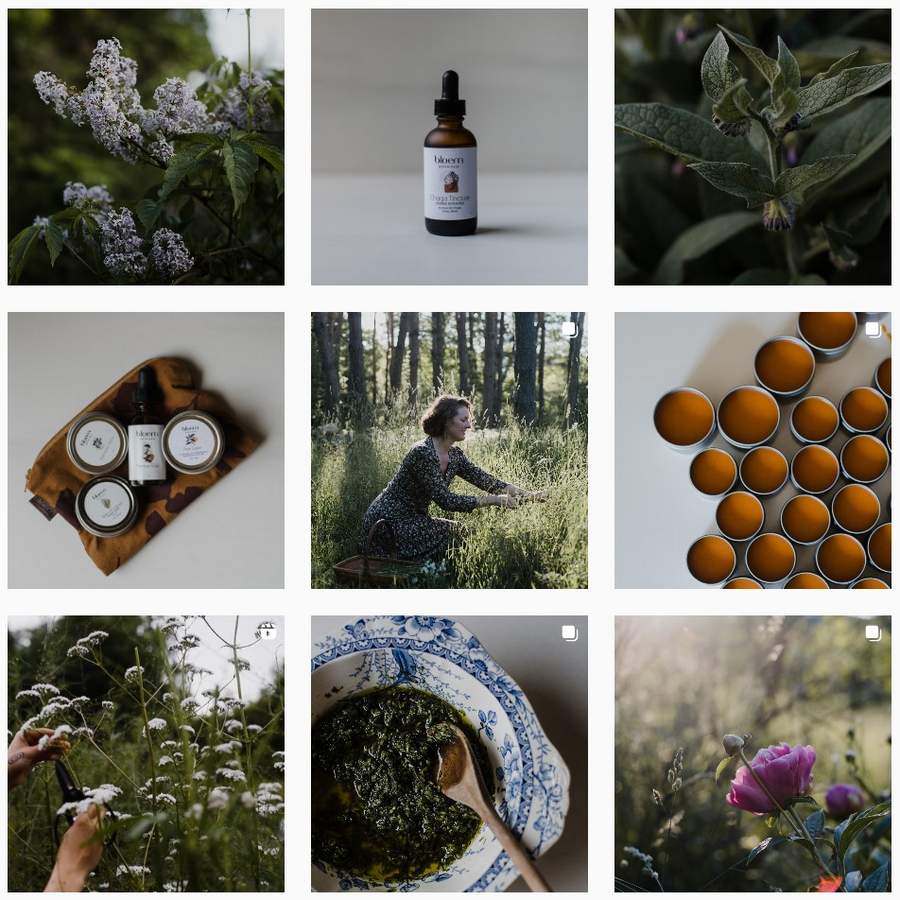 You are welcome to work part-time or full-time depending on your needs. I would like a minimum of 3 days per week of work which would be in a volunteer position in trade for room and board. If you want to work full time, we offter a stipend of $100/week. If you would like like additional paid work, we can likely arrange something with the local general store and restaurant which is are in walking distance.
We have built a bunky / tiny house in the woods behind the apothecary where you'll be staying. There is electricity there but no running water. There is a also an outhouse for your use and a shower in the main house. There is also a river and a pond nearby for swimming/bathing which we use often in the summer months. The internet does not reach the bunky, so you will need to use the internet in the house or apothecary.
We have three young children, ages 8 to 11 years whom we homeschool. My husband is full time visual artist, painting Canadian landscapes. You can see his work at davidmarshak.ca and my herbal website at bloembotanicals.ca
Looking for help June-September.
APPLY
Please e-mail your resume and a brief covering letter to:
info@bloembotanicals.ca
subject: Gardener / Herb Harvester
Please indicate you saw this posting at GoodWork.