VOLUNTEER POSITIONS
Positions: Social media ambassadors
Organization: GlobalConscience.World
Location: anywhere in Canada / worldwide
Do you want to help build an online presence while making the world a better place by taking the fight against global warming to the people of the world? If so, we would like to talk with you. This opportunity is open to volunteers worldwide!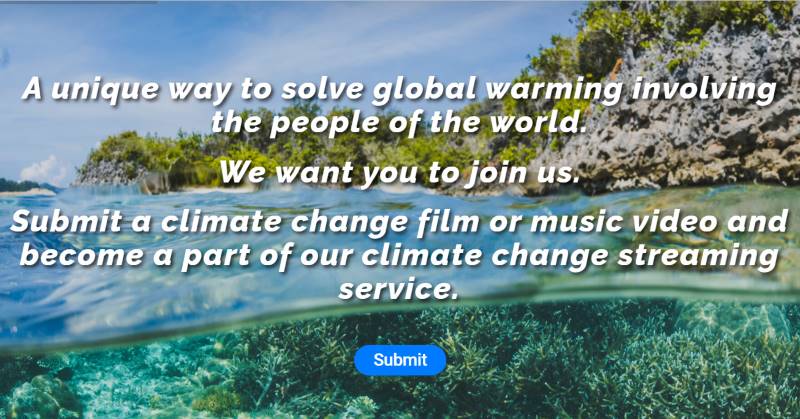 We are an educational nonprofit outlining actions people can take to fight global warming from their own homes. To reach as many people as possible, we are conducting a music video promotion asking people from around the world to submit original songs and music videos we can then promote to drive traffic to our website. We are also creating climate crisis content, including videos, graphics, news and more, and building an OTT news channel dedicated to the climate challenge. We are looking for Ambassadors in every state and every country in the world to help spread the word and to help us get as many submissions as possible!
This is volunteer work that can generate opportunities for anyone who wants to increase their influencer/social media presence, personal branding, public relations, and marketing skills. We will provide high resolution images, guidelines, infographics and more. In return for your help, we may promote you and share your information on our website.
Applicants must be profficient on social media, have active accounts across multiple platforms and be willing to post, share and tag on our behalf daily.
We can use all the help we can get. So if your goals are as lofty and high as ours, we will be a great match! If you want to help change the world, please join us!
For more information please contact Maggie, islandbodymail@gmail.com
Please indicate you saw this posting at GoodWork.ca.