CAREER DEVELOPMENT PROGRAM
Change your life. Change the World.
Opportunity: Canadian Conservation Corps Participant
Organization: Canadian Wildlife Federation/ Canadian Conservation Corps
Location: Canada-wide
Type: Career development – free. The CCC program covers the costs for travel, food, and board (see below).
Are you a young person (18 to 30) who wants to develop a career in conservation and environmental stewardship and make a positive impact on your community and local wildlife?

Who we are:
The Canadian Wildlife Federation (CWF) is a national not-for-profit organization dedicated to ensuring an appreciation of our natural world and a lasting legacy of healthy wildlife and habitat. By spreading knowledge of human impacts on the environment, developing and delivering educational programs, conducting research, promoting the sustainable use of natural resources, and advocating for effective wildlife policy and regulation, CWF strives for a future in which Canada's wildlife is conserved for generations to come.
Canadian Conservation Corps
The Canadian Conservation Corps (CCC) is a three-part career development program designed to deeply engage young Canadians in our natural and cultural heritage through adventure, service, and reflection. This program recruits young people (ages 18 to 30) and engages them over nine months in a comprehensive program that progresses from wilderness journeys to immersive learning placements and ultimately, to leading meaningful community service projects in their own communities across Canada.
CCC is a program developed by the Canadian Wildlife Federation and funded in part by the Government of Canada through the Canada Service Corps initiative.
The program is broken down into three stages.
Stage 1:
TRAINING & EXPEDITION
Full-time commitment, 1 month away from home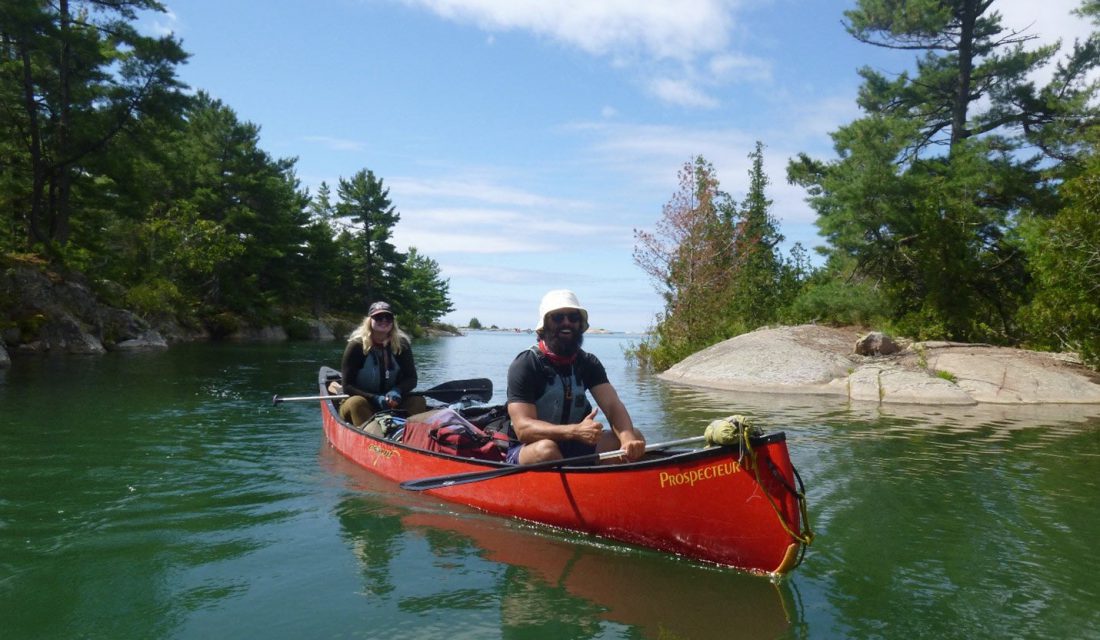 In Stage 1, participants take part in a wilderness expedition. This adventure of a lifetime is designed to help CCC members learn about themselves, their peers, and the community at large. By travelling and reflecting together, they build social capital, conservation ethic, and the tenacity required for success in life. Forging a connection with nature is an important first step in developing a lifelong passion for conservation, nature, and the environment. This stage involves introspective activities, physical challenges and time for participants to bond closer together as a high-functioning team. Participants also receive Wilderness First Aid, CWF WILD Education Resources, and Outdoor Council of Canada Field Leader certifications during two weeks of training.
Stage 2:
IMMERSIVE LEARNING PLACEMENT
Full-time commitment, 3 months away from home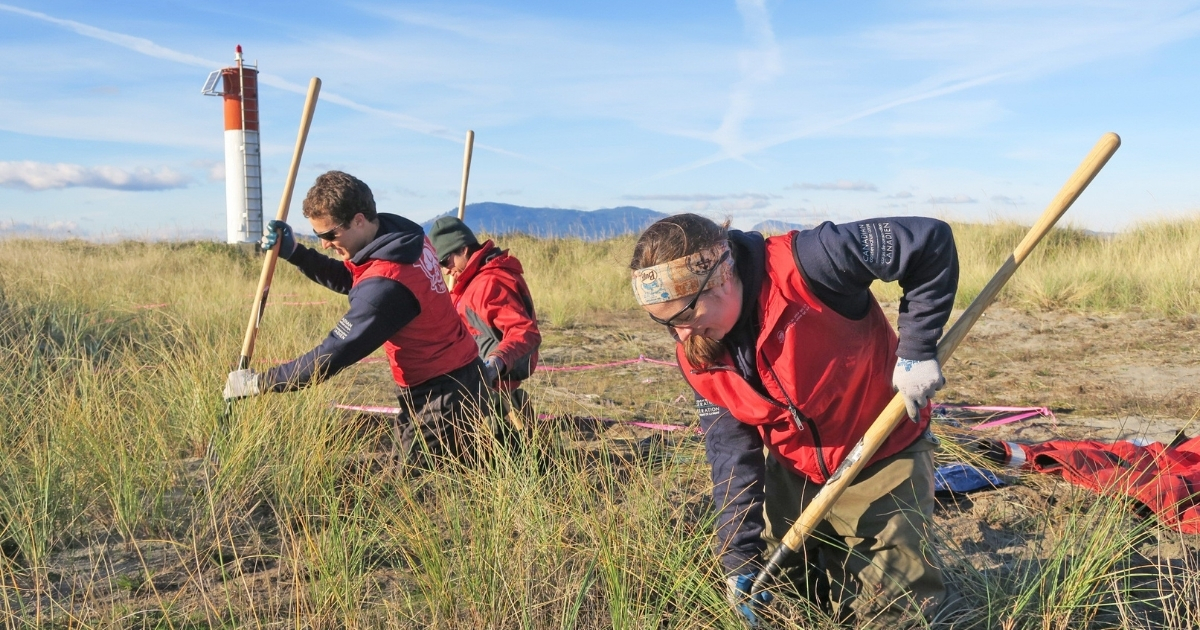 At this stage of the program, participants work with established organizations in the conservation and environmental fields, from wildlife rehabilitation to habitat restoration to cutting-edge research in Canada's most pressing environmental issues. During this stage, participants begin to collaborate with peers and network with leaders across the country to add career-defining experience to their resumes at no cost to them. CWF recognizes that meaningful and hands-on experience is an important first step toward building a career in conservation.
Innovation Lab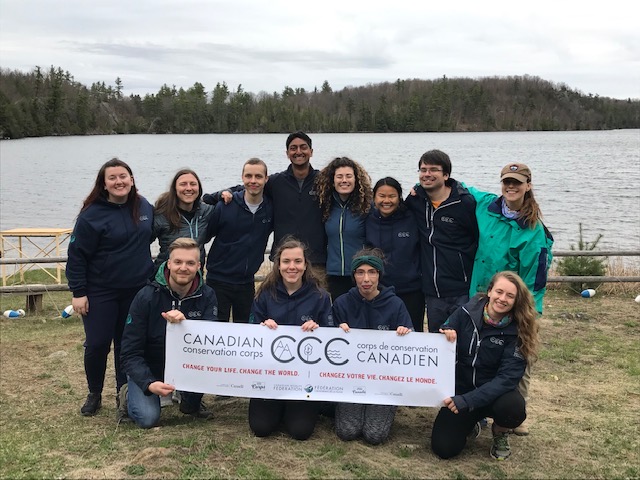 GROUP REUNION
Stage 3 Project Support Conference
Upon completion of the second stage, the cohort unites to develop their Stage 3 service action plans amongst their peers. There will be sessions on resume building, networking and public speaking, and discussions on the importance of giving back to the community. Valuable insights gained through the innovation lab presentations from conservation professionals, CWF staff and program alumni help prepare participants for returning home and implementing their own service projects.
Stage 3:
OUTREACH AND SERVICE
Part-time commitment, Return to home community.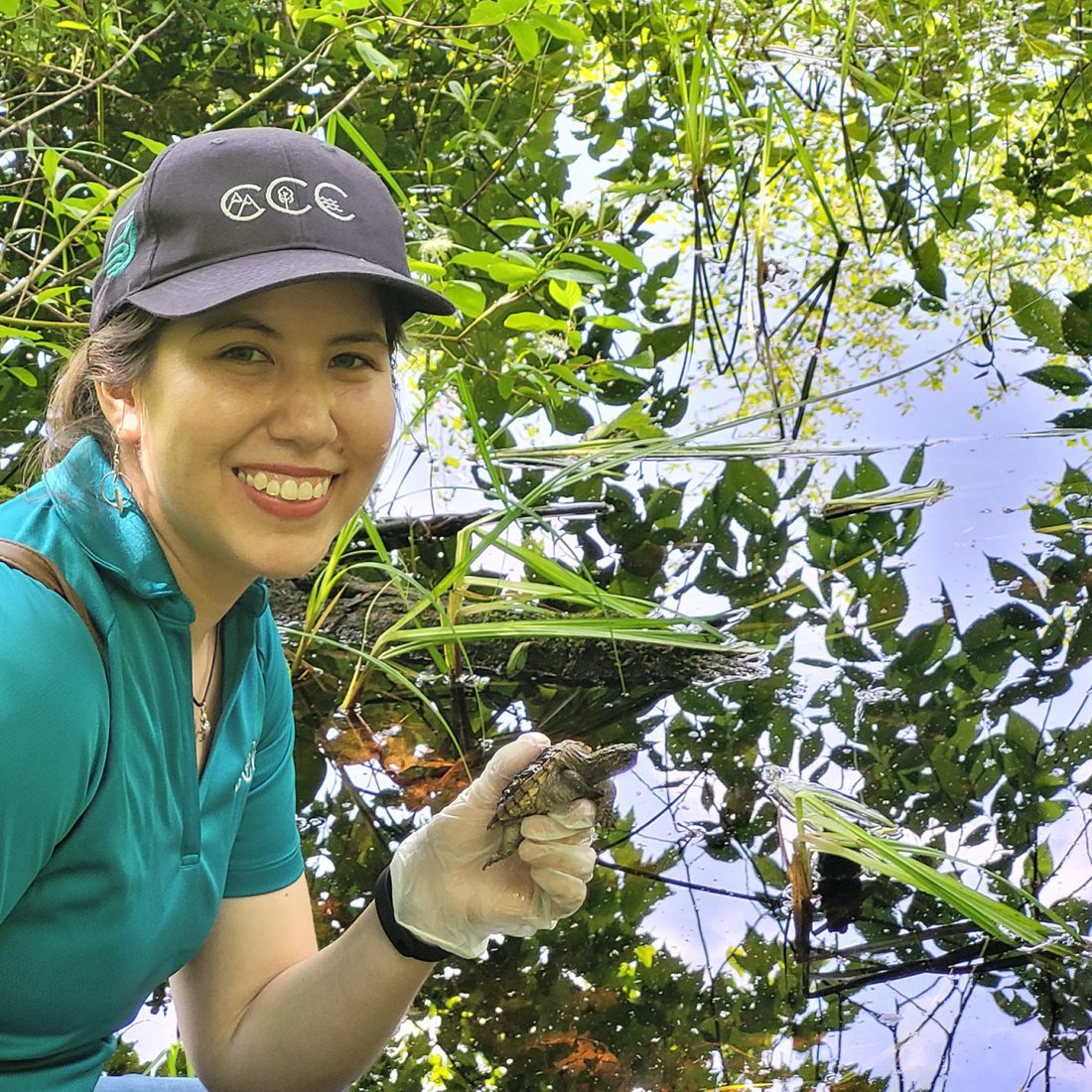 In this stage, participants turn what they've learned into action as they take the lead and create a meaningful service project that benefits their local environment through direct action or community engagement on a conservation issue of their choice. This central project will allow them to do meaningful community service for a cause that interests them while networking with local conservation partners and adding relevant leadership experience to their resume. By reflecting upon this experience and sharing it with others, participants solidify a life-long ethic of care for each other, their community, and their local environment while also promoting public awareness of important issues. Stage Three projects can be collaborative with other participants and alumni, can involve new initiatives, or build upon conservation issues in partnership with local conservation organizations.
As a participant in the CCC program, you will benefit from:
An incredible once-in-a-lifetime expedition in the Canadian wilderness.
Training in Wilderness First Aid and CWF WILD Education
Outdoor Council of Canada Field Leader certification.
Hands-on four-month learning experience in the conservation and environmental fields that will add to your resume! This is your chance to get your foot in the door at no cost to you.
Networking with leaders in the conservation and environmental fields.
Contributing to a conservation cause of your choice in your home community through a meaningful service project. Not only will you be able to do great work in the name of conservation, but this can also be added as project leadership experience to your resume.
Program Details: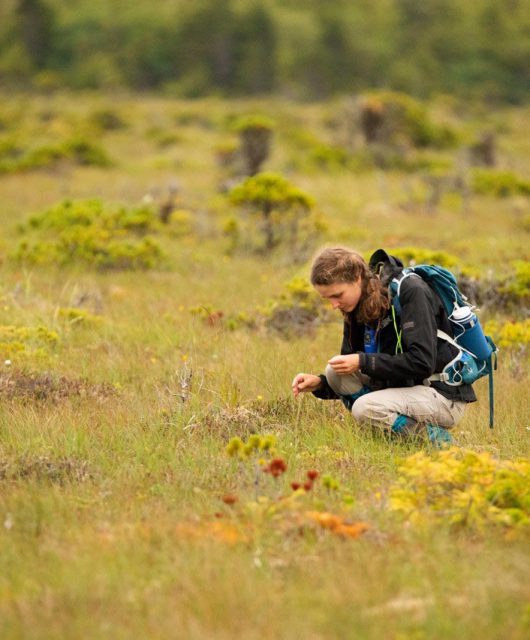 9-month commitment: For the first month of your CCC experience, you'll be travelling to a remote location where we cannot guarantee reliable access to the Internet, therefore another commitment such as work or school, even in an online capacity, would be difficult. For the next three months of your Stage 2 learning placement, you may take on other commitments such as a part-time job or evening schooling, but we ask that your learning placement take priority. For Stage 3, when you return home for your service project, you can return to school or work as we ask for only a part-time commitment during this stage.
Eligibility:

18-30 years old.
Canadian citizen, permanent resident, or persons with refugee status.
We do not require any level of education, experience, or skill set for you to qualify for the CCC program.

Costs covered: The CCC program covers the costs for travel, food, and board during Stages 1 and 2 of your CCC journey.
Amazing Outcomes: Alumni of the program have described their CCC experience as career-defining and life-changing. We have alumni who now have fully realized careers in conservation and environmental stewardship. For their Stage 3 initiative, we have alumni building pollinator gardens, rehabilitating habitats, starting campaigns on critical environmental issues and so much more as they make a real positive impact on conservation!
Cohort Dates:
2023 Late summer/fall cohorts are still accepting applications for the following locations:
August 17th, 2023:
Alberta: Backpacking in the Rocky Mountains
British Columbia: Sea Kayaking in Clayoquot Sound near Tofino
October 20th, 2023:
Quebec Expedition 1: Backpacking in the Laurentians
Quebec Expedition 2: Canoeing in Kipawa
British Columbia: Sea Kayaking (location to be announced, depending on weather)
Alberta: Backpacking in Kananaskis (may change to snowshoeing/cross-country skiing depending on weather)
(2024 cohorts dates have yet to be solidified but will take place nearly every month between March and October)
How to Apply
Don't miss out on this incredible opportunity to make a lasting impact and begin to build a career in conservation. You can fill out the application form here to get started: Canadian Wildlife Federation: Canadian Conservation Corps (cwf-fcf.org)
Please indicate you saw this posting at GoodWork.
Feel free to share this opportunity with your friends and family who might be interested!
If you have any questions, you can reach us at registrar@cwf-fcf.org
Follow us on Instagram! @conservationcorpscan

About the Canada Service Corps
The Canada Service Corps, announced by the Prime Minister on Jan. 16, 2018, is designed to achieve the following core objectives: build a culture of service among young Canadians; have concrete results for communities; provide personal growth through participation in a diverse team of peers; and have lasting impacts on participants. The Canada Service Corps encourages young Canadians to get involved in service to their communities and gain valuable skills and experience that will benefit them in every aspect of life.
The Canadian Wildlife Federation embraces diversity and equal opportunity, and we welcome applications from qualified candidates from all diverse communities. We are committed to building a team that represents a variety of backgrounds and perspectives. We do not discriminate on the basis of race, ethnic origin, sexual orientation, gender identity, age, disability, religion or any other status or classification protected by law.
Accommodation may be available upon request for candidates taking part in any aspect of the selection process. If you would like to request a specific accommodation because of a disability or a medical need, please advise the Human Resources Department when you are selected to participate in the recruitment process.