INTENTIONAL COMMUNITY / ECOVILLAGE
Seeking: Members and Participants for Intentional Community (folks who are BIPOC, transgender, nonbinary, and/or living with disabilities)
Type: cooperative / intentional community / ecovillage (not a job)
Organization: Coopérative de Solidarité Biblioterre
Location: unceded and unsurrendered Algonquin territory/Outaouais (near Wakefield/Ottawa-Gatineau), Quebec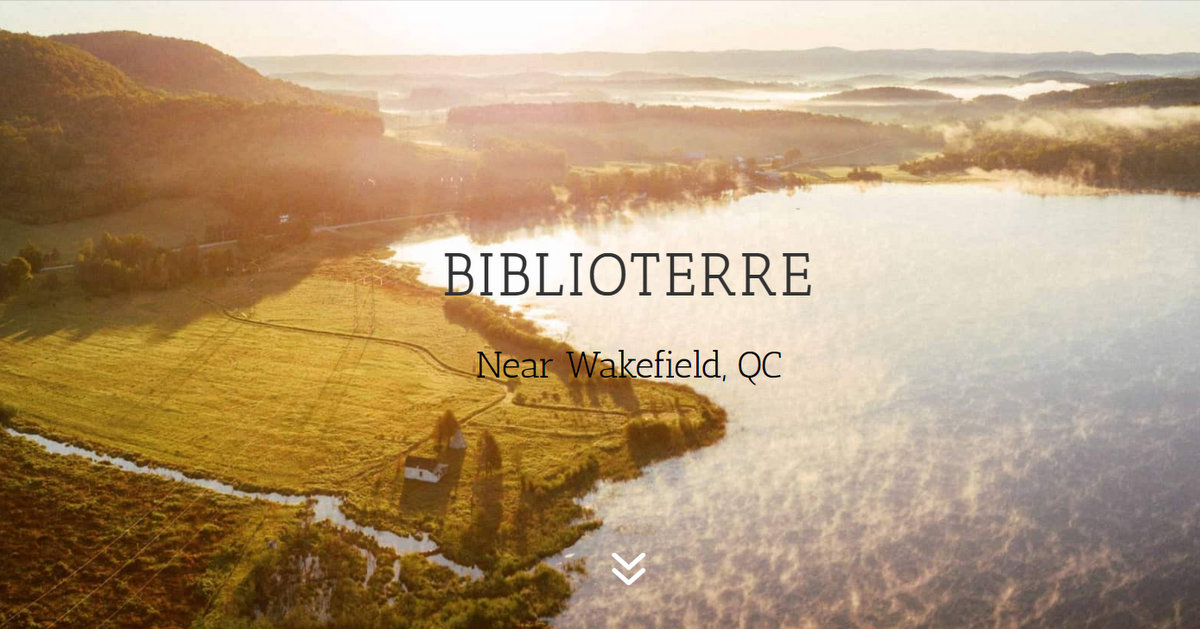 Biblioterre is an intentional community (operating as a not-for-profit solidarity cooperative) located on unceded and unsurrendered Algonquin territory, near Wakefield, Quebec that aims to offer affordable and low-impact housing, grow healthy food, create permaculture gardens, offer workshops & classes, and support initiatives that bring ecological and social benefits to the greater community. Inspired by the concept of a "land library", Biblioterre intends to share the Land and resources with each other, nature, Indigenous communities, and the wider community. We are guided by six pillars: natural responsibility, anti-racism/anti-oppression, holistic health, animism, liberation, and Algonquin sovereignty.
Invitation for Participation
We are at the beginning of our journey to create our community and develop the practices that will inform the ways in which we begin to live and work together. While our membership represents a lot of folks with different lived experiences and identities, we also see that our membership so far includes many white settlers. It is for this reason that we are currently limiting our application for membership to those who identify as BIPOC (Black, Indigenous, Person of Colour). We aim to centre BIPOC leadership from the beginning.
We are also seeking folks who are BIPOC, transgender, nonbinary, and/or living with disabilities to connect with our community as Friends of Biblioterre. This is a great way for you to check out Biblioterre, whether or not you may qualify for membership, without all of the responsibilities that come with membership, and a low-pressure way for us to get to know each other and see if we are a good fit together. Benefits of becoming a Friend of Biblioterre include participating in Biblioterre's identity-based affinity and solidarity groups, invitations to many of our events and learning opportunities, and having access to the Land and some of our libraries by contacting a member before visiting (please check our website for more details about these benefits).
Connect with us
Check out our website for more details, including our membership principles. You can also contact us directly at coop.biblioterre@gmail.com , and follow us on Facebook, Twitter, and Instagram.
Please indicate you saw this posting at GoodWork.ca.