VOLUNTEER OPPORTUNITIES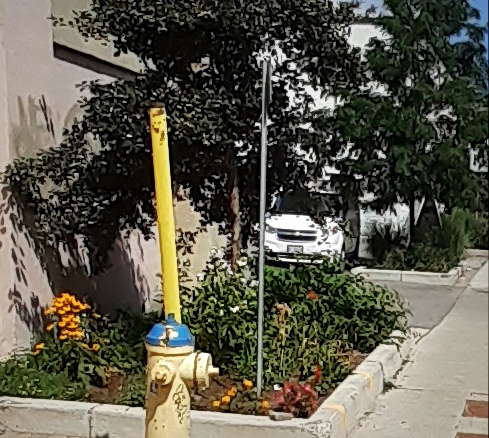 Needed: Various positions...
Project: Frank Street Bee & Butterfly Garden  
Location: Ottawa Centretown, near Bank Street, Ottawa
The Frank St Bee and Butterfly Garden exists to provide a beautiful space to build friendships and community while learning how to support local pollinators and ecosystems. If this sounds fun to you, come join our group of volunteers!
We are a grassroots volunteer-only group founded in 2020. Much of our work is hands on, in-person at the garden on Frank St. Some work takes place online, so you can help out even if you can't always make it to the garden.
When you sign up, please indicate your interest in one of the following committees. Volunteers are by default assumed to be part of the garden committee. You are also encouraged to bring your own ideas for the garden to the group and make them come to life!
Garden Committee
grow seedlings
plant seedlings
remove weeds
post signs
water garden
collect seeds
share gardening knowledge
Community Engagement Committee
plan, organize and attend events
run social media (Facebook, Instagram and our Website)
business liaison (seek sponsorship, donations)
finance tracking and fundraising
art (for the garden and social media)
Volunteer Coordination Committee
intake and organize volunteers old and new
post and manage volunteer ads
volunteer appreciation
Science and Data Committee
create and maintain pollinator tracking sheets
researches about plants and pollinators
analyzes and presents data
Apply — Apply online using this form!
Contact fbgardener@proton.me if you need assistance.
Please mention you saw this posting at GoodWork.
Everyone has a place in the garden. To keep our members safe and happy, we do not tolerate harassment, hate speech or intolerance of any kind. Our committee leads are available at any time to help mediate.