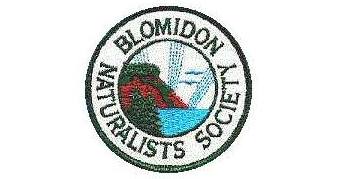 VOLUNTEER POSITIONS
Needed: Climate Circles Advisors
Type: volunteer
Project: Climate Circles (a project of Blomidon Naturalists Society)
Location: Wolfville / Annapolis Valley preferred, or anywhere in mainland Nova Scotia
Are you concerned about climate change?
Do you ever wonder why we aren't meeting together regularly to prepare for and lessen its impact? Do you have any interests, experience or expertise you'd like to share that would help people meet enjoyably, effectively and inclusively in responding to climate change? And finally, do you live in or near the Annapolis Valley of Nova Scotia? If these things are true for you, please consider being a Climate Circles Advisor! This could be a fun, socially and intellectually satsifying and engaging opportunity to contribute your unique skills and perspectives, as well as meet new and interesting people after the pandemic.
Okay, so what's Climate Circles?
Climate Circles is a project of the Blomidon Naturalists Society designed to build foundational community in order to create and sustain local-level, citizen-drived climate action, projects and activism of all forms. In its simplest form, it is a weekly action meeting structured to support fun, effective, positive, and supportive meetings on the topics most relevant to those in attendance.
Here's the thought-process behind Climate Circles: if we enjoy our meeting time together, we will meet for long enough to achieve our projects and goals. Our sense of collective accomplishment will drive us toward more, and more complex projects to address climate change. Together, we can achieve projects that no one person can do on their own, which might look like:
Establish new community gardens
Create programs to reduce food waste
Establish a community solar garden
Create a local energy utility
Gather and demonstrate community political support for better local transit and expanded biking infrastructure
In fact, people attending Climate Circles in Wolfville from January – March 2020 were working on these very things together every week until Covid hit.
Now we are ready to restart Climate Circles and we have a clearer idea of what is needed to make it a success, for its leaders, participant community members, and the projects themselves. Even though it's simple in a way (let's meet every week to do climate change-responsive projects), it's actually like tossing a complex system up in the air and then trying to catch it as it unfurls and keep it from hitting the ground.
That's where we need a team of advisors. With more brains watching the system unfurl from different perspectives, we will be better able to adapt and respond to its needs to keep it up in the air- everything from participants' emotional experiences of involvement to who is not in the room and why to project logistics.
What kinds of interests, experiences or expertise would it be nice to have in the group of advisors? You might just have an interest in one or a couple, and that's okay!
Fundraising
Human resources – law and best practices for helping employees feel supported
Climate justice and relational organizing
Decolonial perspectives
Facilitation experience
Respectful communication skills such as non-violent communication
Alternative governance methods such as sociocracy
Community development experience
Project management
Financial management
Municipal work environment experience
Youth perspectives
And others we haven't thought of yet! Just let us know what you might want to offer and why
How much time will this take? What do I need to do?
Up to six hours per month composed of the following activities
Commit to one up to two hour meeting per month with advisory committee and eventual Climate Circles staff, in person with those willing and able, with hybrid option
Be available for review of documents and processes up to two hours per month during preparing to relaunch period
Attend one Climate Circles related event per month once relaunched, if possible, to stay involved and informed in the project itself
One year commitment to be reassessed each year
Where does this all happen?
Ideally, committee members reside in the Annapolis Valley region of Nova Scotia, or at least close enough to attend in-person Climate Circle gatherings once per month.
Key Values Behind Climate Circles are
Relationships as the centre of changing-making work
Collective action on climate change will require new ways of thinking and working together, and figuring that out is part of our work together; in other words process, rather than outcome oriented focus
Climate change as a collective problem requiring a diverse array of interconnected collective solutions
Collective action on climate change affords much needed opportunities for meaning-making, contribution, and social connection which can improve our personal and collective wellbeing
If these make sense to you, it's another sign you might make a great Climate Circles advisor!
To Apply
Please email Emily at emilyalegrand @ gmail.com detailing why this appeals to you and what you'd like to offer to the group. If your resume helps outline why you think this would be a mutual fit, feel free to include it. Please indicate you saw this posting at GoodWork. Get in touch any time with questions!