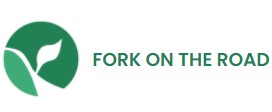 VOLUNTEER POSITION
Position: Individual Contributor / Business Analyst
Organization: Fork On The Road
Location: virtual/ preferably near Toronto, Ontario
Fork On The Road - Background
Fork On The Road (FOTR) is a grassroots organization that aims to help restaurants in Toronto navigate through and adopt solutions in face of the new regulation to achieve zero plastic waste by the end of 2030.
In October 2020, the Federal Government announced a comprehensive plan that includes banning harmful single-use plastic items like bags and straws.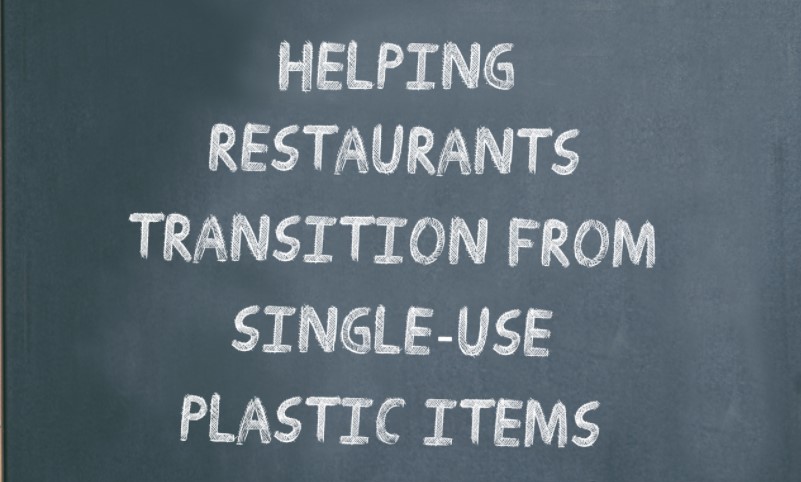 A key part of the plan is a ban on harmful single-use plastic items where there is evidence that they are found in the environment, are often not recycled, and have readily available alternatives. Based on those criteria, the six items the Government proposes to ban are plastic checkout bags, straws, stir sticks, six-pack rings, cutlery, and food ware made from hard-to-recycle plastics.
There is a concern about the financial vulnerability of restaurant owners with the added costs this transition may bring during and after the COVID-19 pandemic, as well as, the increased amount of waste being generated as delivery and pick-up becomes more prevalent.
Our mission at FOTR is to ensure restaurants in Canada are best equipped with the knowledge, support and resources to successfully make this transition, addressing both their financial concerns and environmental responsibilities.
Individual Contributor / Business Analyst / Environmental Program Analyst
The Environmental Program Analyst is an exciting role who delivers business analysis, research and event coordination related to the planning, supporting and execution of Fork On The Road mandates. The individual will be involved in a dynamic and diverse set of activities to help the organization move forward with its mission to help businesses in the food industry with knowledge and resources to transition from single-use plastic to sustainable food packaging alternatives. This is a volunteer role, without remuneration, for people passionate to make a positive impact in our society. It is a remote, project-based role that may evolve into other duties over the course of 12 months.
Duties:
Take on a variety of weekly tasks and assignments related to the coordination of events, conferences and general administration of the Fork On The Road organization
Research and summarize market content related to alternative sustainable options of disposable plastic food wear into brief notes, presentation materials, social media content or blogs
Conduct interviews with external stakeholders, partners and market users as required
Proofread communication artifacts and provide constructive suggestions for improvement
Contribute to developing content for external, client-facing presentations and events, in collaboration with Communications specialist and team members
Coordinate event planning and logistics, as required
Actively participates in team discussions and present constructive options to solve complex business problems
Promote and execute a positive image of Fork On The Road organization
Attend project and working team meetings and provide status updates on assigned tasks
Qualifications:
University, diploma or college degree in one of these relevant fields: Business Administration, Business Management, Business Analysis, Entrepreneurship and Innovation, Environmental Planning and Management, Sustainability, Environmental Control, Environmental Engineering Technology, Environmental Studies.
1 to 2 years of related experience (academic or professional)
Experience in working in a project-driven setting and able to manage tasks, action items, due dates with minimal supervision
Ability to work in a virtual setting individually and as part of a team
Familiarity with environmental regulations or waste management government programs is an asset
Excellent written and oral communications skills
Strong organizational and project management skills with superior attention to detail
Working knowledge of online collaboration tools, Google Apps or Microsoft Office tools
Enthusiasm, creativity and strong organizational skills
Flexibility to adapt to changes, switch roles, take on tasks to help team members
Embrace change as the organization gets defined and grows in face of the changing environmental and landscapes
Collaboration and knowledge sharing spirit, keeping the client first and foremost
Time commitment to carry on the organization's activities may vary from 8 to 12 hours/week
Candidates should expect to attend a minimum of 75% of the scheduled team meetings per year.
What's In It For Me?
You will have the opportunity to lead project workstreams, enhance your professional network and build your career path within a safe, supporting team who work together to set the organization for success
Build up your knowledge and project portfolio towards environmental and sustainable causes
You will have space to be creative, dynamic, and show your passion, inside an environment where thinking outside of the box is welcomed and divergent opinions are respected
Develop your knowledge on the latest regulations and trends on zero plastic waste management and players
Contribute to be part of the solution!
To apply for this Position:
Send an e-mail to volunteer@forkontheroad.ca with the following information:
Candidate's name
Subject Line: Communications Lead Position
Candidate's resume with relevant work experience
A short introduction explaining why you are a good fit for this position, and your qualifications
Your availability you can comfortably commit to
Please indicate you saw this posting at GoodWork.ca.