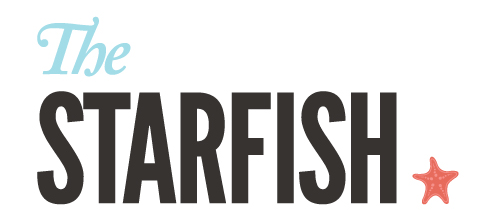 OPPORTUNITE de BÉNÉVOLAT / VOLUNTEER
English version below.
Titre : D'éditeurs et d'éditrices francophones / French editors
Organisme : The Starfish Canada
Lieu : n'importe ou au Canada
Rejoignez notre équipe d'éditeurs et d'éditrices francophones pour le journal des jeunes de The Starfish Canada!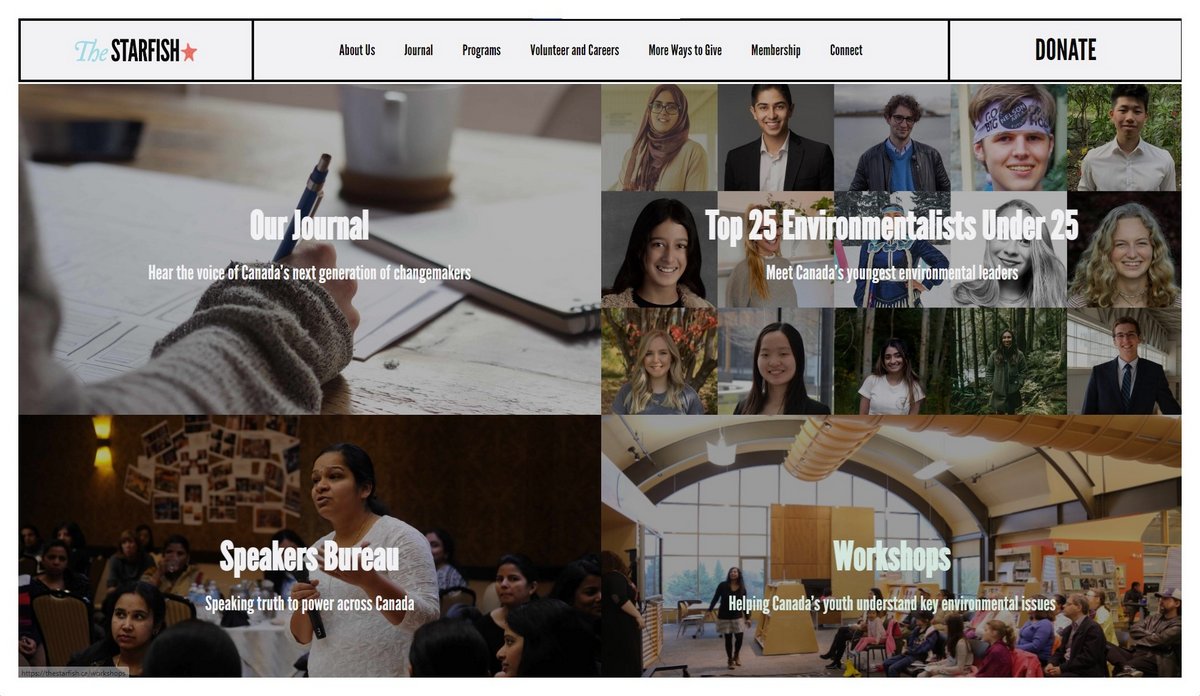 Le journal des jeunes de The Starfish Canada offre une plateforme aux éditeur·rice·s en herbe pour éditer des articles fondés sur des données probantes, ainsi que des histoires personnelles, des essais, des poèmes et des articles basés sur l'usage de photos (photo journal) pour notre lectorat d'environnementalistes, de leaders, d'acteurs du changement, d'éducateurs, d'étudiants et de personnes intéressées par l'action climatique. Notre équipe de rédacteur·rice·s travaille en collaboration avec notre équipe d'éditeur·rice·s pour créer et éditer du contenu sur des sujets liés à l'environnementalisme et le mouvement de la durabilité ; de l'exploitation des forêts anciennes à la mode durable, en passant par la conservation des océans, etc. Si vous êtes passionné par l'écologie et que vous avez des aptitudes pour l'édition d'articles, nous vous encourageons à postuler!
Rôles + responsabilités:
En tant que bénévole pour The Starfish Canada, vous serez responsable de ce qui suit :
Éditer régulièrement des articles, des poèmes et autres contenus pour notre Journal des jeunes.
Travailler au sein d'une équipe engagé·e· où les rédacteur·rice·s rédigent les articles avec l'encadrement, le mentorat et le soutien des éditeur·rice·s.
Être un membre actif de l'équipe éditoriale; participer à notre canal Slack et assister à nos sessions d'ideation, faire partie d'un espace où l'esprit d'équipe, d'apprentissage, d'éducation et de collaboration est important.
Nous rejoindre, c'est:
S'engager auprès d'autres jeunes passionnés par les questions environnementales
Accéder à des opportunités de mentorat de la part de notre équipe éditoriale
Apprendre différents styles d'écriture et d'édition
Avoir la possibilité d'effectuer des stages (avec possibilité de rémunération), avec nous ou d'autres organisations axées sur l'environnement
Développer un portfolio
Voir le travail que vous avez édité être partagé sur les réseaux sociaux de The Starfish Canada
Avoir la possibilité d'accumuler des heures de bénévolat
Accéder potentiellement à des postes à responsabilité au sein de notre organisation
Contribuer au développement de The Starfish Canada, qui est en phase de devenir une organisation bilingue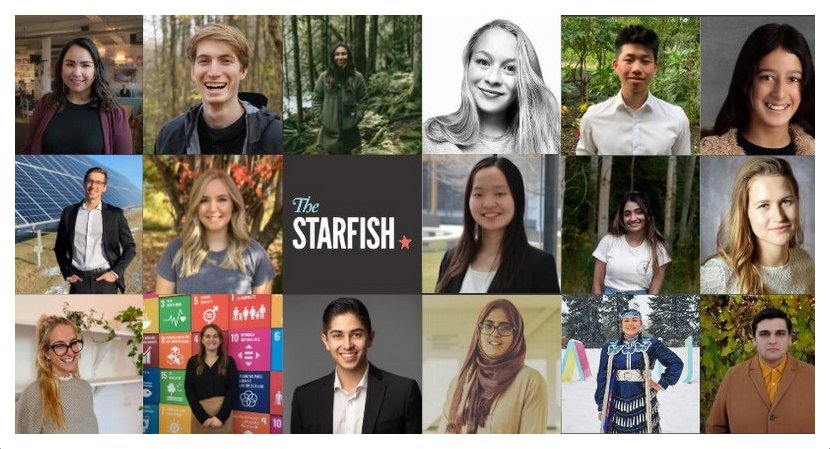 Qualifications idéales :
Passionné·e par les sujets liés au développement durable et à la protection de l'environnement
Capable de s'engager pour un minimum de 5 à 10 heures de bénévolat par mois
Expérience et compétences avérées en édition en français.
Compétences en communication en anglais afin de pouvoir communiquer avec le reste de l'équipe de The Starfish Canada et la communauté.
Engagement: 5 à 10 heures de bénévolat par mois
Comment postuler :
Veuillez inclure dans votre candidature un curriculum vitae décrivant votre expérience et vos compétences. Veuillez également inclure un ou deux échantillons d'un travail antérieur qui pourraient démontrer vos compétences en édition.
Après avoir soumis votre candidature sur notre site internet, notre éditrice en chef planifiera un appel rapide avec vous pour en savoir plus sur vos qualifications et vos attentes. Après avoir été sélectionné·e, vous aurez accès à nos ressources en ligne et serez contacté·e pour planifier une session d'intégration avec notre équipe. Toute correspondance se fera en ligne car il s'agit d'un poste bénévole à distance.
Date limite de dépôt des candidatures : Les candidatures seront acceptées au fur et à mesure. Nous vous invitons à postuler dès que possible.
The Starfish Canada est un employeur offrant l'égalité des chances. Nous accueillons les candidatures des personnes qui s'identifient comme LGBTQ2IA+, Noirs, Autochtones, personne de couleur, et celles qui ont une forme quelconque de handicap. Si vous avez besoin de mesures d'adaptation pendant ce processus, nous vous encourageons à nous en informer par courriel. Les demandes d'adaptation n'auront pas d'impact négatif sur votre candidature.
Veuillez postuler ici: https://wkf.ms/3SoEF2Y. Veuillez indiquer que vous avez vu cette offre sur GoodWork.
---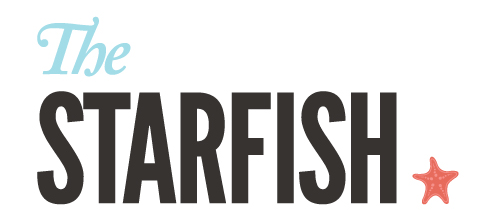 VOLUNTEER OPPORTUNITY
Join our Team of French Editors for The Starfish Canada's Youth Journal!
The Starfish Canada's Youth Journal provides a platform for budding editors to review evidence-based articles, personal stories, essays, poems and photo journals in both English and French for our national audience of environmentalists, leaders, changemakers, educators, students, and climate-action oriented folks. Our team of writers work in collaboration with our team of editors to create and edit content on topics related to anything about environmentalism and the sustainability movement; from old-growth logging, to sustainable fashion, to ocean conservation, and more. If you are passionate about sustainability and have editing chops, we encourage you to apply!
Roles + Responsibilities:
As a volunteer French editor for The Starfish Canada, you will be responsible for:
Editing interesting and relevant French articles, poems and photo journals for our online Youth Journal on a regular basis.
Working as a part of an engaged writer and editor team, where the writers draft the articles with coaching, mentorship, and support from the editors.
Being an active member of the editor's team; participating in our Slack channel and attending our Idea Jams, a space for team-building, learning, education, and collaboration.
Why Join?
Engage with other youth who are passionate about sustainability.
Gain access to mentorship opportunities from our Editorial Leadership Team.
Learn different styles of writing and editing.
Participate in different internship opportunities, with the possibility of payment, with us or other environmentally-focused organizations.
Develop an editing portfolio.
Have work that you've edited featured across The Starfish Canada's social media channels.
Opportunity to gain volunteer hours.
Possibility for growth into leadership positions within our organization.
Contributing to developing The Starfish Canada into a bilingual organization
Qualifications:
Passionate about sustainability and environmental protection.
Able to commit a minimum of 5 to 10 volunteer hours per month.
Demonstrated French editing experience and skill set.
English communication skills to be able to communicate with the rest of The Starfish Canada team and community.
Time Commitment: 5 to 10 volunteer hours per month.
How to Apply:
Apply through the form at the link here. In your application, please include a resume outlining your experience. Please also include one to two samples of work that demonstrate your editing skills. Please indicate you saw this posting at GoodWork.
After submitting your application, our Editor-in-Chief will schedule a quick call with you to learn more about your qualifications and expectations. Upon being selected as an editor, you will receive access to our onboarding materials and be contacted to schedule an onboarding session with our Editorial Leadership Team. All correspondence is conducted online and this is a remote volunteer position.
Application deadline: Applications will be accepted on a rolling basis. We welcome you to apply as soon as possible.
The Starfish Canada is an equal opportunity employer. We welcome applications from those who identify as youth, women, 2SLGBTQQIA+, Black, Indigenous, a person of colour, and those with any form of disability. We encourage you to contact us at hello@thestarfish.ca if you require any accommodations during the application process. Requests for accommodation will not negatively impact your application.